How Wearable Technology Is Being Integrated Into Automobiles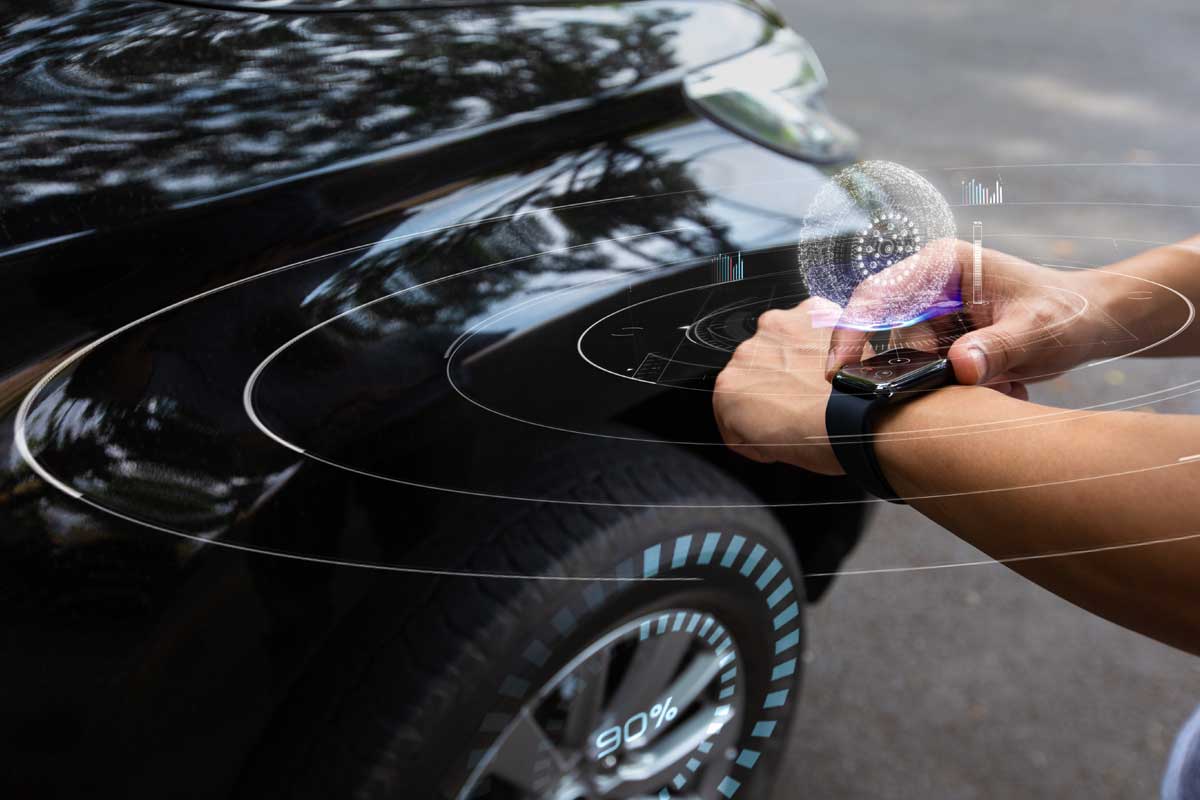 Over the past few years, battery-operated wearables have been slowly transitioning from semi-useful, independent devices into technologies that can seamlessly integrate into our daily lives and routines. A far cry from the first Fitbit® launched in 2009, the modern equivalents can incorporate information and current status into smartphones, smart homes, and – more importantly – automobiles.
Recent iterations of smartwatches and similar wearables can do more than similar track your heart rate. Modern wearable devices can do everything from tracking heart rate and bits per minute (bpm) to your current location, stress levels, and other biometric data. The widespread usage of such devices has also directly translated to market sales, with over 1 billion people currently using smart wearables daily. This tech revolution has led to the integration of these devices into other aspects of our daily lives, including the cars we drive. 
Current and Potential Wearables x Automobile Integration
The current excitement surrounding the wearables and automation trend has led manufacturers such as Ford® to set up an Automotive Wearables Experience Lab at its research and development center in Michigan. This lab currently focuses on harnessing the power of wearables to aid driver-assist technologies, allowing the car to be more aware of the driver's state behind the wheel. This is particularly useful when the driver's biometrics indicate they are becoming stressed or tired. 
Another global carmaker, Toyota®, has also started to incorporate data collection from wearables into its new line of automobiles. Toyota filed a new patent –  Automated activity suggestions based on wearable connectivity with vehicle systems – that features a host of health-based used cases as potential new features as the autonomous driving adoption grows. For example, your car could suggest a walk in the park based on your car's location if it detected that you haven't met your daily step goal. Your car may also suggest a scenic route with less traffic if your stress level is higher than normal. How about having your car remind you to eat when it detects your blood sugar being too low.  The implications are transformative as the combined applications of wearables and automotive could have significant impact on overall health and wellness. Imagine how many accidents we can potentially prevent by enabling the car to alert drivers at risk of sudden events such as seizures, strokes, or heart attacks with timely and preventive measures.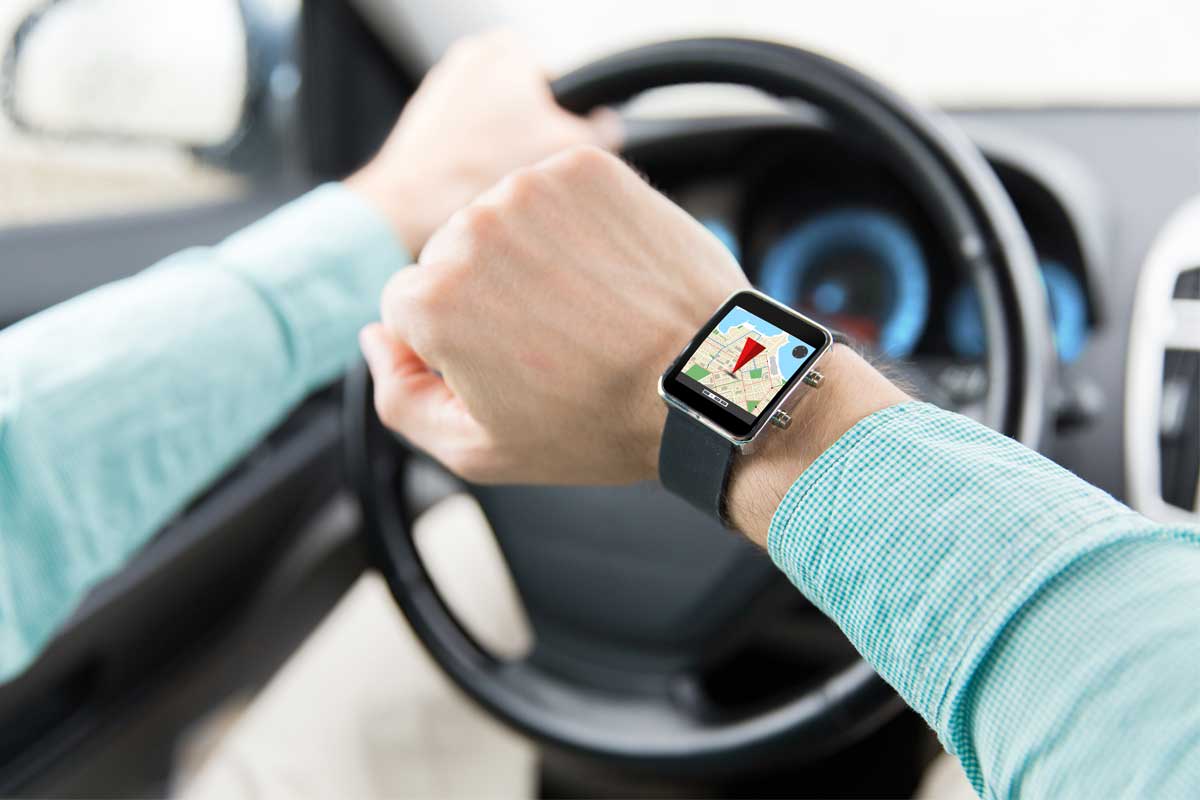 Personalized Integrations
Smartwatches are great for adding personal touches to your driving experience. Technology such as unlocking your car with your watch already exists, but what if it could do more?
Enter the South Korean automaker Hyundai®, who recently unveiled a prototype that allows a driver to upload their driving preferences to a smartwatch. Each time that watch connects with the car, personal preferences such as climate, radio, and seat settings are automatically activated, perfect for a household of multiple drivers or a car rental operation. Additionally, the system will offer remote ignition, perfect for a warm car on a cold winter morning. The possibility is endless.  
How Ambiq is Contributing
Wearable devices require reliable and ultra-low-energy components for a smooth user experience. Since these devices continuously collect data at the edge, their processors must be able to perform these tasks on a low electrical charge. System on chips (SoCs) such as Ambiq's Apollo series can enable wearables to last for days or even weeks on a single charge. 
Built on the patented Subthreshold Power Optimized Technology (SPOT®) platform, Ambiq's ultra-low power SoCs extend the processing capability and battery life in smartwatches and advanced wearable accessories to enable on-demand and around-the-clock health monitoring.
This has enabled abundant application processing power that allows our customers to include greater device capability while still offering users extended battery life. Check out Ambiq's innovative solutions to see how we can help you deliver better wearable products.