Applications
01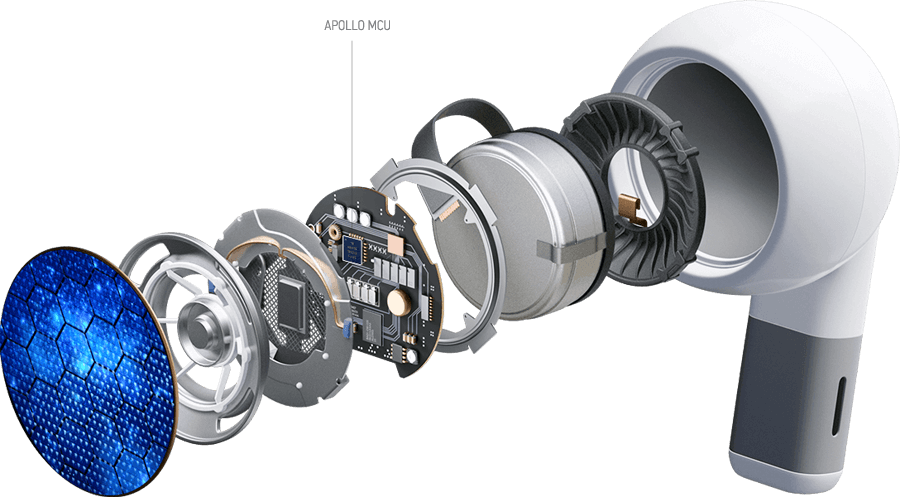 Imagine the possibilities for endpoint AI devices with an "Always-On" functionality driven by 300 MOPS of inference computing.
Endpoint AI Insider
Gaming
Wireless gaming controllers, virtual reality (VR) headsets, augmented reality (AR) devices
Wearables
Fitness bands, smartwatches, smart rings, smart glasses, smart shoes, smart clothing, and e-textiles
Hearables
Earbuds, earphones, headphones, hearing aids (OTC), Personal Sound Amplifiers (PSAPs)
Smartcards
Contactless biometric payment cards, personal identification (ID) cards, contact tracing cards, access cards
Intelligent Remotes
Voice remotes, entertainment center remotes, game controllers, TV remotes
Smart Home and Buildings
Smart doorbells, locks, wireless security sensors, voice-activated assistant, motion sensors
Industrial and IoT
Smart electricity, gas, and water metering, predictive maintenance, asset tags, remote healthcare
Endpoint Intelligence
02
Imagine embedded doctors on wrists, smart speakers the size of stickers, self-diagnosis of factories before they break down. This will only be possible with ultra-low power in intelligent endpoint IoT devices enabled by Ambiq solutions.
Apollo MCU & SoC
Our Partners
04
Ambiq – your partner in endpoint intelligence
The partners presented here are world renown for being the industry standard for their respective expertise and best-in-class solutions. Together, we hope to create a safe and trustworthy ecosystem where our customers can compete and thrive. Become a partner