Technology
01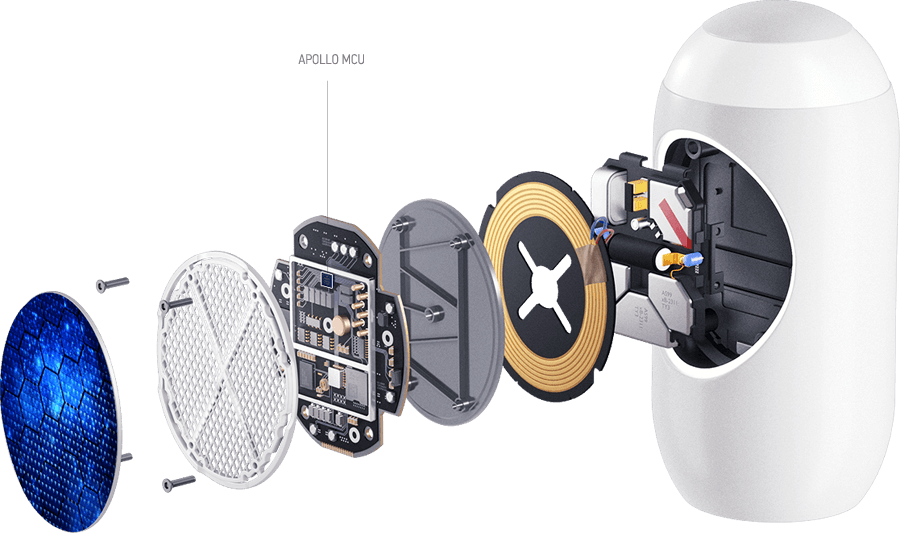 Ambiq's products built on our patented Subthreshold Power Optimized Technology (SPOT) platform will reduce the total system power consumption on the order of nanoamps for all battery-powered endpoint devices.
Endpoint AI Insider
Energy Efficiency
Offering total system advantage over energy efficiency on the chip to run sensing, data storage, analysis, inference, and communications within ~1mW.
Ultra-Low Power Consumption
Providing a higher level of performance with extreme ultra-low power consumption for endpoint devices to last for days, weeks, or months on one charge.
Run Inference and Mimic Human Intelligence
Enabling battery-powered endpoints beyond the edge to run inference and mimic human intelligence without compromising performance, quality, or functionality.
Efficient Sensor Processing Solution
Providing the most energy-efficient sensor processing solutions in the market with the ultimate goal of enabling intelligence everywhere.
The One and Only
02
Leverage our proprietary platform to unleash the true potential of your consumer and industrial IoT products with exceptional battery life
Apollo SoCs