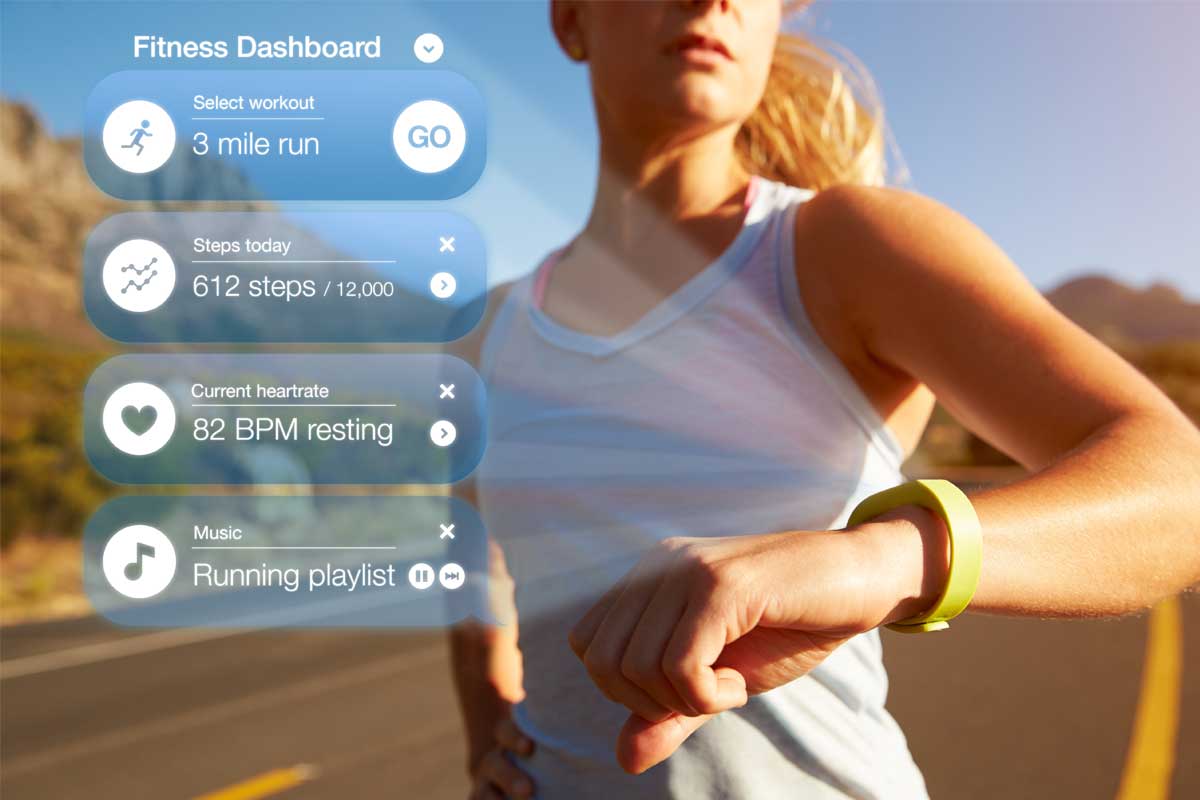 You know the drill.
January comes, and you hit the gym. Or the running trail. Or the exercise bike. And, of course, then there's the low-fat, low-calorie, low-fun diet. Welcome to New Year, New You!
But chin up! (And pull up! And sit up!) Cause the good news is that it's easier than ever to make health-oriented resolutions with the help of 21st century technology. There are now countless options of wearables that can help you kickstart your fitness journey and work toward a healthier lifestyle.
It's important to understand, though, that good health is more than just a resting heartbeat or a goal weight. Much more. It's also about taking care of your brain, getting good quality sleep, and keeping stress levels in check.
Like many industries worldwide, the fitness sector continues to experience monumental change due to the ongoing COVID-19 pandemic. As a result, many people now avoid gyms altogether, preferring home fitness products or the outdoors. Either way, though, there is more usable, actionable information available to end-users than ever before, making wearables like smartwatches, fitness trackers, smart rings, and smart earbuds the undeniable game changers of the industry.
Here are five ways wearables can help get you shipshape in 2022:
1. Walking
Walking is one of the most underappreciated physical activities there is, and yet it offers an array of health benefits for people of all ages. It may also aid in the prevention of some diseases and actually help you live longer. Want to lose weight? Walking can help! Craving better blood sugar numbers? This study found that three 15-minute intervals of post-meal walking significantly improved glycemic control! Wondering how you can strengthen your heart and reduce your risk for coronary heart disease? Walking just 30 minutes a day for five days a week can result in a 19% risk reduction!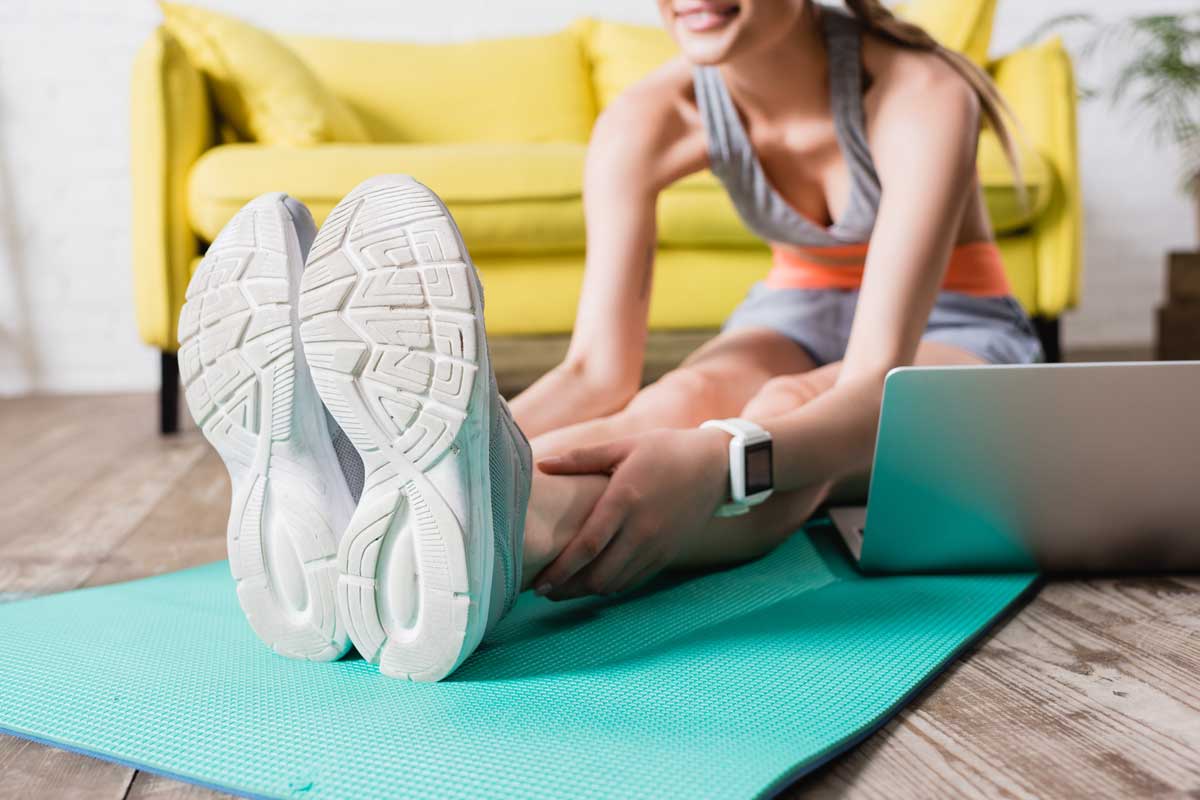 Convinced? Then all you need is a durable pair of walking shoes and a pedometer that can help measure your daily steps, distance traveled, and heart rate. Excellent options are available from Fitibit® and Garmin®. A standout? The Fitbit Luxe, which was recently awarded Fitness Tracker of the Year by Wareable.com, and includes a heartrate monitor, connected GPS, stress tracking, sleep monitoring, sports tracking modes, and more.
2. Running and Jogging
Interested in taking up running or jogging but don't know how to start? Three words – Just. Do. It. (Thanks, Nike®!) In fact, according to a 2020 report from the Sports & Fitness Industry Association, about 50 million Americans (15%) participated in running or jogging. And that same year? According to Strava's 2020 Year in Sport report, 55% of runners using its tracking app hit personal bests in their 5K, 10K, half-marathon, and marathon distances.
Additionally, since the COVID pandemic again, almost 60% of active adults say that outdoor exercise – including running and jogging – is one way they'll choose to stay fit in the coming year!
And the benefits are clear!
Both running and jogging are types of aerobic exercise, which helps maintain a healthy body weight.
Running can improve heart health. In fact, according to research from the Journal of the American College of Cardiology, it can cut your risk of death by cardiovascular disease by 45%!
Running helps build strong bones and strengthen your joints
According to a recent study in Neurobiology of Learning and Memory, running actually diminishes the effects of chronic stress on the brain
Plus, regular exercise has been linked to a reduced risk in certain cancers!
There is a myriad of options when it comes to fitness devices for runners, including the Garmin Enduro, the OPPO®Health & Fitness Smart Watch, and the Amazfit® Powerbuds Pro.
3. At the Gym
Studies have shown that up to half of new gym members cancel their memberships within eight months of signing up. Perhaps a portion of this loss can be attributed to loss of interest and lack of motivation. Once again? Enter wearables.
It's simple, really. Today, people have grown accustomed to results-driven immediacy, and at the gym, instant gratification is key. Wearable technology allows the customer to set goals, track progress over time, review individual workout performance, and to have a sense of accountability for their own fitness results.
Devices for those heading to the healthclub include the Fitbit Charge 5 with its new electrocardiogram (ECG) sensor. And for affordability with a wide range of options? You can't go wrong with the Huawei® Band 6.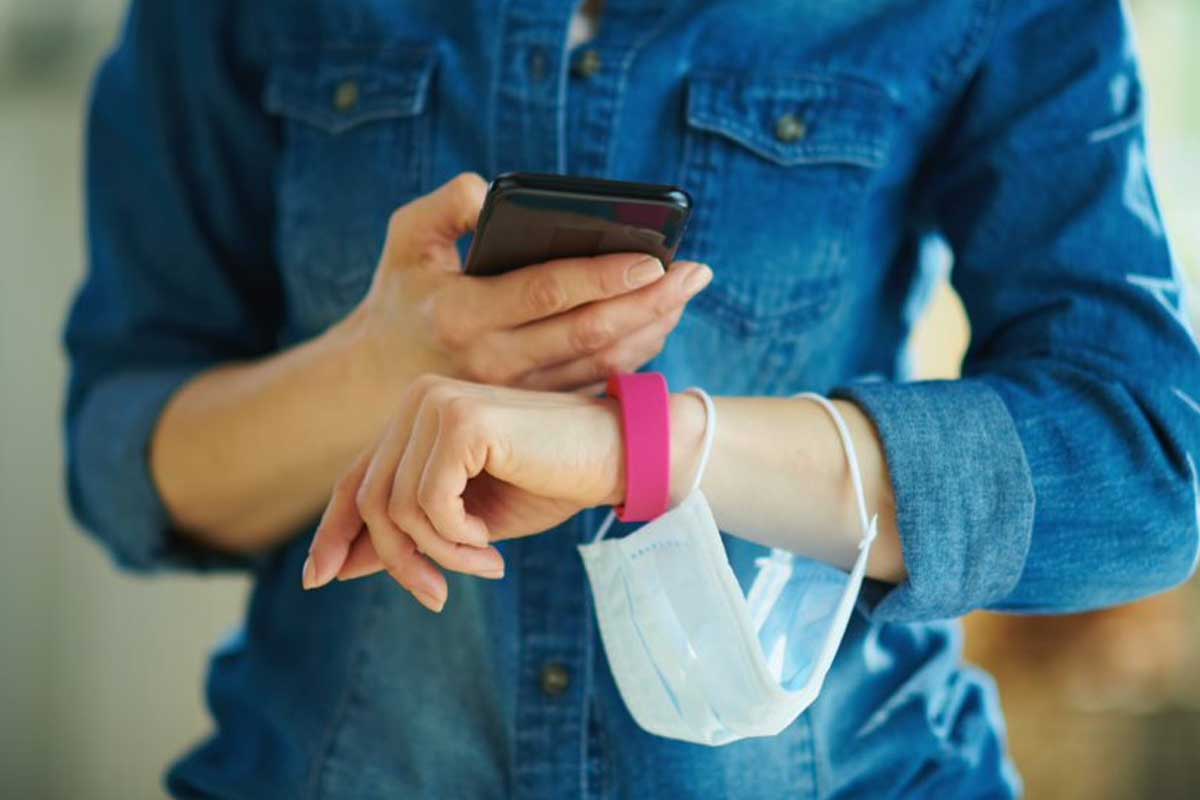 4. Stress
Face it. Stress is a part of life, whether it comes from day-to-day life, the workplace, health problems, family strife, or financial issues. And if left unchecked, it can wreak havoc on both your physical and mental health. That's why the wearables industry has made it a top priority to offer features like mindfulness, guided breathing, and stress scores in their latest products.
Many wearable brands use heart rate monitors to track beats per minute and heart rate variability (which is used to produce a stress score), along with mindful breathing exercises for stress reduction. Companies like Garmin take it a step further, using that rate variability to determine the best time to workout.
Indeed, most of Garmin's newest wearables offer stress tracking, heart rate monitors, and heart rate variability measurements. Likewise, Fitbit's newer devices offers similar guided breathing exercises, along with built-in heart rate monitors.
5. Sleep
According to the Centers for Disease Control, 1 in 3 American adults aren't getting enough sleep on a regular basis. And that can cause a litany of short-term problems (excessive sleepiness, impaired memory, reduced quality of life, stress) as well as long-term problems (premature aging, high blood pressure, heart attack, stroke).
The Mayo Clinic suggests 6 steps to better sleep, which include committing to a sleep schedule, not going to bed hungry or overfed, creating a "restful environment" conducive to sleep, limiting naps, engaging in daily physical activity, and managing stress.
These practices, coupled with sleep trackers like the Oura® ring, Garmin Venu 2, the Fitbit Sense Smartwatch and Charge 5, can help improve your health by having longer battery life so you can wear it to sleep, and have all relevant vitals tracked for insights. You can also compare your statistics over time to adjust your habits or schedules.
How Ambiq Contributes
For the last ten years, Ambiq® has been laser-focused on inventing and delivering the most revolutionary  System on Chip (SoC)  solutions in the market. Through the advanced Subthreshold Power Optimized Technology (SPOT®) platform, Ambiq has helped many leading manufacturers worldwide create products that can operate for days, months, and sometimes years on a lithium battery or a single charge. Visit  ambiq.com/wearables/  for more information.
Read Article in: Simplified Chinese | Traditional Chinese
Dec 29. 21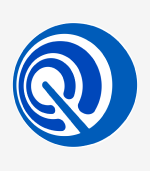 Written by
Ambiq Editorial Team