Wearables
01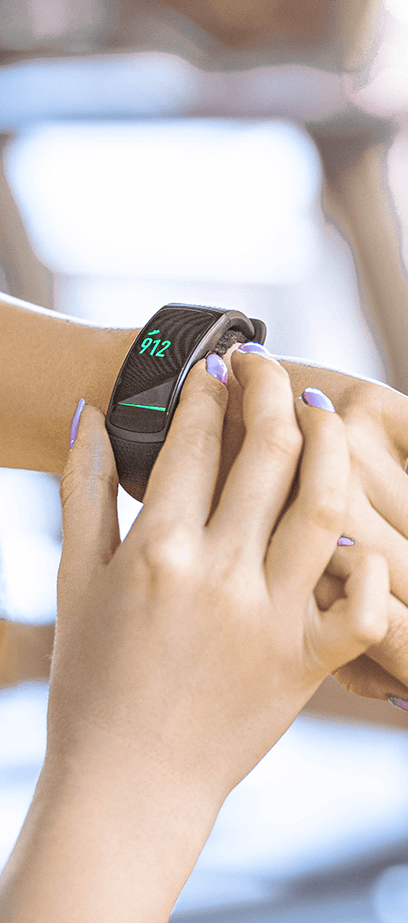 Intelligent wearable devices such as smartwatches, fitness trackers, and heart rate monitors require highly integrated multi-protocol system-on-chip (SoC) solutions to perform a myriad of operations, including sensor processing and communication plus inferencing, all within an ultra-low power budget. They also must be comfortable, stylish, and easy to use to keep up with growing consumer demand.
Smart wearables playing an increasingly pivotal role in the growth of the Internet of Things (IoT) industry. As more people adopt these devices, the amount of data being collected and analyzed is growing exponentially, informing everything from personalized health and fitness recommendations to more efficient supply chain management. Quite simply, smart wearables are poised to drive the development of the industry for years to come.
Current wearables offer us a glance at what the future holds. A smart bracelet with endless energy; a heart rate band that works seamlessly with your workout equipment; a real-time location tracker for your kids; an activity tracking tag that detects perfect motion; or a smart ring to help track vitals around the clock. The possibilities are limitless.  
Since both endpoint and smart wearable devices are powered either by battery or through energy-harvesting, energy-efficient components and algorithms are required for sustainability. Design and form factor are crucial for creating effective wearable devices that help to increase our productivity, improve our health, and enhance our lifestyle.
At Ambiq®, ultra-low power SoCs extend the processing capability and battery life in wireless devices and advanced wearables to enable a more feature-rich experience. At the heart of each device is our patented Subthreshold Power Optimized Technology (SPOT®) platform, which dramatically reduces energy consumption without compromising performance, quality, or functionality. Tens of millions of wearables are benefiting from Apollo and Apollo Blue SoCs through increased battery life and dramatically more complex intelligent processing.