8 Hot Holiday Shopping Trends in Tech
In today's tech-centric world, getting ahead on holiday shopping often means jumping on the latest trends. As the holiday season grows ever closer, it's time to start paying attention to what's hot this year.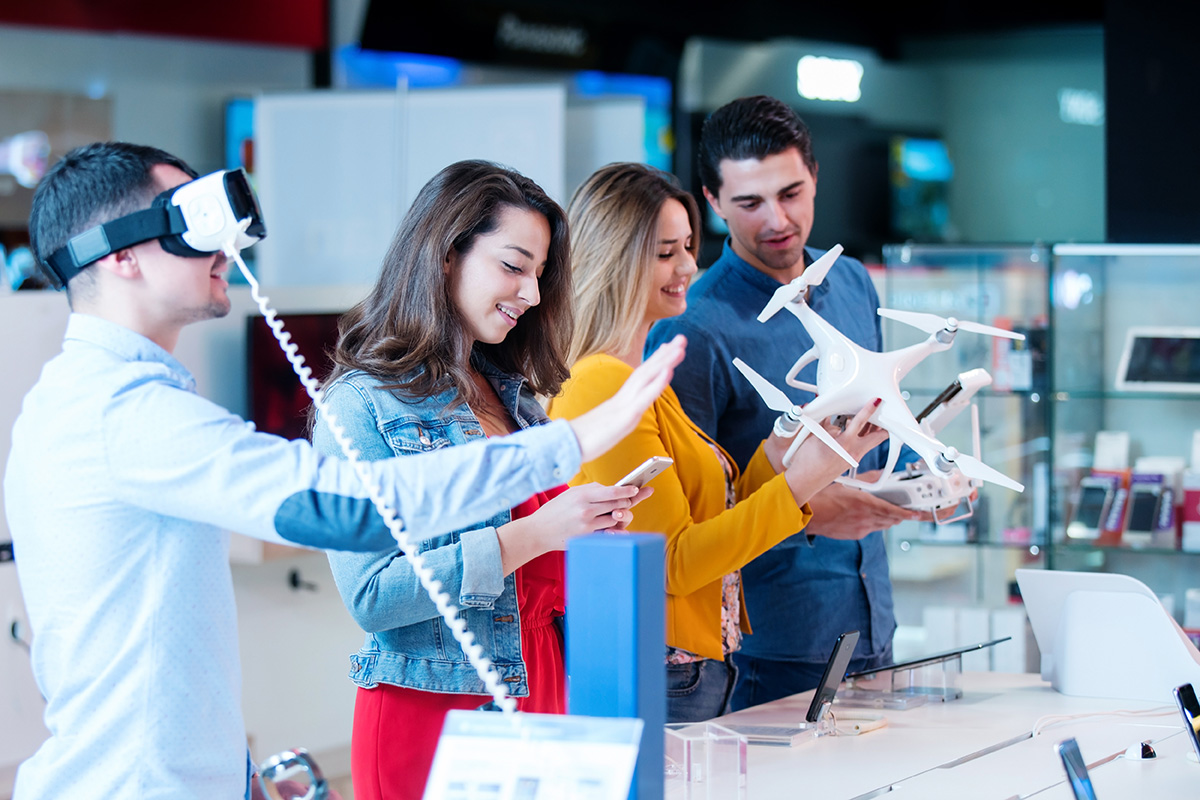 Here's a look at eight of the biggest tech shopping trends this holiday season.
1. Early Shopping
According to one recent survey, 83% of shoppers this year plan to start buying before Thanksgiving. This wave could make it difficult to get the latest and most in-demand tech. People looking to get their hands on new releases and hot commodities should prepare for some shortages.
Considering how popular new smartphones, smartwatches, and smart speakers are, they'll likely sell out fast. With more people shopping earlier, many of these products could be out of stock by Black Friday. People who want new gadgets to arrive on time need to act quickly.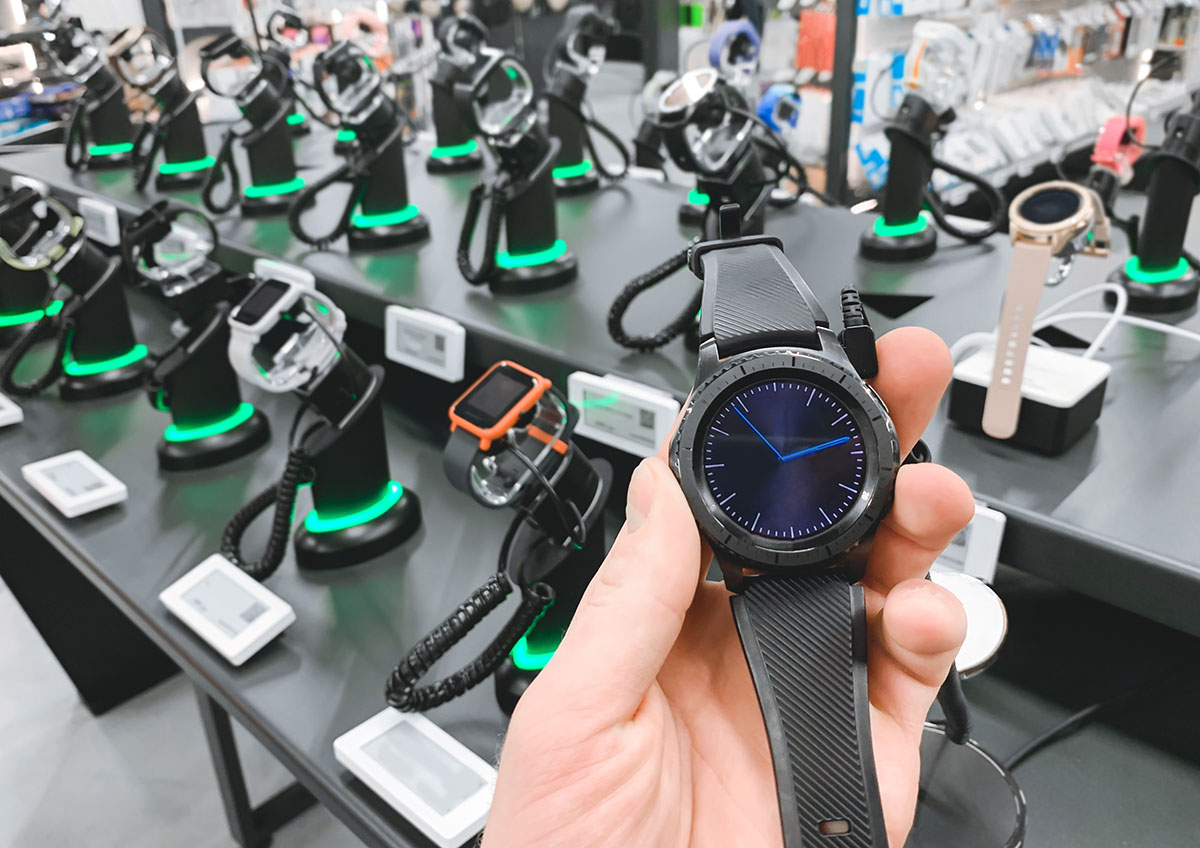 2. Streaming Gear
Streaming and content creation are more popular than ever thanks to the rise of TikTok and Twitch over the past year. Consequently, gear like ring lights, phone tripods, microphones, and streaming cameras will make great gifts this holiday season.
Customizable lighting with smart controllers can help streamers make more engaging content. Smart assistants like the Google Home Hub and Amazon Echo can further help by giving people more control over their content creation process. Whether people are streaming for fun or trying to become the next big thing, gadgets like these will be in demand this holiday season.
3. Smart Thermostats
Over the past year, people have become increasingly concerned about their environmental impact. As sustainability becomes a bigger trend, gadgets like smart thermostats will become more popular. Not only are smart thermostats convenient, but they help homeowners use less energy to heat and cool their homes.
Many of the leading smart thermostat brands also integrate into the smart home networks people already have. Tech like this also often comes in bundles, saving shoppers 7 to 15%, which is great for deal-seeking holiday shoppers.
4. Smart Rings
Wearables themselves aren't unique to this holiday shopping season. What has changed is the market. This tech more functional, stylish, diverse, and affordable than ever, and smart rings are the perfect example. These small, practical yet fashionable gadgets are a break-out trend for wearables this year.
The rise of contactless payments this past year makes it smart rings' time to shine. Users can use them to pay with the swipe of their hands. Alternatively, people can use some options to track their sleep and physical activity, like a smaller FitBit. Given their vast potential, smart rings will only grow from here, making them excellent gifts.
5. Retro Gaming
Time spent playing video games rose by 39% amid the pandemic, with new and old players alike diving into the hobby. This year, new games aren't the only hot trend in gaming. A wave of retro gaming nostalgia has hit the nation, and the gadgets that buy into it will make outstanding gifts.
Nintendo and Sony have released mini versions of their old, iconic consoles with plenty of old games built-in. Retro-styled accessories for new consoles like arcade-style joysticks and Switch-compatible N64 controllers have also seen many new releases lately.
6. VR
After extended lockdowns and hours spent at home, people are itching for new experiences. Tech can provide them through virtual reality (VR). While VR tech isn't necessarily new, it has reached new heights in the last year, with more options and improved functionality.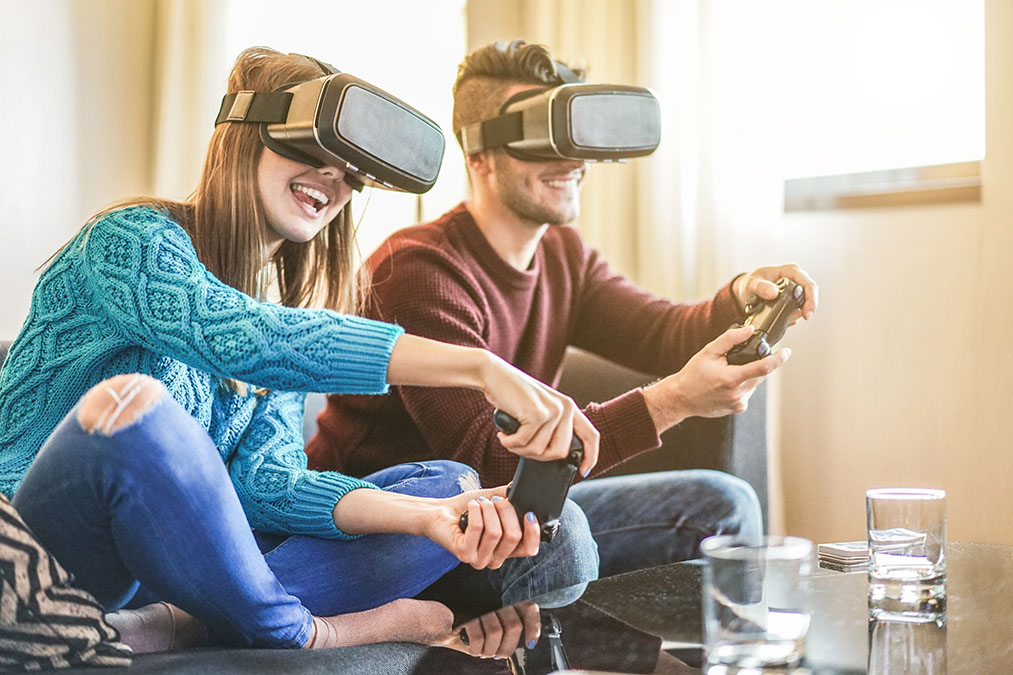 Shoppers today can find VR headsets for virtually every platform and multiple price ranges. Whether people use these gadgets for gaming, relaxation, or virtually traveling to new places, there's never been a better time to get into VR.
7. AR
Similarly, augmented reality (AR) devices could be a hot item this holiday season. AR has already made an impact in the gaming world with games like Pokémon GO, and it's starting to break into new areas, too. For example, some theatergoers have started using AR glasses to provide real-time subtitles.
Facebook and Ray-Ban's recently released smart glasses will fuel the AR craze. With more developers and possibilities behind the technology than ever, AR gadgets are sure to be a hit this year.
8. Smart Gym Equipment
Another trend that will influence tech shopping this holiday season is the at-home fitness craze. Workout services skyrocketed during the pandemic, and they're still growing. Smart gym equipment like internet-connected treadmills and smart mirrors meet this demand.
There are now plenty of Internet of Things (IoT)-connected devices for home fitness. No matter what smart home platform people use, there's a gadget that will work for them.
Remember These Trends This Holiday Season
People's taste in tech is constantly shifting. Staying on top of what's most in demand during the holidays can help shoppers make the best decisions about what to buy. Understanding the trends that could impact prices and availability helps, too.
Rapid rises in demand and lingering supply chain disruptions promise to make this shopping season an interesting one. However, people who consider these trends should be successful.