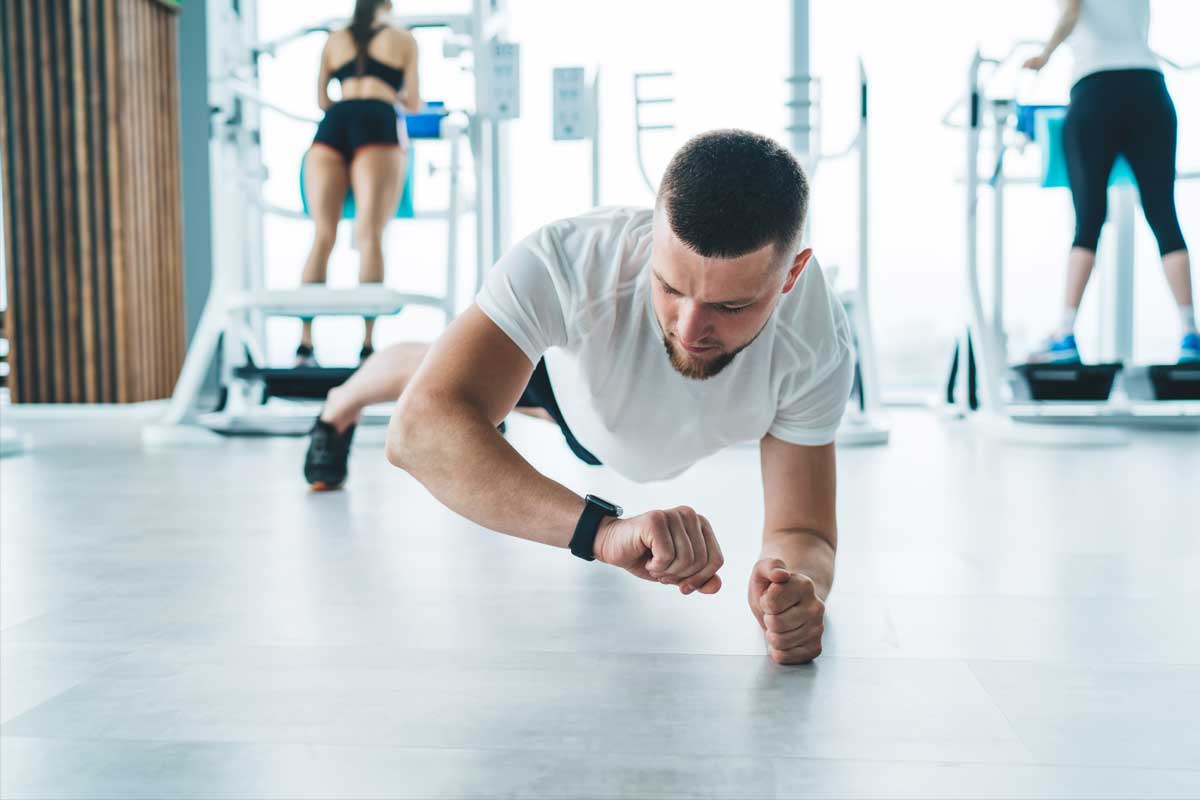 Recent advances in technology have redefined the exercise experience both at home and in the gym. While the trend in virtual fitness has been ramping up for several years, the COVID-19 pandemic accelerated its growth. Homebound consumers, especially those invested in their health and wellness, were eager to build out their home gyms with the latest gadgets and apparel. Fitness equipment manufacturers quickly switched their focus by moving business online. The entire fitness industry, including gyms, personal trainers, and studio boutiques, also pivoted to offering digital fitness options. As a result, the pandemic sales of fitness equipment skyrocketed during the last couple of years. This article will examine how in-person health and fitness extend into digital and virtual fitness and the types of connected fitness options available to enhance the workout experience.
In-Person to Hybrid Fitness
While the pandemic undoubtedly changed many aspects of our day-to-day lives, it saw many people reevaluate their health and fitness. In the first half of 2020 alone, fitness app downloads grew by nearly 50%. Therefore, it's not surprising that fitness technology companies responded with enthusiasm, bringing a huge range of wearables, trackers, fitness platforms, and more to market. Thanks to this rapid progress and the vast global adoption of wearable technology, the connected fitness market will reach $15.96 billion by 2026.
IoT Integrations Create Engaging Workout Experiences
One of the first global events to harness AI and Internet of Things (IoT) technology was the Tokyo 2020 Summer Olympics, which used VR technologies and software algorithms to create immersive experiences for viewers.  
Wearables for fitness are wireless, battery-operated devices that use sensors and software to track and analyze every workout component. There are connected devices that monitor and control everything from acceleration, speed, and distance to tracking a user's biometrics to analyze their physical state. Data collected can be streamed to a tablet or a phone, enabling personal trainers or AI-powered apps to make more accurate decisions about the user's fitness. For instance, sensors can be attached to a bike to collect data, including speed, resistance, revolutions per minute, and heart rate. The data is displayed for the user to see and distributed to others participating in the same live-stream event to increase engagement and make exercise at home more entertaining. 
One of the biggest winners of the at-home workout boom during the pandemic was Peloton® and its stationary bikes and treadmills equipped with monitors people can use at home. People can choose to stream workouts live and even synchronize their activities with a global leaderboard of users. 
AI Technologies for Accurate and Personalized Workout Plans
Connected fitness allows users to get the same personal experience they would get at a gym. Just as a personal trainer would assess your strengths and weaknesses and adjust your workout accordingly, connected fitness apps monitor a person's activities to give real-time feedback. By analyzing a user's data, the apps can create a tailored workout plan to improve their fitness and help them maximize their exercise. For example, Liteboxer® is a connected boxing workout that adapts to the user's skill level and fitness goals. A combination of the Liteboxer mobile app and LED pads will track progress and synchronize with the rhythm of the user's favorite music. 
Virtual and Augmented Reality for an 'In-Person' Experience
Augmented reality (AR) and virtual reality (VR) technologies have transformed the fitness experience to make working out a fun experience. It's now possible to combine a full-body workout with playing video games. Gamification has become an effective way to encourage users to participate in regular exercises. For instance, the Oculus® Quest 2 uses virtual coaches, while the Oculus Move fitness tracker keeps track of the user's moves, burned calories, and heart rate while playing their video games. Users can also combine VR fitness services such as FitXR and Supernatural with the Oculus Quest headset so users can have trainer-led VR sessions or immerse themselves in a fictional world. 
Omnichannel Fitness Meets Different Needs
Combining in-gym and digital home workouts helps fitness providers reach a much broader consumer base and meets the wide-ranging needs of all levels of fitness. Digitally connected home workouts have increasingly become crucial additions to many gyms' long-term digital offerings, with most people choosing a 60:40 split between the gym and home workouts.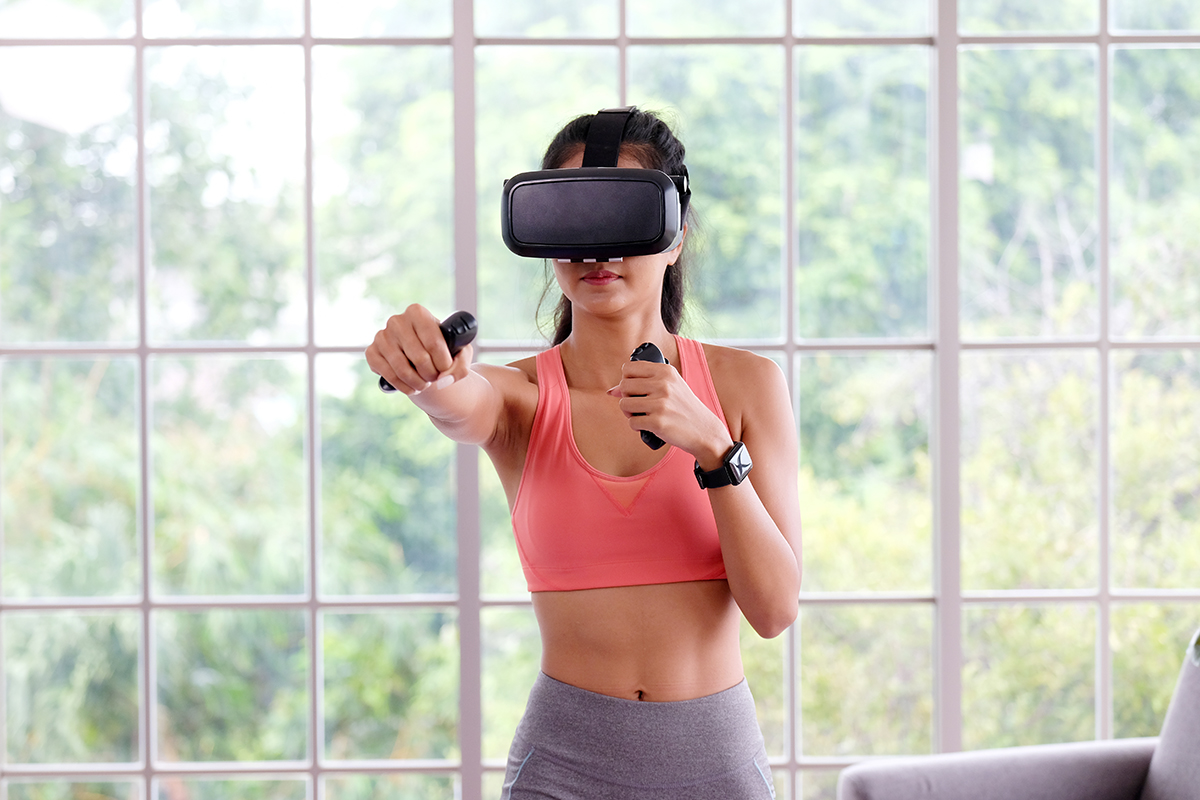 The Future of Connected Fitness
The last two years have transformed the fitness industry and seen connected fitness achieve record sales. Digital fitness enables health and fitness providers to broaden their target market while offering an enhanced user experience. AI, VR, and IoT create unique app solutions to effectively improve the home workout experience. Users can still benefit from the community, in-person experience of being at the gym or in a fitness class with the convenience of working out at a time and place that suits them. Digital streaming apps for live classes can replicate some of the social and community aspects people enjoy from an in-person group class. But this trend in connected fitness won't entirely replace gyms or fitness boutiques. Rather, we can expect to see a growing trend of hybrid fitness, combining the traditional gym experience with digital features. 
How Ambiq Contributes
Wearable devices require reliable and ultra-low-energy components for a seamless user experience. Since these devices continually collect health data, their processors must be optimized to perform these tasks on a low electric charge. Ambiq's Apollo series of System on Chips (SoCs) can enable wearables to last for days or even weeks on a single charge. 
Through the advanced Subthreshold Power Optimized Technology (SPOT®) platform, Ambiq has helped many leading manufacturers worldwide create products that can operate for days, months, and sometimes years on a lithium battery or a single charge. Visit ambiq.com/wearables for more information. 
Jun 22. 22