Voice-on-SPOT (VoS™)
01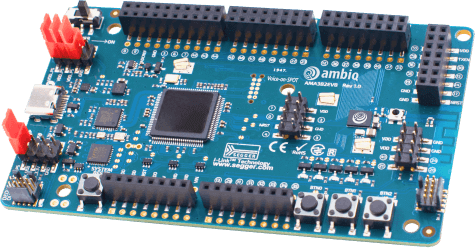 The Ambiq Voice-on-SPOT™, also known as VoS™, is a complete, always-on, always-listening, voice-to-cloud solution for local voice commands and/or voice assistant integration in battery-powered IoT endpoint devices. The new VoS Kit enables extremely low power audio signal processing to deliver high-quality audio-to-voice assistant and on-device Voice User Interfaces (VUI) with minimal battery life impact.
MCU & SoC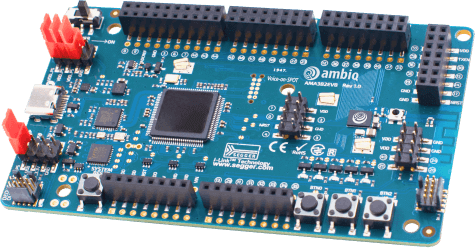 Energy-Efficient
The world's most energy-efficient voice solutions for endpoint devices.
Keyword Detection
Support for keyword detection, AI voice assistant, local command recognition, and more.
Enabling Voice Activation
Enabling always-on and always-listening voice activation and commands for battery-powered and mobile applications.
BLE Connection
Full solutions for cloud request and response via BLE connection.
Modular SDK
Modular SDK and hardware reference design platform.