Smart Home and Buildings
01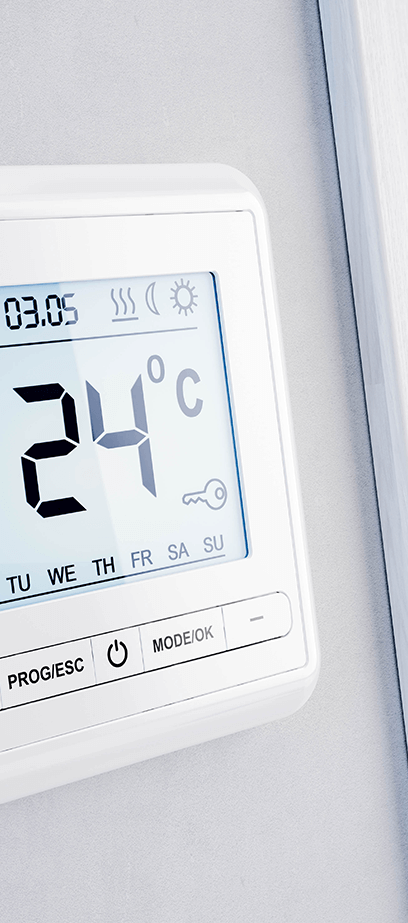 Ultra-low-power wireless system-on-chip (SoC) solutions from Ambiq® work together to enable critical IoT (Internet of Things) and IIoT (Industrial Internet of Things) technologies in key residential and industrial sectors.
Smart homes can be monitored and controlled through various devices and technologies such as voice-activated assistants, mobile apps, and smart home hubs. For example, thermostats be controlled remotely to adjust the temperature in the home, while appliances like smart fridges or washing machines can be instructed to run at more energy-efficient times. Smart lighting systems can even be set up to turn on and off automatically based on user preferences or schedules.
Meanwhile, IIoT-enabled structures are increasingly smarter, offering occupants more insight and control over making their environment safer, cleaner, energy-efficient, and eco-friendly. As workplaces rapidly evolve, businesses are increasingly using AI and automation to make work safer, more accessible, and more conducive to team collaboration. Data from smart sensors and intelligent endpoints are helping optimize resources and overcome space limitations. 
IoT, IIoT and automation form the foundation of intelligent structures, and smart connected devices must be reliable when it comes to battery life. Built on our patented Subthreshold Power Optimized Technology (SPOT®) platform, Ambiq's products reduce the total system power consumption on the order of nanoamps for all battery-powered endpoint devices.