Smart Home and Buildings
01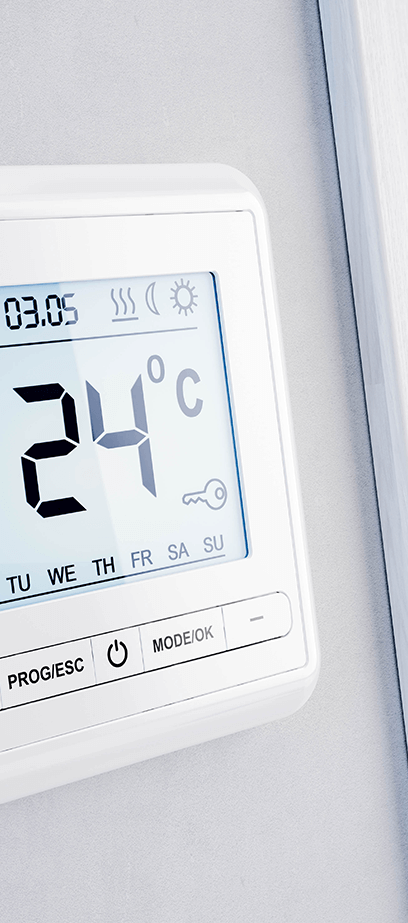 Ambiq® ultra-low power multi-protocol Bluetooth Low Power wireless system on chips are at the heart of millions of endpoint devices that are the building blocks of a smart home, and the IoT world.
Once the fantasy of science fiction, the technology enabling smart homes and buildings is already changing how we live and work.
We can already monitor and control home systems such as heating and thermostats, lighting, and security all from our smart devices—sometimes even via voice command. Other connectable appliances such as auto-opening trashcans or voice-controlled drapes can also make our home lives simpler and more efficient. On the commercial side, more advanced technologies are introduced to restructure every aspect of a building, from design, construction, to habitation, management, and maintenance. IoT-enabled homes and buildings are becoming smarter by giving the occupants or users more control and insights into making their environment cleaner, safer, more energy-efficient, and eco-friendly.
Ambiq's leading ultra-low power SoCs can support key technologies required by connected homes and smart buildings such as Bluetooth Low Energy . For future generations, additional multi-protocol communications such as Bluetooth® Mesh, ANT+, RF4CE, and Zigbee will also be included.