Technologies are transforming every aspect of buildings, from design and construction to management, habitation, and maintenance. Internet of Things (IoT)-enabled structures are increasingly smarter, offering occupants more insight and control over making their environment safer, cleaner, energy-efficient, and eco-friendly. Trends like working from home are making firms rethink how they use office space and homes. Data from smart sensors and intelligent endpoints are helping optimize resources and overcome space limitations.
What Is a Smart Building?
A smart building is controlled by various connected technologies that work symbiotically to create a safe, comfortable, and energy-efficient environment for those that live and work within. For instance, the Edge in Amsterdam is arguably the smartest office building ever built. It combines energy harvesting and endpoint intelligence with 28,000 sensors to optimize every aspect of the structure, from parking to desk allocation, cleaning, heating, and air quality.
Here are a few smart building technology trends we should look out for in the months ahead:
Smarter Workplaces
Workplaces are rapidly evolving, and businesses are increasingly using AI and automation to make work safer, more accessible, and more conducive to team collaboration. With 41% of adults and 55% of teenagers using voice search daily via smart devices, it's expected this technology to become more common in the workplace for controlling lights, thermostats, and appliances.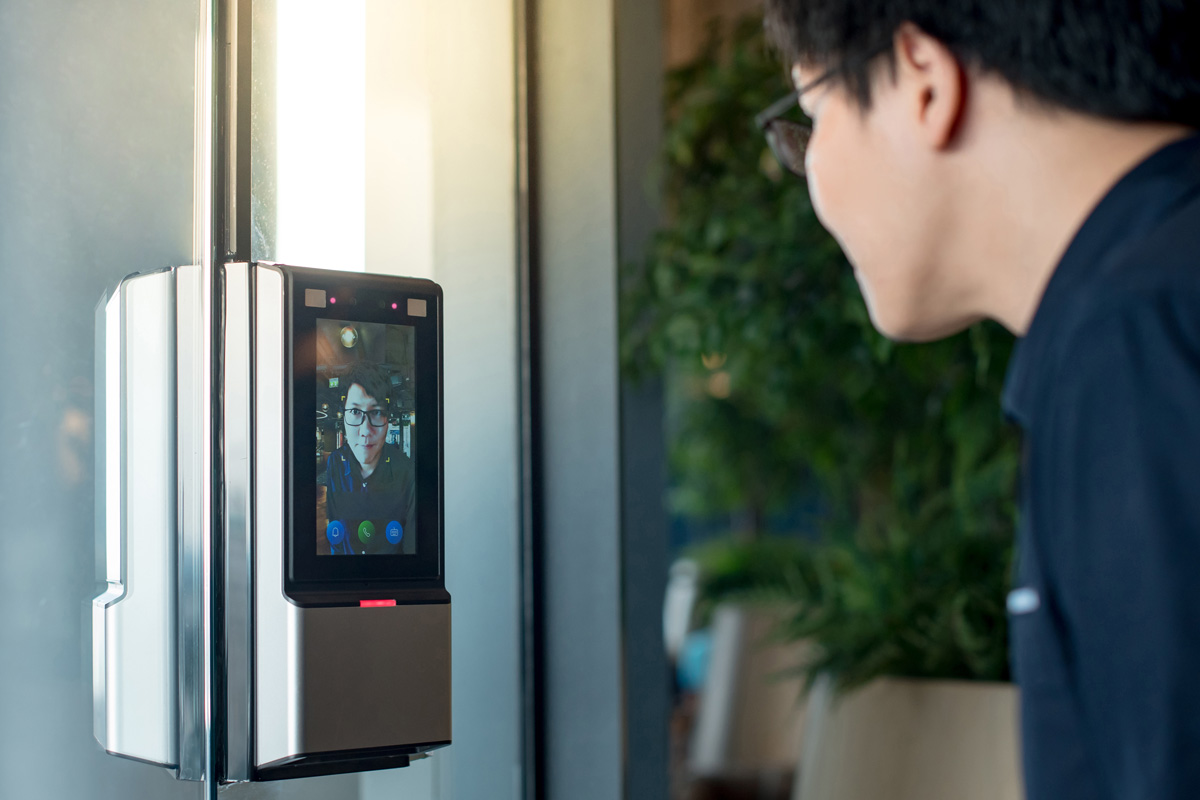 Soon, employees will no longer need to use their ID badges to enter their workplaces. Smart touchless access control systems will be a popular trend among new builds and building upgrades, allowing workers to enter via a connected device. This method is much more secure when paired with an on-device authentication system than traditional ID badges. We can also expect to see biometric identification introduced to higher security areas.
Increased adoption of IoT devices will also provide a higher level of automation, comfort, and security across the workplace. Smart thermostats, cameras, sensors for heatmap and activity tracking, IoT tags for resource or equipment tracking, and even smart coffee machines will become ubiquitous.
Additionally, open ecosystems will offer a malleable workplace experience tailored to individual needs and preferences. This smart technology will allow you to pre-book your desk, locate it once you arrive, and even link the booking app to the desk chair so that it adjusts automatically.
IoT-Based Occupancy Monitoring for Space Optimization
IoT-based occupancy monitoring and traffic-flow data will be a top tech trend, helping organizations make informed safety and space optimization decisions. Analyzing occupancy sensor data can guide crucial design decisions, enable businesses to optimize workspaces and meeting rooms, and improve cleaning service efficiency. There'll also be increased demand for hybrid workplaces that integrate both in-office and remote workforces. Data analytics and smart sensors will offer intelligent automation, offering businesses greater flexibility and simplified management of anything from setting the temperature of a meeting room to conference room lighting.
Smart Monitoring of Air Quality
Due in large part to the COVID-19 pandemic, indoor air quality is more important than ever – and, not surprisingly – smart air management platforms are growing in popularity. These fully-automated systems can proactively identify air quality and automatically make strategic adjustments. For instance, ventilation can be programmed to increase as real-time occupancy increases. Additionally, smart building management platforms can include janitorial tracking software to protect the health of the building's occupiers.
Improved Building Performance and Sustainability
Sustainability is at the core of smart building technology, and minimizing waste and increasing efficiency is paramount. As a result, we'll see an increase in the adoption of IoT devices and integrated building automation systems (BASs) that deliver real-time, continuous feedback. The data provided will allow building and facility managers to better understand where energy is wasted and what changes they can make to improve sustainability. Some systems may even make automatic changes, such as powering down devices and systems after workers have left for the day.
Smart Building Technology that Communicates with the Grid
One of the more exciting developments is that smart technologies will increasingly enable buildings to communicate with the power grid in response to changing electrical demand in real time. Adoption will likely gain rapid momentum as organizations look for ways to reduce peak utility demand without sacrificing comfort and convenience.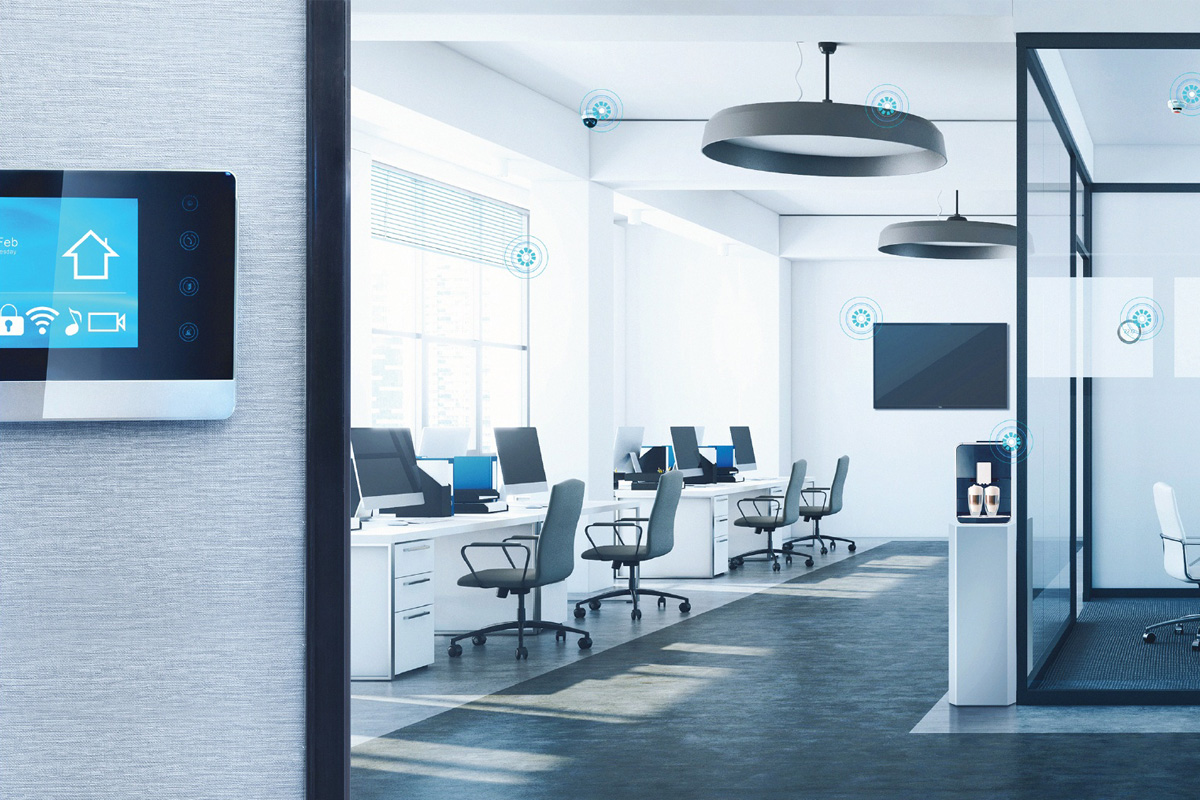 How Ambiq Contributes
Industrial IoT and automation form the foundation of intelligent buildings, and smart connected devices must be reliable when it comes to battery life. Since these devices perform computing operations at the edge, they need to ensure their processors can perform these tasks on a low electrical charge.
Ultra-low-power wireless System on Chip (SoC)solutions from Ambiq® work together to enable critical IIoT technologies in key industrial sectors. Built on our patented Subthreshold Power Optimized Technology (SPOT®) platform, Ambiq's products reduce the total system power consumption on the order of nanoamps for all battery-powered endpoint devices.
Jan 11. 23