Smartcards
01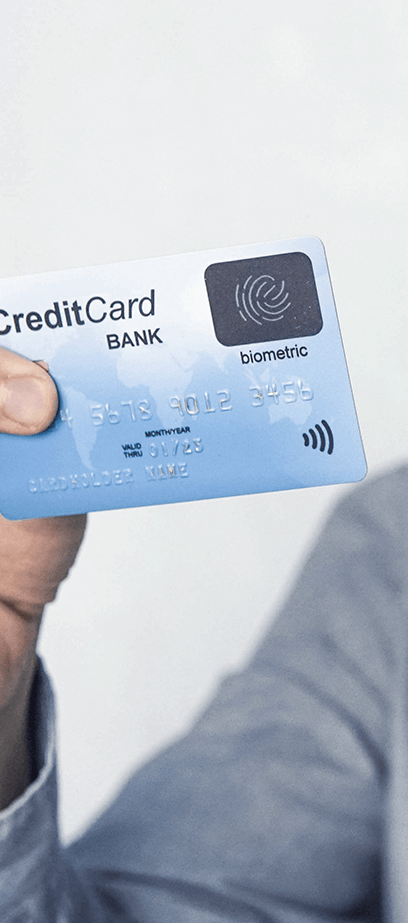 Ultra-low profile, ultra-low power, Apollo Thin line of system on chips are purpose-built for the future smartcards to carry out contactless transactions, biometric authentication, and fingerprint verification.
In recent years, there has been a growing demand for smartcards due to their ease of use, reliability, speed, and versatility. Data storage, personal identification, and application processing are just some of the essential functions found in these cards. Some popular applications include cashless vending, e-passports, and contactless payments.
More recently, in the wake of the COVID-19 outbreak, the demand for contactless interactions and transactions has dramatically increased. Contactless biometric payment cards, especially, are quickly gaining momentum in the mainstream consciousness. Biometric payment cards enable tap-to-pay and fingerprint verification and authentification, bypassing the need to manually interact with the point-of-sale (POS) machine for the purchases.
Other smartcard applications include access control cards and padlocks for convenience and security. These smartcards rely on the embedded biometric sensors, such as fingerprint, iris, voice, and logical algorithms to conduct identity verification.
The most critical design considerations for smartcards are the product form factors (dimension and thickness) and their power consumption. To that end, Ambiq's embedded solutions are successfully enabling a wide range of applications, including contactless biometric payment cards, access control cards, national ID cards, to the latest COVID-19 cards for contact tracing. Ambiq® has recently launched a new ultra-low power, ultra-low profile, highly integrated system on a chip, Apollo3 Blue Thin, to offer card manufacturers the advantage of greater processing power and extended battery life to deliver a superior customer experience.