Smartcards
01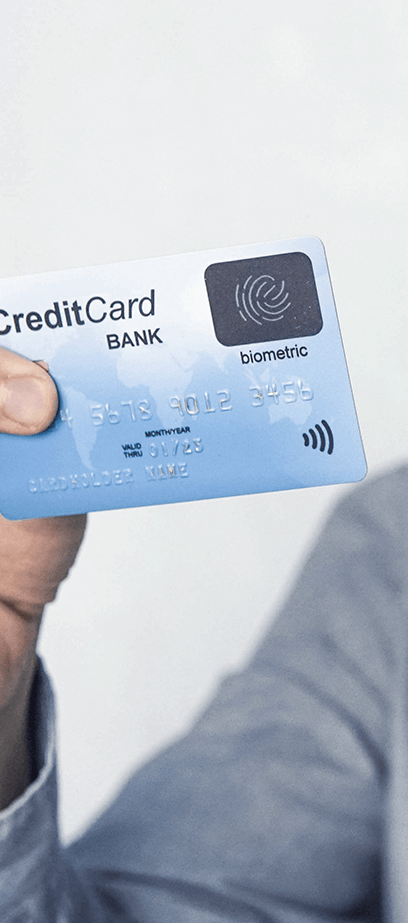 Smartcards provide a wide range of functions and applications across various industries, including finance, healthcare, transportation, and government. Fortunately, Ambiq's ultra-low profile, ultra-low power Apollo Thin line of system-on-chip (SoC) solutions is purpose-built for smartcards to carry out contactless transactions, biometric authentication, and fingerprint verification.
Convenience, reliability, versatility, and security all contribute to the burgeoning popularity of smartcards. Indeed, applications are wide-ranging and ever-growing, and include cashless vending, e-passports, contactless payments, healthcare management, government ID cards, transportation ticketing, and access control.
All of this is why design, form factors, and power consumption are critical to smartcard success. Ambiq's Apollo3 Blue Thin offers card manufacturers the advantage of greater processing power and extended battery life to deliver a superior customer experience.