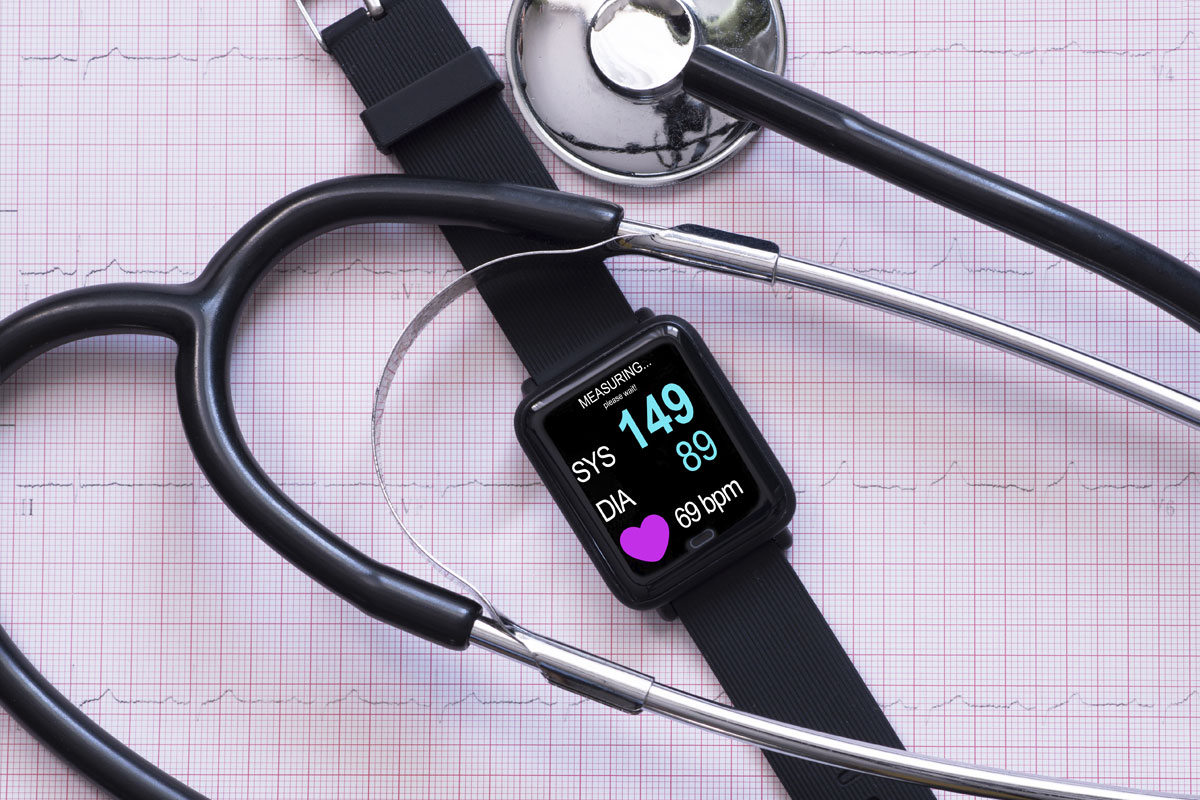 While the crime rate in America has declined for years, 2020 saw an unfortunate uptick in violence. The US murder rate rose by 30%, and aggravated assaults increased by almost 12%. Add in the threat of gun violence, and consumers are rightfully worried about their safety, turning to personal safety devices to help mitigate their concerns when needed.
The personal safety device market is set to hit $5.5 billion by 2025 as consumers become increasingly cautious about their safety and the safety of their loved ones. Personal safety devices have come a long way from the early 2000s commercials for Life Alert. Originally targeted toward the elderly, AI now powers personal safety devices for every demographic.
Whether you're concerned about running, riding the subway, sleeping alone at home, biking, or traveling, there is a personal safety device out there that can help make you feel more comfortable and protected.
1. Smartwatches
One of the first pieces of wearable tech, 45% of Americans are wearing a smartwatch on a daily basis, and 69% would want to wear a fitness watch if it got them a discount on insurance.
Many smartwatches like the Samsung Galaxy Watch 5 or the Apple Watch Series 8 also include panic buttons, which are built-in alarms to notify loved ones or the police in the event of an emergency. Other smartwatch options can detect significant trauma like a fall or a severe impact and can notify emergency services for you. Most of these new wearables look like normal smart technology but are equipped with added safety features.
2. Health Monitors
Sufferers of long-term, chronic diseases also have options for wearable devices that are a step above a basic fitness band or smartwatch. These wearable devices might track activities like skin temperature or oxygen levels and quickly notify medical care teams if a person's levels increase or decrease.
For early diagnostics for those with heart problems, diabetes, or neurological disorders, wearables can identify symptoms that would be difficult for the patient to track themselves. For example, Kardia is a wearable EKG monitor that is as slim and lightweight as a credit card. In just 30 seconds, users can get an accurate heart rhythm analysis.
Also, for the millions of people with dementia or Alzheimer's, wearables like AngelSense contain GPS to track if a loved one wanders off or heart rate monitoring to detect distress. AI-powered devices like the Arlo Safe App and Button can be attached to clothing, and the patient can quickly press it for help.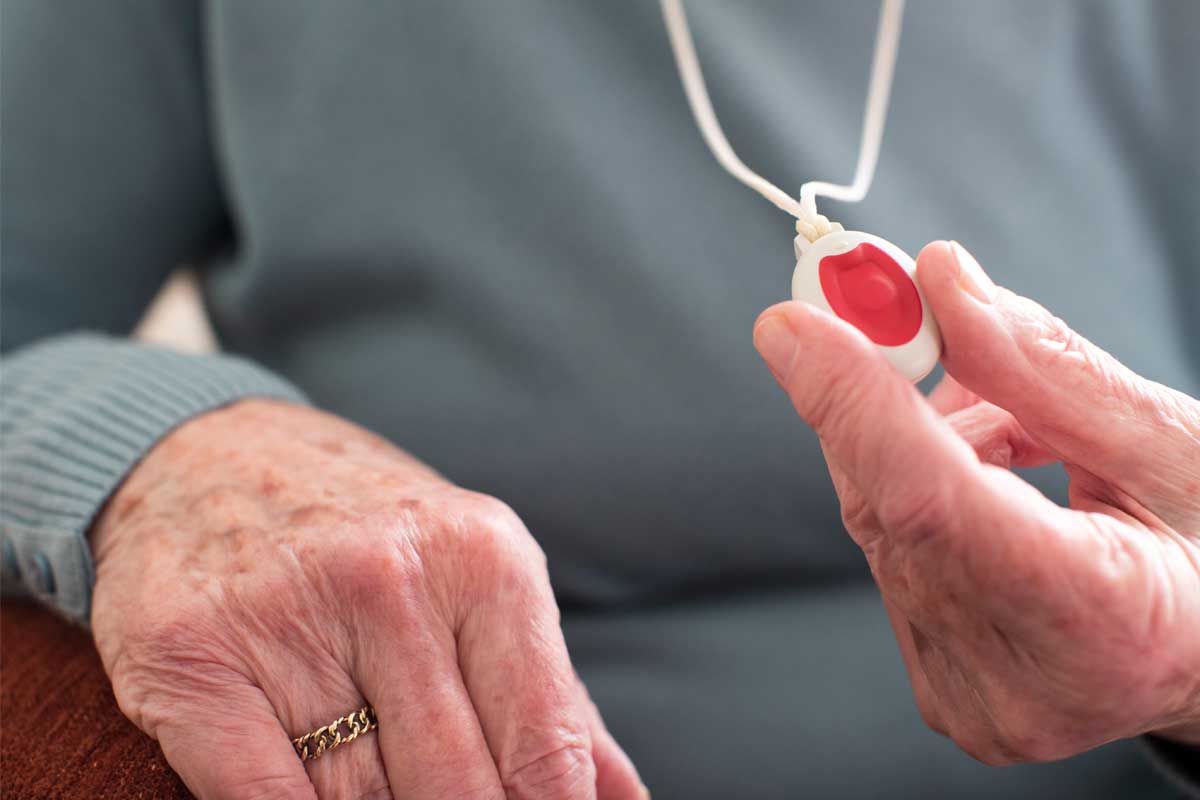 3. Discreet Protection Solutions
Another trend in personal safety technology is disguised protection devices. These unobtrusive options might look like a bracelet, ring, or necklace and can often go undetected, giving people the ability to call for help. For example, the Flare Bracelet was built for women who experience harassment or uncomfortable situations, and it will trigger a fake phone call to deter unwanted attention or suspicious activities.
Also, InvisaWear offers aesthetically-pleasing items like keychains, bracelets, necklaces, fitness bands, and hair scrunchies that all feature hidden alarm devices. Emergency contacts are immediately notified upon pressing a button, and 911 can also be automatically dialed.
4. For Children
For younger children, smart helmets can be used to send alerts if a significant impact is detected. Also, smart car seats let parents know if they've been installed correctly and connect to a parent's smartphone. The app will notify if a child unbuckles or is left unattended, saving lives and giving parents the ultimate peace of mind.
5. For Risky Activity
For adventurous, active people on the go, many different types of sports equipment now include personal safety devices. For avid bikers, more sophisticated smart helmets offer a variety of safety features like LED lights, GPS tracking, and Bluetooth®  communication. Similarly, for more dangerous jobs like construction work, new AI-enabled tech like Kwant smart badges offer fall detection, near-miss alerts, and the ability to notify workers when they're entering restriction zones, all to boost worker safety.
6. GPS Support
For people living "off the grid" or traveling to remote areas frequently, the Garmin inReach Mini can report GPS coordinates from almost anywhere, allowing for easy two-way satellite communication in safety situations. This personal safety device could be critical even for hikers and campers in the middle of nowhere.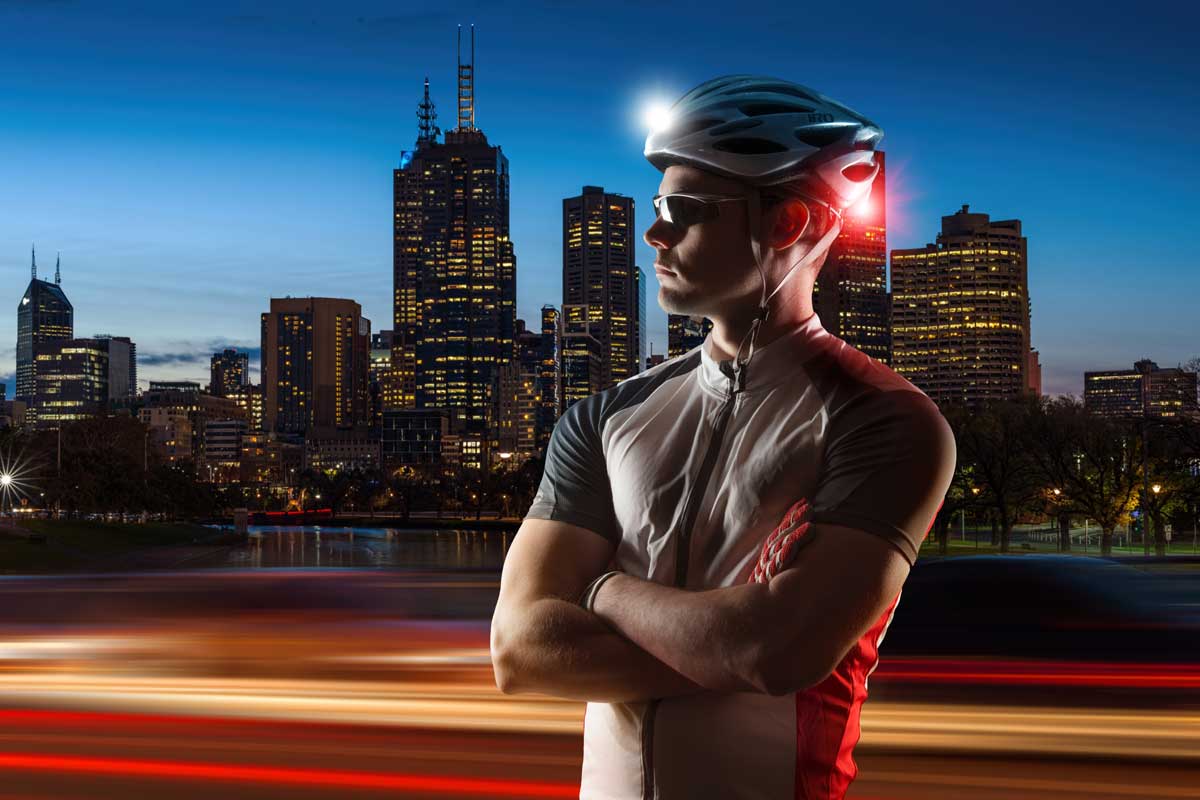 The Future of AI-Enabled Personal Safety Devices
Personal safety devices allow consumers to take their protection into their own hands and analyze accessible data in real time. With AI-enabled safety devices, critical information can be shared with loved ones and emergency services in seconds. As social unrest and unprovoked violence continue to rise, consumers have more options to take safety precautions into their own hands. Personal safety devices like smartwatches, smart badges, and panic buttons will only become more prevalent.
How Ambiq Contributes
Smart IoT devices count on reliable and ultra-low-energy components for a seamless user experience. Additionally, their processors must be optimized to perform these tasks on a low electric charge. The Apollo4 Blue Plus SoC has set a new standard in energy efficiency for battery-powered devices with an integrated Arm® Cortex®-M4 processor with Floating Point Unit (FPU), turboSPOT®, and secureSPOT®, increasing computational capabilities while dramatically lowering the active power consumption. 
For over 13 years, Ambiq's revolutionary system-on-chip solutions (SoC) have made increasingly complex and novel wearable devices possible. With enhanced processing and better battery life, Ambiq's technologies continue to empower innovative devices that have changed and will change the lives of millions.
Visit our website for more information.
Mar 15. 23