Intelligent Remotes
01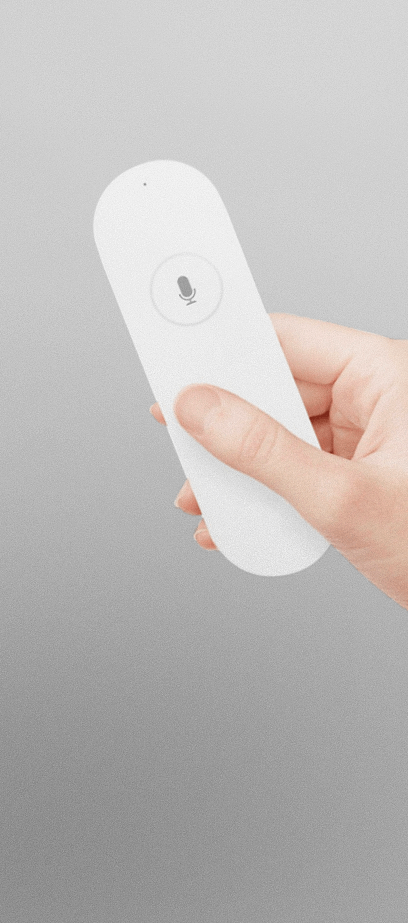 Apollo system-on-chip (SoC) technologies from Ambiq are revolutionizing the transformation of intelligent remotes to virtual assistant powerhouses. Always-on voice detection and recognition abilities from Ambiq® are creating an intuitive and integrated environment for smart homes.
Today's smart remotes can control multiple devices, including smart home products such as thermostats and lighting, and can even be programmed to perform specific actions or routines. Smart remotes also use Wi-Fi ®and Bluetooth® technology to connect to other devices, making them more versatile and powerful. Voice recognition and voice-enabled technology have also made remote controls easier to use, allowing users to control them with simple voice commands.
Designing smart remote controls comes with a set of unique challenges, however. First, the always-listening feature of voice-enabled remotes consumes power, which can drain the battery quickly. Second, smart remotes must also be able to differentiate between background noise and actual voice commands. As a result of these energy-intensive features, most smart voice assistants like Amazon Alexa and Google Homepod remain tethered to a wall.
Bluetooth® Low Energy and Ambiq's ultra-low-power solutions are at the heart of tens of millions of endpoint devices that are the building blocks of the Internet of Things (IoT) and the smart homes of tomorrow. Built on our patented Subthreshold Power Optimized Technology (SPOT®) platform, Ambiq's products reduce the total system power consumption on the order of nanoamps for all battery-powered endpoint devices.