Intelligent Remotes
01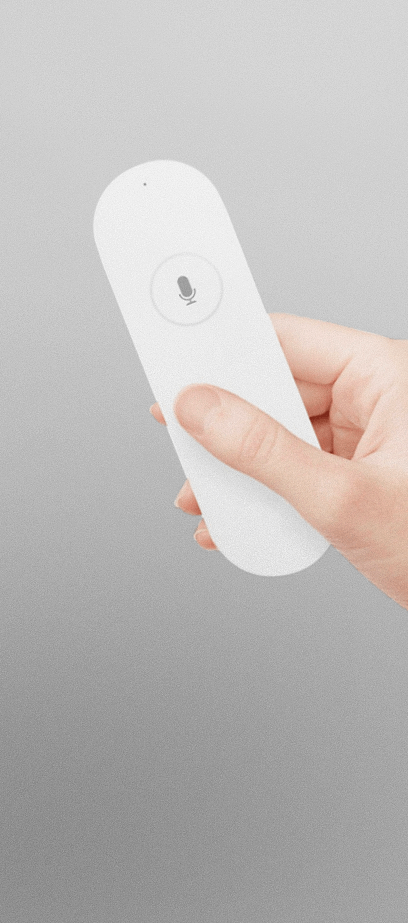 Apollo system on chips are transforming intelligent remotes into virtual assistants by enabling always-on voice detection and recognition abilities to create an intuitive and integrated environment for smart homes.
For consumers, remote controls for electronics have been a source of frustration for decades. Fortunately, in the age of the Internet of Things (IoT), remote controls have gotten much smarter. Thanks to voice recognition and voice-enabled technology, consumers no longer have to rely on physical buttons to navigate confusing menus or deal with limited remote functionality.
As a result, more manufacturers are integrating "virtual assistants by voice command" into our homes and work to enable a wireless and hands-free environment.
The definitive technologies to turn electronic devices into smart virtual assistants are the Bluetooth® radio frequency (RF) chipsets and the specialized embedded microprocessors that, combined, will enable the remote controls to behave more quickly and intuitively.
The biggest challenge for designing smart remote controls is its power consumption. First, remote controls typically are using standard AAA batteries and not rechargeable. Consumers expect the device to last for a long time without frequent battery replacement.
Second, remote controls need to perform well in noisy environments while being separated from the users between 3 to 9 ft. Last, the Push-to-Talk (PTT) and wake word engine (WWE) for always-listening can quickly drain the power when in operations.
Therefore, most of the smart home devices such as Amazon Alexa and Google Homepod are still tethered to the wall. Leveraging Bluetooth Low Energy and Ambiq® ultra-low-power Apollo processors will transform today's remote controls into truly smart and wireless devices that will last for a year without having to change the batteries.