Hearables
01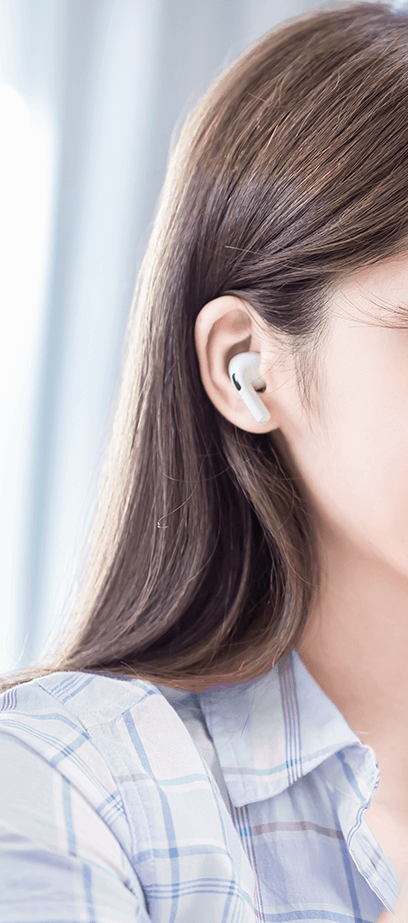 Ambiq's system-on-chip (SoC) technologies are extremely compact and low power, perfect for unlocking the potentials of hearables like hearing aids and earphones.
Initially, hearing devices were designed to simply amplify sound and help people with hearing difficulties. They were bulky, uncomfortable, and limited in functionality. Fortunately, thanks to advances in miniaturization technology and wireless connectivity, hearables have become more compact and sophisticated.
Today's hearables boast an array of features such as noise cancellation, speech enhancement, real-time translation, and wireless smartphone connectivity.  Many of them include sensors that track heart rate, steps taken, calories burned, and medical monitoring capabilities. They can even alert emergency services or caregivers in case of an emergency, making them an essential device for seniors and people with medical conditions. 
As technology continues to advance, hearables will become even more sophisticated and play an increasingly significant role in our lives. Ambiq® ultra-low SoCs will continue to extend the processing capability and battery life in these devices to enable a more feature-rich experience.