Hearables
01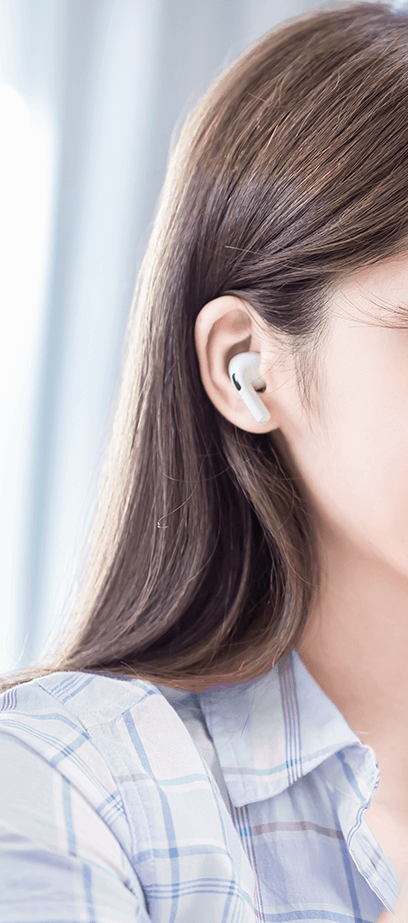 Extremely compact and low power, Apollo system on chips will unleash the potentials of hearables, including hearing aids and earphones, to go beyond sound amplification and become truly intelligent.
In the past, hearing products were mostly limited to doctor prescribed hearing aids that offered limited access to audio devices such as music players and mobile phones.
More recently, emerging solutions have made it possible for hearing devices to provide an enhanced listening experience and other useful functions such as medical monitoring and fitness tracking.
On the healthcare side, doctors and healthcare providers can now provide more bespoke hearing solutions for their patients. And the patients themselves can take full advantage of hearable technology.
Hearable has established its definition as a combination of headphones and wearable and become mainstream by offering functionalities beyond hearing aids. These days, hearables can do more than just amplify sound. They are like an in-ear computational device. Like a microcomputer that fits in your ear, it can be your assistant by taking voice command, real-time translation, tracking your health vitals, offering the best sound experience for the music you ask to play, etc.
Ambiq® products will enable tomorrow's smart headphones to offer mobile communication, always-on listening, real-time information, and activity tracking focused on the wearer's health conditions and body performance, as well as seamless connectivity to other smart devices like mobile phones and home appliances.