Smart Hi-Tech School Supplies for College Students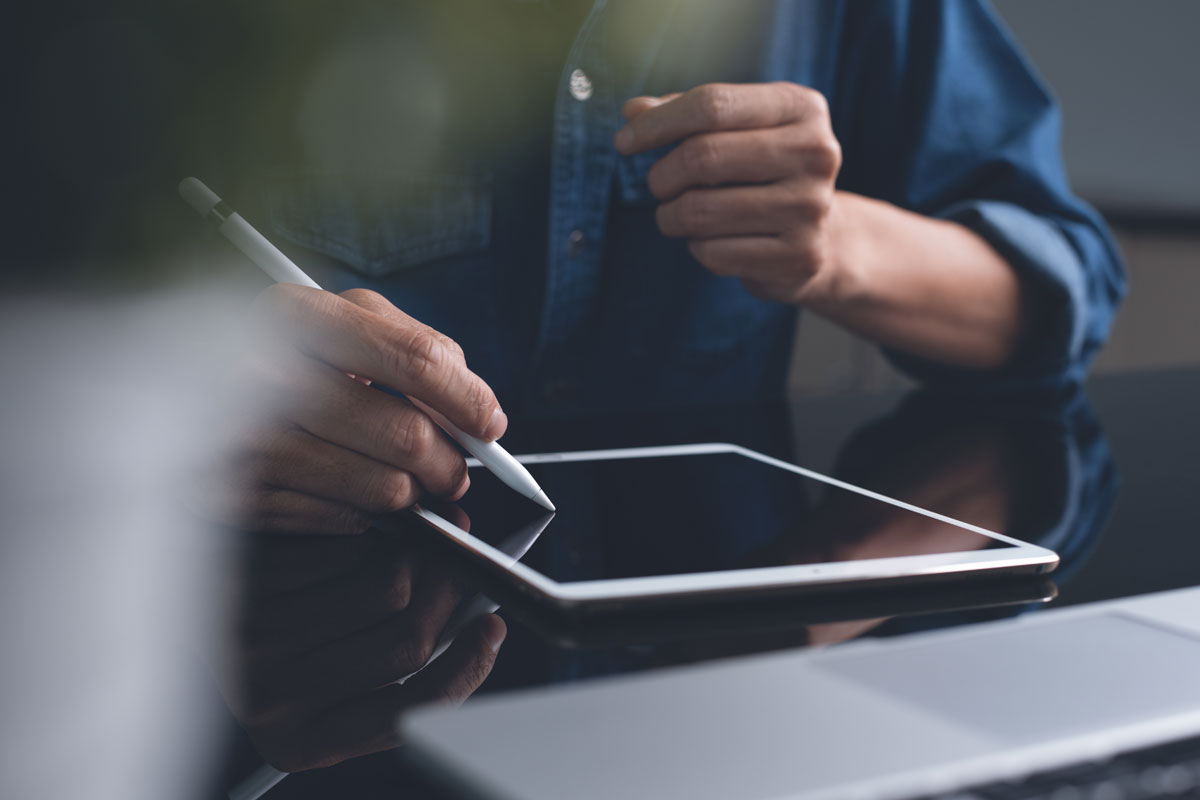 The Internet of Things (IoT) is beginning to transform what it's like to be a college student. Notebooks and textbooks are slowly transitioning into IoT devices like tablets and smart notebooks that make studying easier and more productive. By that, students can carry one ebook device with multiple textbooks instead of switching and carrying an individual book for each class. In addition, they can easily download a new book into their ebook to start reading instead of being on a waitlist in a bookstore.
For today's college students, there's a whole range of hi-tech back-to-school gadgets and supplies to help them smoothly ease back into school life or embark on a new chapter of their lives. This post will explore the smart hi-tech school supplies every college student should have.
Smart Tech for College Students
Here are 8 examples of always-on IoT devices for students heading off to college:
Smart Notebook
Taking notes is a key part of any student's college life. A smart notebook allows them to combine traditional handwritten notes with the ease and convenience of digital notetaking. For instance, with the Rocketbook smart notebook, students can write as normal and then upload to a cloud-based program such as Dropbox, Google Drive, or Evernote. The notes can then be referred to for studying, updating, or sharing with classmates. Once uploaded, the notebook pages can be wiped clean and ready for next time.
Smart Pens
Smart pens like the Livescribe Symphony Smartpen are like regular pens with ink that you can write with. But they also have built-in sensors and cameras that memorize each stroke of a person's writing or drawing and convert it into a digital format such as a PDF, text, or image file. Some smart pens, such as the Scanmarker Air, will copy large amounts of text and send it directly to a student's tablet, smartphone, or computer.
Folding Keyboard
The iClever BK08 folding keyboard is a great alternative to a traditional large and bulky keyboard that takes up a lot of space. These full-sized Bluetooth® keyboards have a hinge that enables you to halve their size without compromising functionality. You can take it anywhere with you to type on your tablet or phone, just fold it up, and put it in your pocket.
Smart Glasses
While smart glasses may still feel as if they are in their infancy, Google Glasses have been around since 2013, and companies like Facebook, Amazon, Google, and OPPO® have their sights set on bringing this technology to the mainstream. It may not be long before smart glasses become commonplace in colleges, making lectures and classes more interactive. For example, technology firm Vuzik says their Vuzik Blade smart glasses will improve the classroom experience for teachers and students.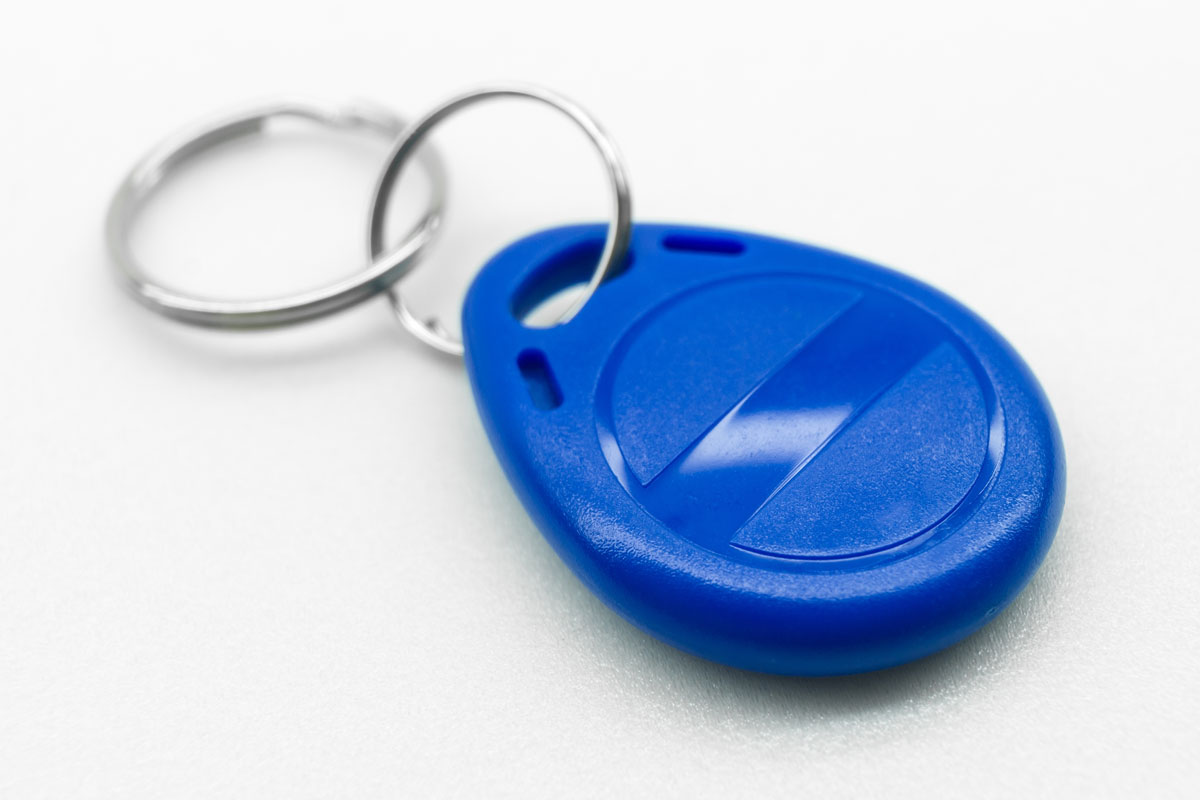 Smart Tags
For college students who worry about losing their keys or smartphone, a battery-powered Bluetooth tracker like Tile Mate is a great hi-tech solution. The always-on device can be attached to almost anything and has a 3-year battery life and a 250-foot Bluetooth range. The free Tile app is then used to find a lost item connected to the Tile, or it will send notifications if something is left behind. There's also the Apple AirTag or iTraq Nano which can be attached to purses, wallets, and keychains.
Smart Voice Recorders
While smart speakers and smart voice recorders have become the driving force behind the phenomenon of smart homes, they are starting to make their way into colleges. Whether providing access to college information or understanding study topics, voice command technology is becoming common on high education campuses. These devices can be used as smart campus assistants to help students locate offices and study rooms, enable students to listen to lectures recorded as podcasts, study at a comfortable pace, and even perform oral examinations remotely.
Wireless Headphones
Whether trying to get to sleep in a noisy dorm room or needing to block out distractions while studying, wireless hearables tick all the boxes. For students who live in a noisy college apartment or dorm and struggle to sleep, wireless sleep headphones are comfortable enough to wear all night and will block out external noise with music or white noise. When it's too noisy to study, noise-canceling headphones will block out the unwanted noise so students can study in silence or with their favorite music to listen to.

Just as IoT devices are transforming how we live and work, it's also transforming how we study and experience education. From smart notebooks and pens to voice assistants and smart glasses, a wealth of hi-tech school supplies are available to enhance the college experience.
How Ambiq is Contributing
Smart IoT devices require reliable and ultra-low-energy components for a seamless user experience. Additionally, their processors must be optimized to perform these tasks on a low electric charge. The Apollo3 Blue SoC has set a new standard in energy efficiency for battery-powered devices with an integrated Arm® Cortex®-M4 processor with Floating Point Unit (FPU) and turboSPOT®, increasing computational capabilities while dramatically lowering the active power consumption.
For the last ten years, Ambiq® has been laser-focused on inventing and delivering the most revolutionary System on Chip (SoC) solutions in the market. Through the advanced Subthreshold Power Optimized Technology (SPOT®) platform, Ambiq has helped many leading manufacturers worldwide create products that can operate for days, months, and sometimes years on a lithium battery or a single charge.