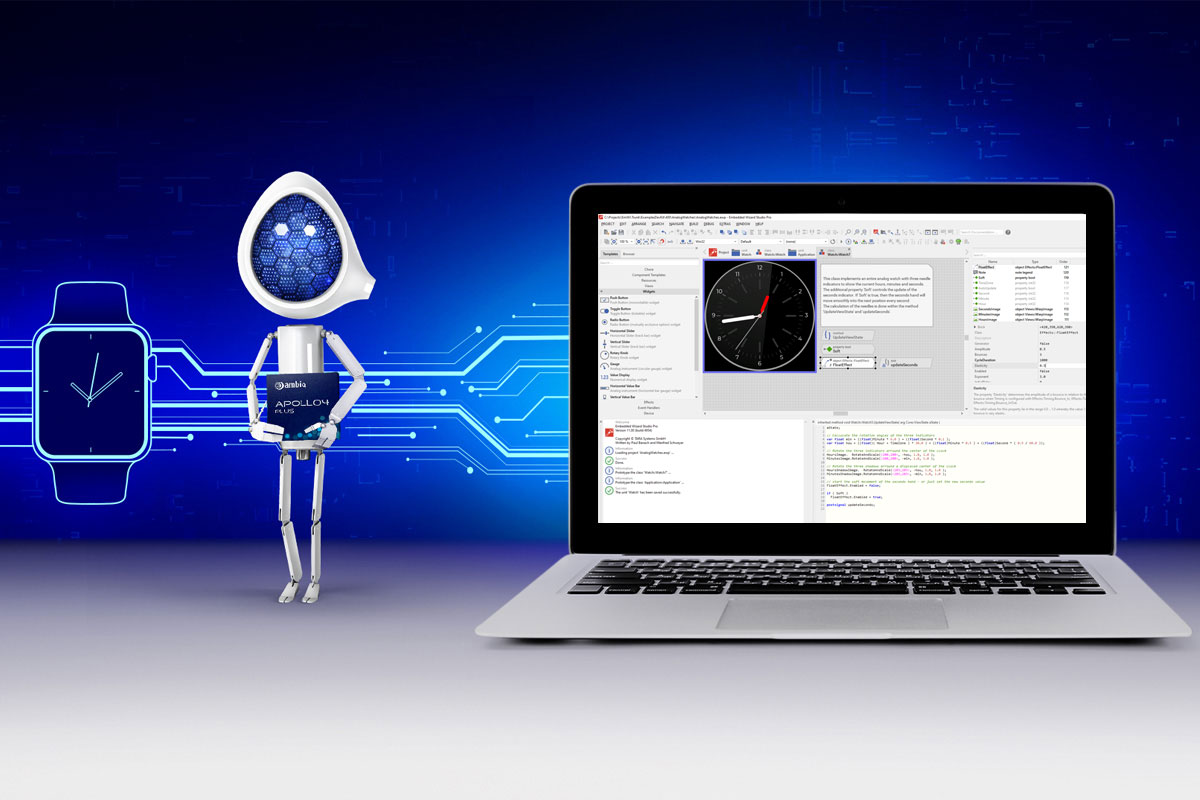 We are pleased to announce our business partnership with TARA System's Embedded Wizard. We look forward to the collaboration and the synergistic effects this partnership will generate for years to come.
What to Look Forward to in This Partnership?
Embedded Wizard simplifies human-machine interface (HMI) development on the Apollo4 family SoCs, and enables users to create lean, scalable, versatile, and fast graphical user interface applications for leading IoT endpoint devices. Embedded Wizard is highly adapted to support the Apollo4 family by reducing the overall memory footprint to best use memory capacity. Utilizing the available hardware graphic accelerator helps off-load the CPU, positively impacting the overall energy consumption. The combination makes it easy for users to create engaging graphical user interfaces (GUIs) for battery-powered IoT devices without sacrificing processing capabilities, power budget, or graphics quality.
About Ambiq
Ambiq® is a pioneer of ultra-low power semiconductor solutions based on its proprietary and patented Subthreshold Power Optimized Technology (SPOT®) platform. SPOT provides a game-changing multi-fold improvement in energy efficiency to enable intelligent devices everywhere by developing the lowest-power semiconductor solutions to drive a more energy-efficient, sustainable, and data-driven world.
The Apollo4 family of SoCs is the latest addition to Ambiq's portfolio, and delivers a two-fold performance improvement and a further reduction in power consumption over previous generations. It also significantly increases on-chip memory capacity, introduces high-performance graphics with an integrated GPU and display driver, and delivers robust Bluetooth® Low Energy 5.1 connectivity. The Apollo4 Plus and Blue Plus have feature-rich variants to develop vivid GUI displays for always-on, connected devices with a tiny power budget. Embedded Wizard is an ideal platform for developers to harness Apollo4's high-compute, low-power capabilities. Ambiq is thrilled to join forces and empower designers to easily innovate compelling graphics with extended battery life for IoT endpoints, including smartwatches, fitness trackers, and handheld medical devices.
About Embedded Wizard
Embedded Wizard is a market-leading solution for creating GUIs for embedded systems with more than 30 years of experience in the industry. The mission of Embedded Wizard is to provide developers with the most convenient and efficient tool for programming embedded GUIs by simplifying development efforts. Developers use this versatile tool to create complex user interfaces in the shortest possible time and stand out from their competitors due to the numerous highly sophisticated features of the tool. Embedded Wizard is driven by the idea of providing a comfortable workflow for embedded systems in consumer electronics, industrial, automotive, medical, home appliances and mobile devices. GUIs created with Embedded Wizard are already used on over 100 million devices worldwide.
Additionally, Embedded Wizard's GUI Services team offers its customers a portfolio of different services. These range from Embedded Wizard trainings via GUI prototyping and implementation of dedicated GUI controls, up to holistic GUI application development.
Under the patronage of the independent software company TARA Systems, Embedded Wizard is constantly improving and entering more industries and markets worldwide.
Read Article in: Japanese | Simplified Chinese | Traditional Chinese
Sep 20. 22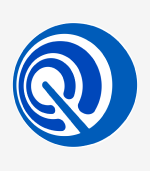 Written by
Ambiq Editorial Team