Advances in user-centered technology have driven innovation in many aspects of modern life, from devices adapting to the way we live and work to how we play. The gaming experience has improved by leaps and bounds thanks to recent developments in wireless and cloud technologies. These technological developments are reshaping the gaming landscape and shifting the game interactivity paradigm in gaming consoles, virtual reality (VR), and augmented reality (AR) devices.
A More Immersive Gaming Experience
Feature-Rich Gaming Controllers
While previous generations of gaming controllers were crude tools for user inputs, modern gaming controllers have adapted to player demands for a more immersive gaming experience. Today's gamers can use innovative wireless gaming controllers with features such as haptic feedback, built-in microphones, audio devices, and high-definition motion controls to bring videogames to life. Rather than simply acting as a peripheral for button presses, the inclusion of these features has reshaped interactions with the gaming controller and provided an ultra-real level of fidelity to the on-screen experience.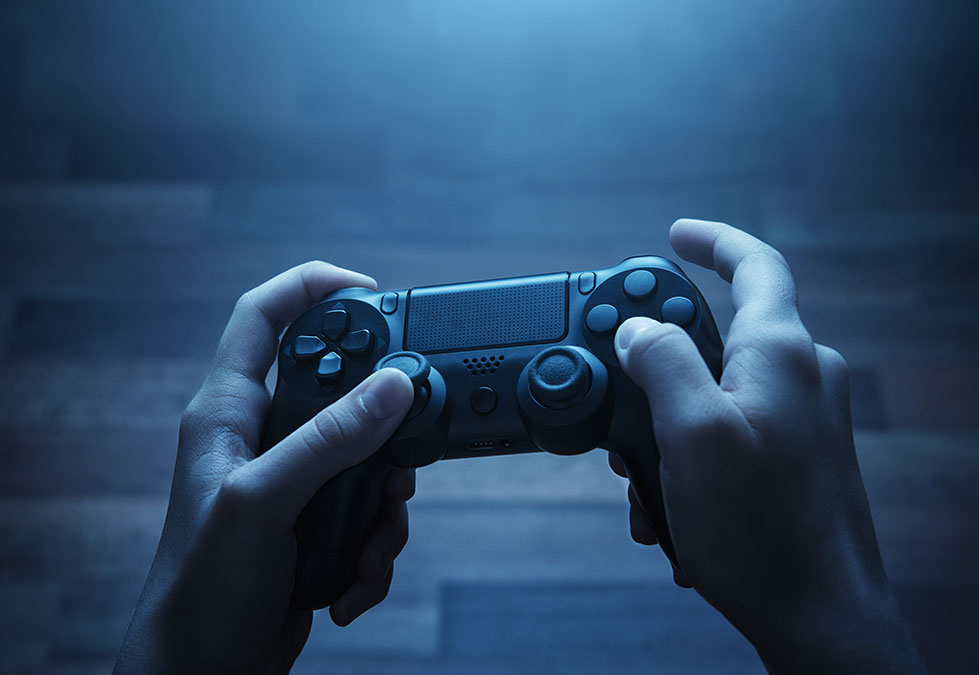 Ring Fit Adventure® on the Nintendo® Switch allows users to create their own customizable exercise routines using the precise motion controls in the Bluetooth-connected Joy-Cons. With over 5 million copies sold in one year, Ring Fit Adventure is one of the best-selling games on the Nintendo Switch console during a year where exercise at home is more relevant than ever. Nintendo gamers also enjoy a wide library of recreational games, such as bowling, golf, and tennis, that can be played with a group of friends.
This untethered movement could only be made possible thanks to advancements in wireless technology. It is central to the wireless gaming experience for modern gaming controllers to be both power-saving to allow for that long trek through a virtual jungle, and ultra-low latency, for that intense shoot-out at a covert military base.
The Expanding Worlds of Virtual Reality (VR) and Augmented Reality (AR)
The exciting new worlds of VR and AR have further enhanced the gaming experience as gamers can interact with real people across a mesmerizingly expansive virtual space. VRChat™ includes over 25,000 user-made communities in which players can generate custom avatars and meet people from around the world. Chatting, collaborating, and exploring in immersive virtual environments with people of all ages and nationalities is made possible by revolutionary new online games. Moreover, classics such as Tetris® are brought to life like never before with the player put right into the action, making every piece feel impactful.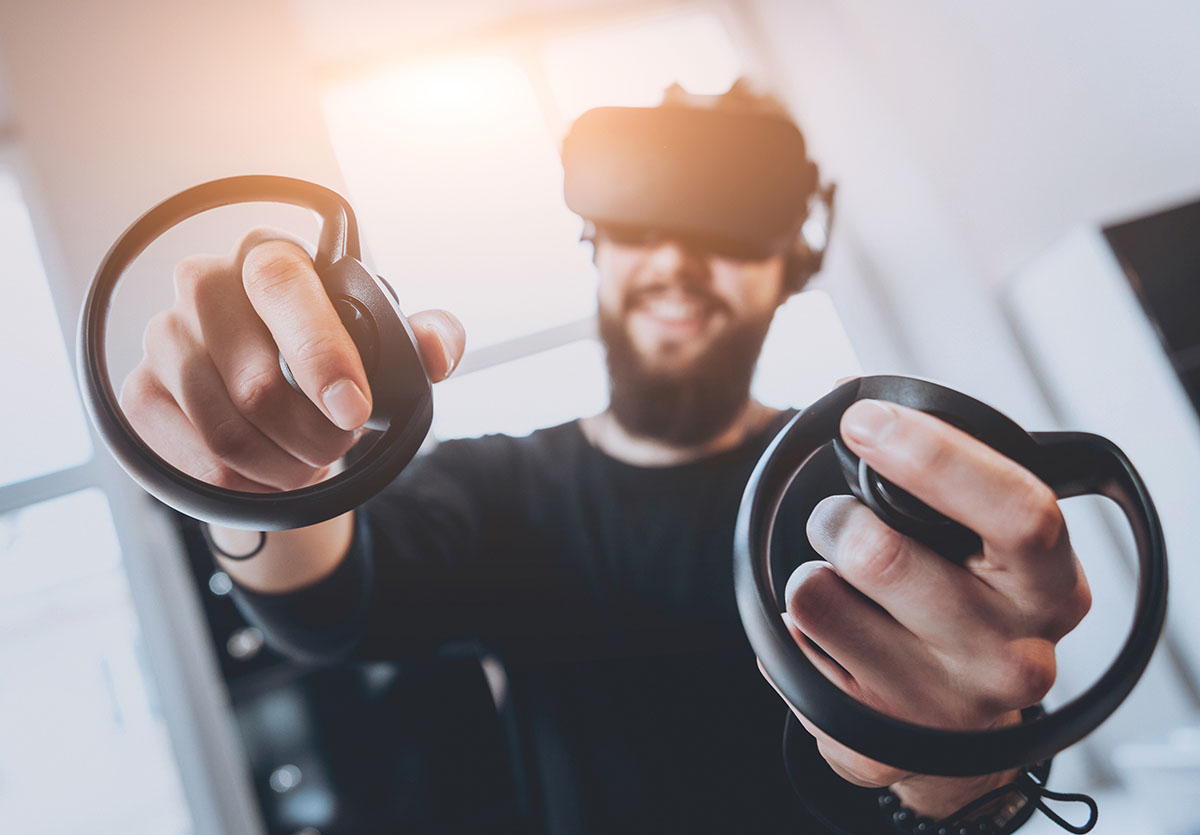 To enable these experiences, various companies are developing wearable headsets and smart glasses. For example, the Moverio BT-30C Headset from Epson represents a new generation of smart glasses that offer an interactive overlay to the way we see the world. The Moverio headset comes with sensors such as a compass, gyroscope, accelerometer, and an ambient light sensor that enable an adaptable user experience. Additional processing capabilities in lightweight augmented reality (AR) glasses have opened the door to interacting with the world around us like never before.
Currently, many headset devices still require a wired connection to a PC or console, restricting player movement and presenting a tangled tripping hazard. Developing new devices with an entirely wireless future in mind would allow users to enjoy gaming in an unlimited new way. The Oculus Go and Oculus Quest have since proven that it is possible to offer a great VR experience using the processing power of a standalone headset. Early rumors of a wireless successor to the popular PlayStation VR headset have further demonstrated the industry trend towards a powerful head-mounted device that can be brought to any room of the house.
New Technologies, New Possibilities
A Digital and Cloud Gaming Future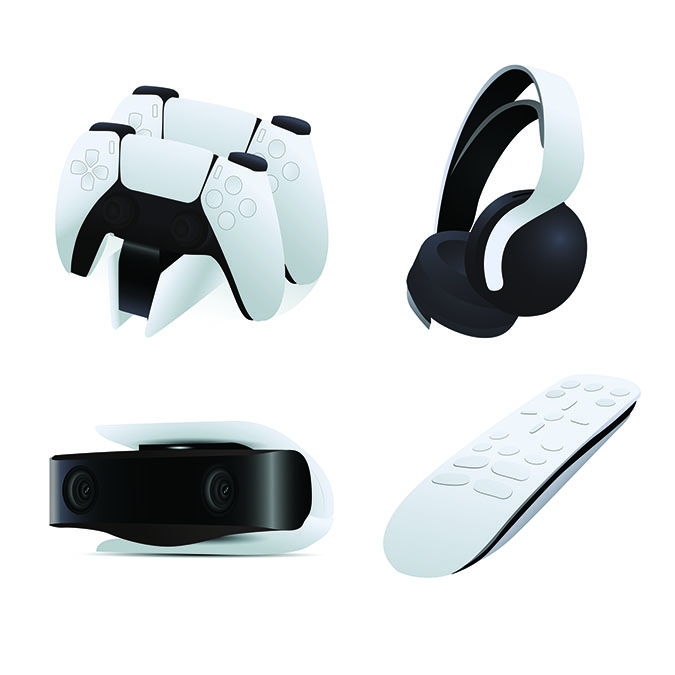 It's not just how gamers are playing that's changing – the way that gamers can access games has also changed. Thanks to new online game stores, videogames can now be downloaded, streamed, and updated from the comfort of your home. Partially due to the stay-at-home restrictions brought about by COVID-19, for the first time in gaming history digital game downloads surpassed physical sales in 2020. Gaming companies such as Sony have adapted to this accelerating trend and the base version of the new PlayStation 5 doesn't include a disc drive – games are now bought digitally and stored directly on the console. No longer do gamers have to drive down to the store and hope the game they want is in stock. A new game is now just a few button presses away on the gaming system itself!
Cloud gaming services take this a step further and allow gamers to stream directly from an online library of games without the need for a gaming console, using only a subscription-based gaming service and sometimes a WiFi-connected gaming controller. This entirely eliminates the need to wait for large game files to download as players can get right into the action in as little time as it would take to load up a YouTube video.
How Ambiq Is Helping
Generally, gaming systems require a higher-end application processor for the user interface (UI). They also heavily rely on a sensor HUB for head tracking, eye tracking, video stabilization, context awareness, and other uses. The sensor HUB is typically integrated as part of the applications processor, but it could also be using System on Chips (SoCs) such as Ambiq's Apollo series.
Ambiq's ultra-low power SoCs extend the processing capability and battery life in wireless gaming devices and advanced wearable accessories to enable a more immersive gaming experience. The Apollo3 Blue SoC is helping enable the Game Boy to play Tetris® battery-free with its patented Subthreshold Optimized Technology (SPOT®) platform.
The Apollo3 Blue SoC has set a new standard in energy efficiency for battery-powered devices with an integrated Arm® Cortex®-M4 processor with Floating Point Unit (FPU) and turboSPOT®, increasing the computational capabilities of the Arm Cortex-M4F core to 96 MHz while dramatically lowering the active power consumption to < 6μA/MHz.
This has enabled abundant application processing power and allows our customers to include greater device capabilities while still offering users extended battery life. Check out Ambiq's innovative solutions to see how we can help deliver the gaming experiences of tomorrow.
Mar 01. 21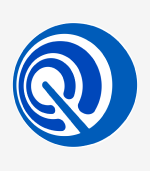 Written by
Ambiq Editorial Team