Gaming
01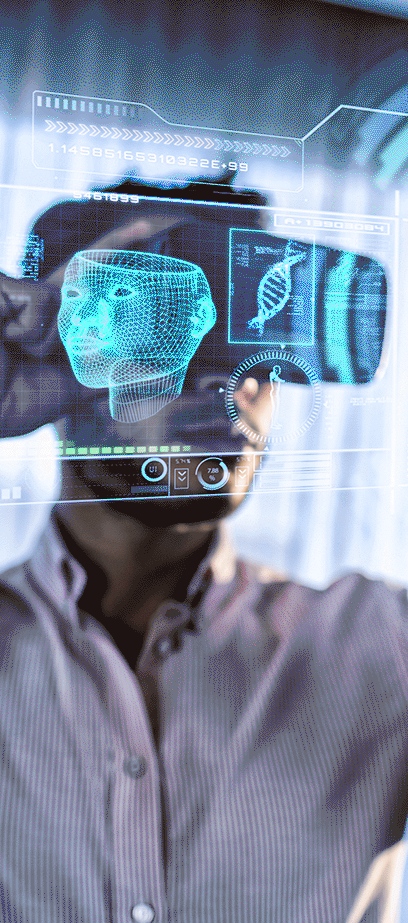 Advances in technology have changed the gaming experience in more ways than one. Before, console gamers were leashed to traditional wired controllers, paid the premium for game cartridges, and confined to sitting on the couch while playing low-resolution games.
Today, PC and console gamers have the option to use wireless controllers with built-in speakers, 3.5 mm audio jack, touchpad, motion control, vibration motors, Bluetooth® technology, customizable lighting, and button mapping options. Games can now also be downloaded, streamed, and updated using the internet.
With the introduction of augmented reality (AR) and virtual reality (VR), gamers are also encouraged to get off the couch and interact with others in games such as Pokemon GO and No Man's Sky. In addition, portable gaming devices such as the Facebook Oculus Quest, Sony PlayStation Vita, and the Nintendo Switch have motion sensors that allow gamers to physically and actively play with others in tennis, golf, and bowling.
As the demand for a better gaming experience expands, the need for better technology in portable gaming devices also increases.
Every year or two, a brand new version of the current game system is released, with features such as longer battery life becoming a significant reason people are buying the upgraded versions of consoles.
Ambiq® enables a more immersive gaming experience by extending the processing capability and longer battery life in gaming devices and advanced wearable accessories. For instance, Ambiq's Apollo3 Blue SoC is helping enable the battery-free Game Boy to play Tetris® with its patented Subthreshold Optimized Technology (SPOT®) platform. The Apollo3 Blue SoC sets a new standard in energy efficiency for battery-powered devices with an integrated Arm® Cortex®-M4 processor with Floating Point Unit (FPU) and turboSPOT®, increasing the computational capabilities of the Arm Cortex-M4F core to 96 MHz while lowering the active power consumption to < 6μA/MHz. This combination dramatically reduces energy consumption while still enabling abundant application processing power to add greater capability and extended life to battery-operated devices.