A Closer Look at Gaming for Personal Fitness
Video gaming has had a bad reputation for keeping folks stuck on the couch until the gaming for fitness genre was introduced.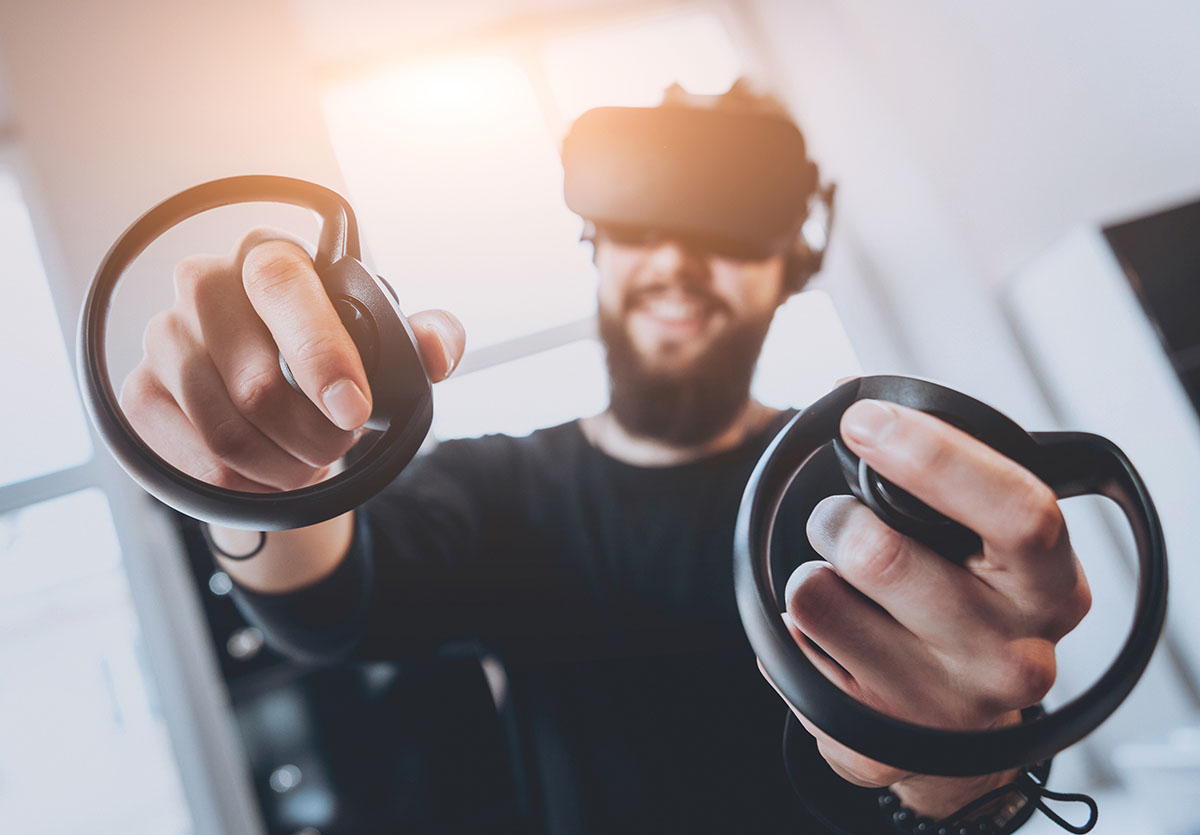 Believe it or not, gaming for fitness, also known as "exergames," has already been around since the 1980s. Around that time, Konami released Track & Field, an Olympic-themed sports video game for the original Nintendo Entertainment System (NES). This game can be played using Bandai's Power Pad, a wired grey floor mat game controller with 12 pressure sensors embedded between two layers of flexible plastic. Fast forward to the 1990s, came the Dance Dance Revolution (DDR) era, where the wired Dance Pad was produced in multiple gaming consoles and further developed in arcade competitions. The transition to wireless technology became mainstream when the Wii Fit was released around 2008 and the Wii Balance Board was introduced. The board uses Bluetooth technology and contains four pressure sensors to track the user's center of balance, and runs on four AA batteries allowing up to 60 hours of playtime.
Though fitness games only make up only 1% of the market, the industry is steadily growing, and seasoned gamers are not the only group who want to hear more. People who are uncomfortable going to the gym, or folks who are not motivated to workout, find the combination of entertainment, fun-factor, and fitness in gaming as a workable alternative. In this article, we will take a closer look at gaming for personal fitness and see what options are currently available.
Fitness Adventure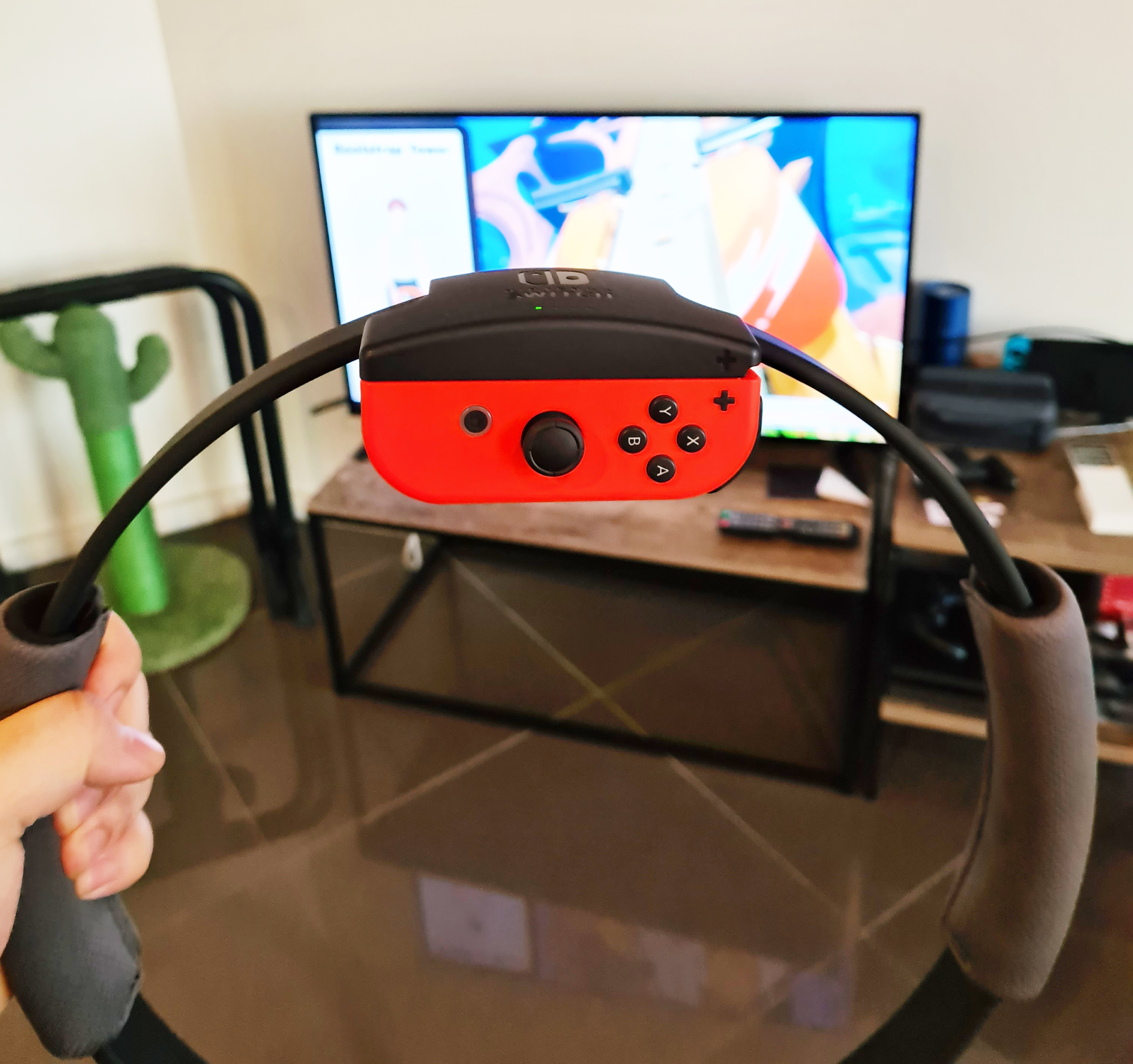 The Ring Fit Adventure for the Nintendo Switch is considered one of the most popular options when it comes to fitness gaming. The game comes with a durable wireless Ring-Con, and a Leg Strap which can track how users perform various exercises from Yoga poses, leg kicks, to overhead presses. The role play story element on the game not only adds an entertaining aspect to the experience, but also motivates users to continue their fitness adventure to reach the next level, or unlock new perks.
For a more virtual reality (VR) fitness experience, Beat Saber is a well-known VR title that can give users a good cardiovascular workout using the Oculus console. With the VR headset on, and two wireless controllers on each hand, the user is tasked to use upper body movements to slice musical blocks with dual light sabers and do some moderate side-to-side leaning and occasional squats to avoid obstacles.
Fitness Boxing
A popular stress-relieving fitness gaming is in the realm of boxing. The concept of this type of game is to follow on-screen prompts to throw certain types of punches and move and shift your body in time to the beat of the music being played. A popular title for the Nintendo Switch is Fitness Boxing, where players get to hold a wireless Joy-con in each hand while they execute the punches in front of a TV. A VR alternative option would be the BoxVR which can be played on multiple platforms, including Oculus and PlayStation 4. Similar to the Fitness Boxing, BoxVR requires the users to have a wireless controller on each hand to execute punches in addition to having the wireless VR headset on.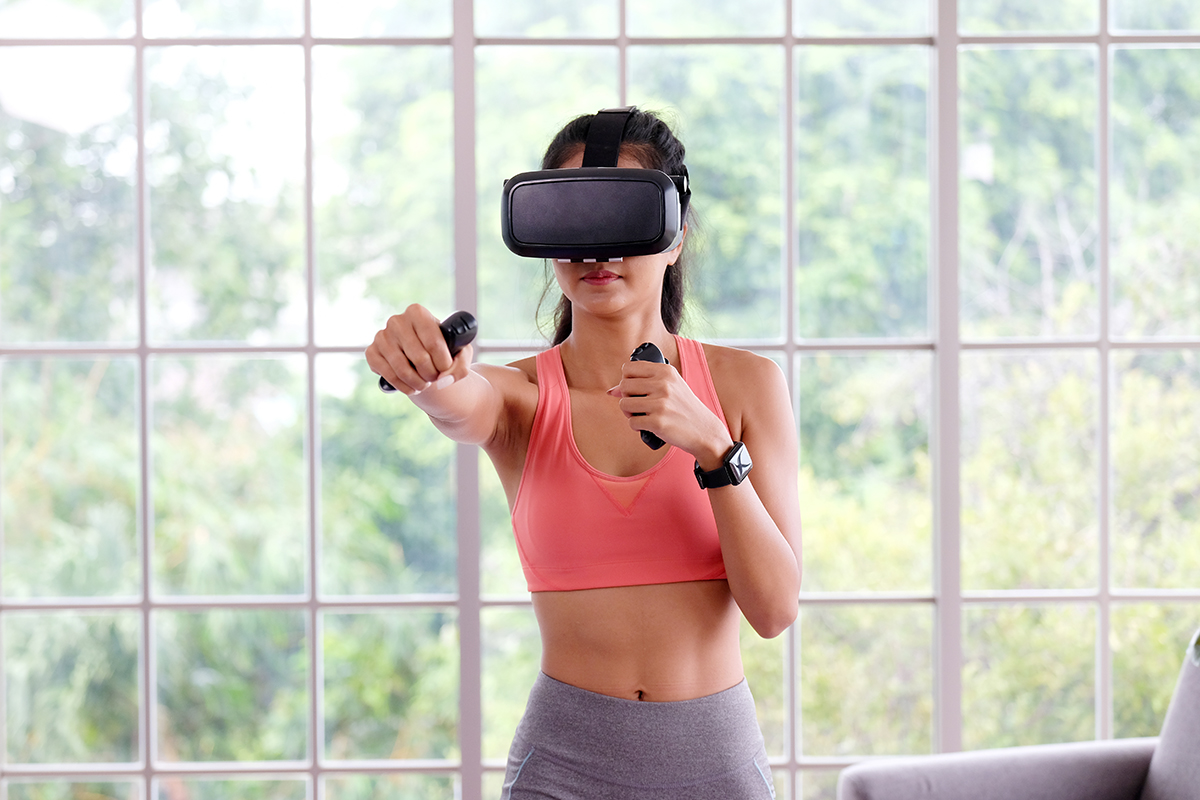 Fitness Dance
Since its first release in 2009, the Just Dance series has continued to take the lead in the world of fitness dance in gaming. Designed as a motion-based dance video game for single or multiple players, each game includes a collection of classic and modern songs with its own dance choreographies. Depending on the platform used, players may need to either use a wireless controller, a mobile device, or a motion sensor camera in front of a TV. The goal is for the player to mirror the dance performed by actors on the screen during each song, and follow the commands that appear on the screen. Players are then awarded and given ranks based on their accuracy and how well they do.
Thanks to the advancements in technology, gaming for fitness has evolved from limited wired gamepads and controllers to wireless controllers with motion sensors, balance boards, and VR headsets. Though getting guidance and insights from a fitness professional is still more beneficial in the long haul, gaming for fitness is still a good starting point for those who shy away from the gym. After all, some form of movement and exercise is better than none at all.
How Ambiq is Contributing
Ambiq's ultra-low power SoCs extend the processing capability and battery life in wireless gaming devices and advanced wearable accessories to enable a more immersive gaming experience.
The  Apollo3 Blue SoC has set a new standard in energy efficiency for battery-powered devices with an integrated Arm® Cortex®-M4 processor with Floating Point Unit (FPU) and turboSPOT®, increasing the computational capabilities of the Arm Cortex-M4F core, while dramatically lowering the active power consumption.
This has enabled abundant application processing power and allows our customers to include greater device capabilities while still offering users extended battery life. See how the Apollo3 Blue SoC is helping  enable the Game Boy to play Tetris® battery-free with its patented Subthreshold Optimized Technology (SPOT®) platform.