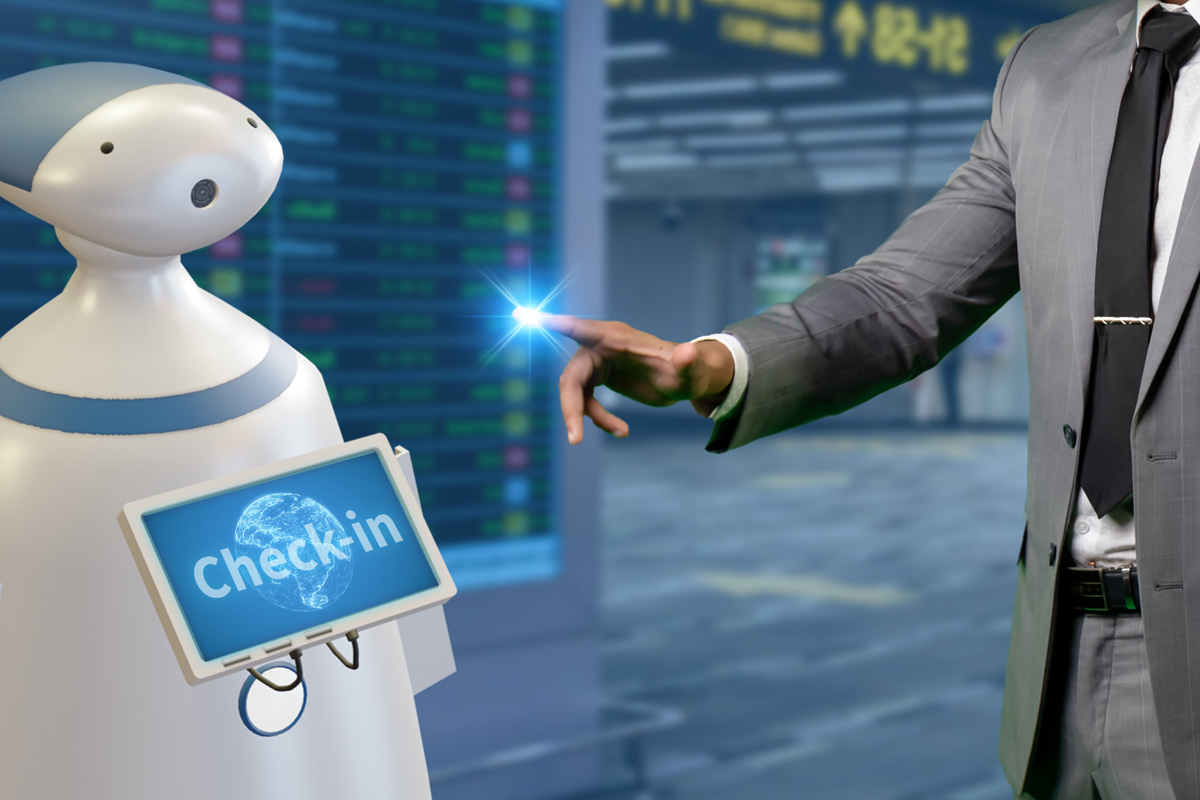 Like many industries, the ever-present Internet of Things (IoT) revolutionizes the hospitality landscape, especially for hotels. Smart technology is ready to assist hotel owners and operators with data-driven insights to create more personalized experiences and improve customer satisfaction and brand loyalty. Sensors, apps, beacons, robots, and artificial intelligence voice support are helping hotels create unique customer experiences and stand out from competitors using advanced indoor tracking.
The smart hospitality market is projected to hit $133.7 billion by 2031, and hotels that invest in customer experiences will see greater returns. Consumers are highly invested in positive stays; according to an Expedia survey, in 72% of scenarios, guests will pick a hotel with higher reviews over a well-known brand name or lower price.
How Do Indoor Tracking Systems Work
Indoor positioning systems (ISP) help pinpoint locations using smartphones, tracking tags, wearable devices, sensors, and more. Radiofrequency sensors are placed around the hotel, and location data is dynamically generated in real-time.
Different Types of Indoor Tracking Systems
While "indoor tracking" might sound slightly invasive, indoor location tracking and positioning systems are simply used to follow the movement of objects and people throughout the infrastructure of a building. GPS is not always an option for indoor locations, so other tools like Wi-Fi® or Bluetooth® are more frequently used for powering indoor tracking.
Wi-Fi

Wi-Fi-based indoor systems use Wi-Fi to transmit location data with a high level of accuracy. This is often used in healthcare and manufacturing settings as it can be expensive to implement and requires multiple Wi-Fi access points. 
Bluetooth

Bluetooth-based indoor tracking systems are ideal for smaller areas and are energy-efficient. They're often more cost-effective, easy to implement, and don't require much maintenance, making them a popular hotel option. 
Ultra-Wideband (UWB) Systems

A unique type of tracking, UWB systems emit a pulse and listen for chirps in response. UWB is often the most expensive solution due to the number of readers, but it's also the most accurate. It's often the best solution for large spaces like a manufacturing floor or warehouse where precision is needed. For example, Pozyx promises to track inventory with an accuracy of 10 centimeters (about the length of the long edge of a credit card). 
How Indoor Tracking Improves the Guest Experience
Nowadays, hotel guests can easily move throughout the facility via a host of apps, sensors, wearables, and tags, enjoying the amenities while remaining secure.
Easier Access to Amenities

Wearables and mobile apps can enable guests to scan in and out of amenities in minutes. For example,  DisneyBand+ technology is used on cruises to quickly scan in and out of staterooms, and age restrictions are used to prevent children from entering nightclubs after hours.  
Quick and Easy Check-In and Check-Out

Nothing is more unnecessarily time-consuming than checking into a hotel. To fix this annoyance, Easygoband connects the guest with the entire hotel through a bracelet, ring, sticker, or card that uses location tracking to open specific areas of the resort and allow for quick check-in and check-out. 
Improved Property Navigation

For expansive properties with tons of amenities, navigation can become seamless with indoor location tracking. Navigine offers interactive hotel maps that track occupancy, create specialized tours and journeys, and home in on specific points of interest for a customer.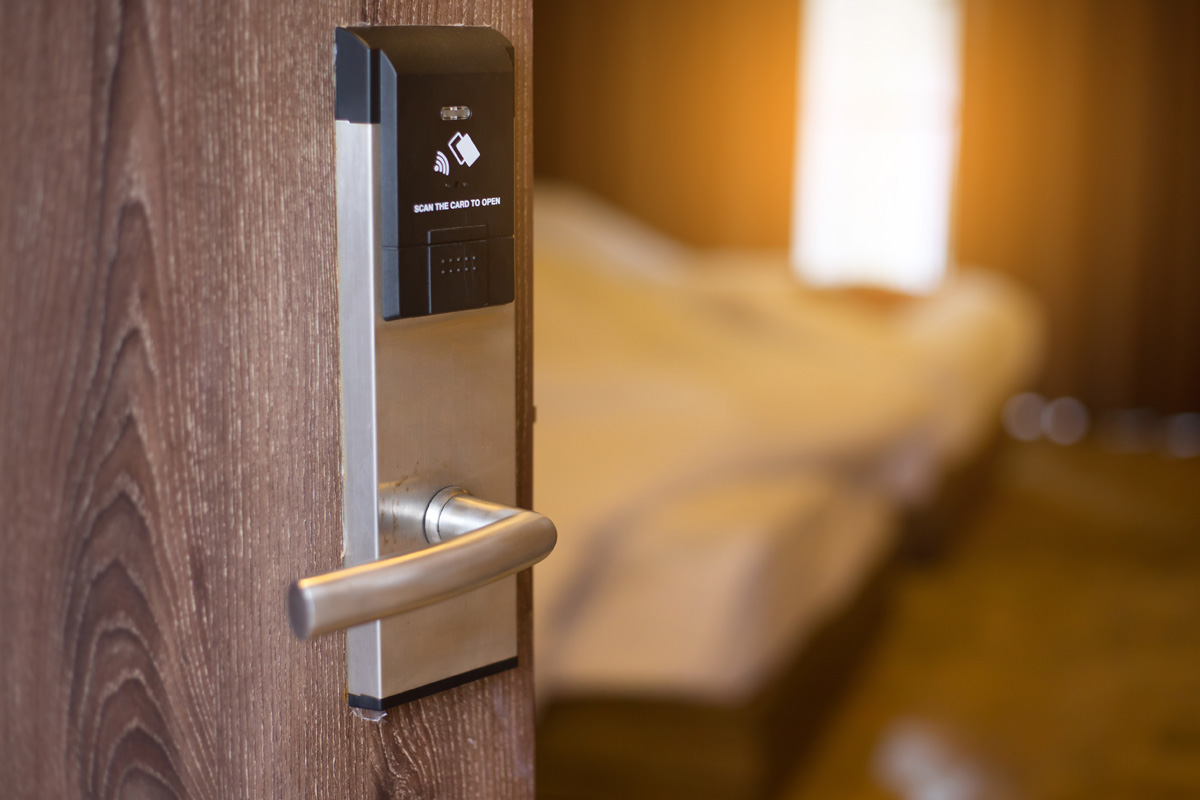 Increased Security

Security at hotels is always important, and TraknProtect makes it easy to restrict and allow access to specialized areas. For example, no more guests wandering through conference halls or getting lost in staff-only zones. This technology can increase the safety of staff and employees. in specialized areas. For example, no more guests wandering through conference halls or getting lost in staff-only zones. This technology can increase the safety of staff and employees. 
Personalized Promotions and Special Offers

Wearables like Easygoband integrate with payment options and card systems, so guests can easily pay for things throughout the property. With advanced data, hotels can send perfectly timed promotions and special offers. Hotels can keep track of purchasing and spending habits, sending something like a happy hour promotion to the guest who enjoys the lounge bar. and spending habits, sending something like a happy hour promotion to the guest who enjoys the lounge bar. 
Tap Into New Revenue Streams

Platforms like Roomdex allow hotels to package up hotel rooms and features in a personalized way, creating upsell and expansion opportunities for customers and creating more revenue for the hotel. 
How Indoor Tracking Benefits the Hotel Business
Indoor tracking gives hotels the opportunity to utilize data-driven intelligence, manage crowds, and create more personalized experiences.
Advanced Customer Insights

For example, Pointr offers robust analytics and maps visitor journeys. It can help hotels determine which restaurants are frequented the most or visualize a family's typical day exploring the hotel from breakfast to bedtime. 
Easier Management of Crowds in Venues

As in-person events regain popularity post-COVID, crowd management is critical for safety and security. Technology like CrowdConnect offers attendance tracking across an entire venue for improved safety. 
Improved Personalized Guest Experience

Through personalized user recommendations and promotions, hotels can generate more revenue. For example, if a hotel discovered a pattern of their guests opting for dining experiences off-site, they could partner with local reservations by including discounts or promotions as part of the special offers to make their guests' stay more enjoyable, furthering their chances of increased loyalty.  
How to Pick the Right Indoor Tracking System
Choosing the right indoor tracking technology is highly dependent on your business's needs for accuracy, cost, and maintenance. Cost often boils down to installations, tag equipment, and access points, and hotels should determine the level of accuracy they need. For example, a hotel may not need precise location data to pinpoint which side of the bed the customer is sleeping on, but it might need to know how long a customer stays in their room and how often they visit. Larger areas will require more expensive, continuous maintenance as well.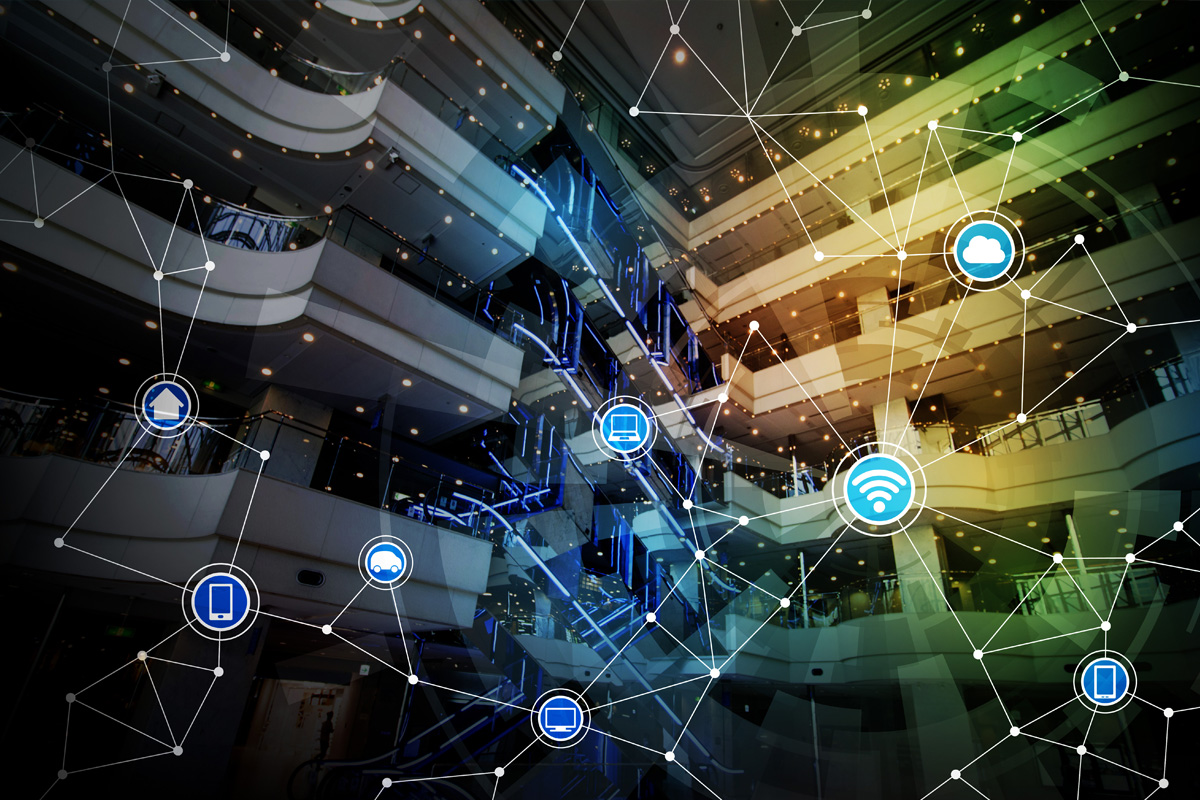 How Ambiq Contributes
Hospitality businesses should be ready to leverage innovations like indoor tracking systems to garner useful behavioral insights and preferences, make recommendations, reward loyalty, and tap into new revenue streams. The patented Subthreshold Power Optimized Technology (SPOT®) platform from Ambiq® powers the endpoints used in location tracking services, ensuring optimal performance with little maintenance, making tracking technology a reality for the hospitality industry.
Jun 28. 23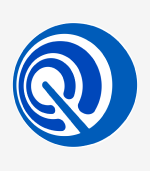 Written by
Ambiq Editorial Team