Discouraging Package Thieves and Intruders with Smart Security Devices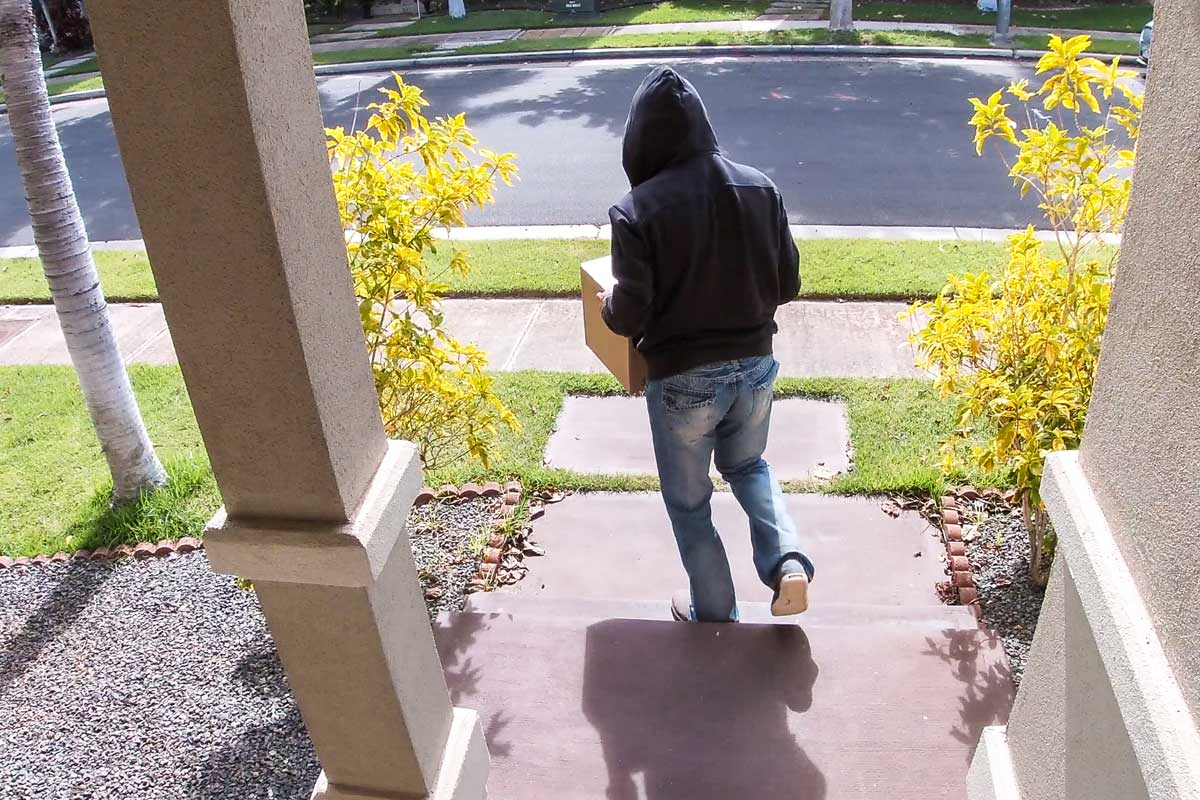 You may have seen at least one of Mark Rober's YouTube videos on how Glitter Bomb 4.0 –  which, unfortunately, is not available for purchase –  gave porch pirates pause after making wrong decisions. With 8 out of 10 Americans now shopping online, more home package deliveries are expected, as well as the risk and rise in home intruders and package thieves.
Research indicates that 36% of Americans have experienced some form of package theft. In many neighborhoods, it is simply too easy for thieves and intruders to steal packages and gain entry to homes. In extreme cases, blocks of neighborhoods end up having to directly pick up mail and packages from post offices and/or delivery service offices.
Thankfully, with smart security home devices, many potential package thieves and intruders are discouraged from temptation or are later apprehended. So, what are some of the best and most common battery-powered smart security home devices available today?
Battery-Powered Smart Security Devices for the Home
There are a variety of battery-powered smart security devices on the market that address security, especially when it comes to the front door. Below are a few that are popular today.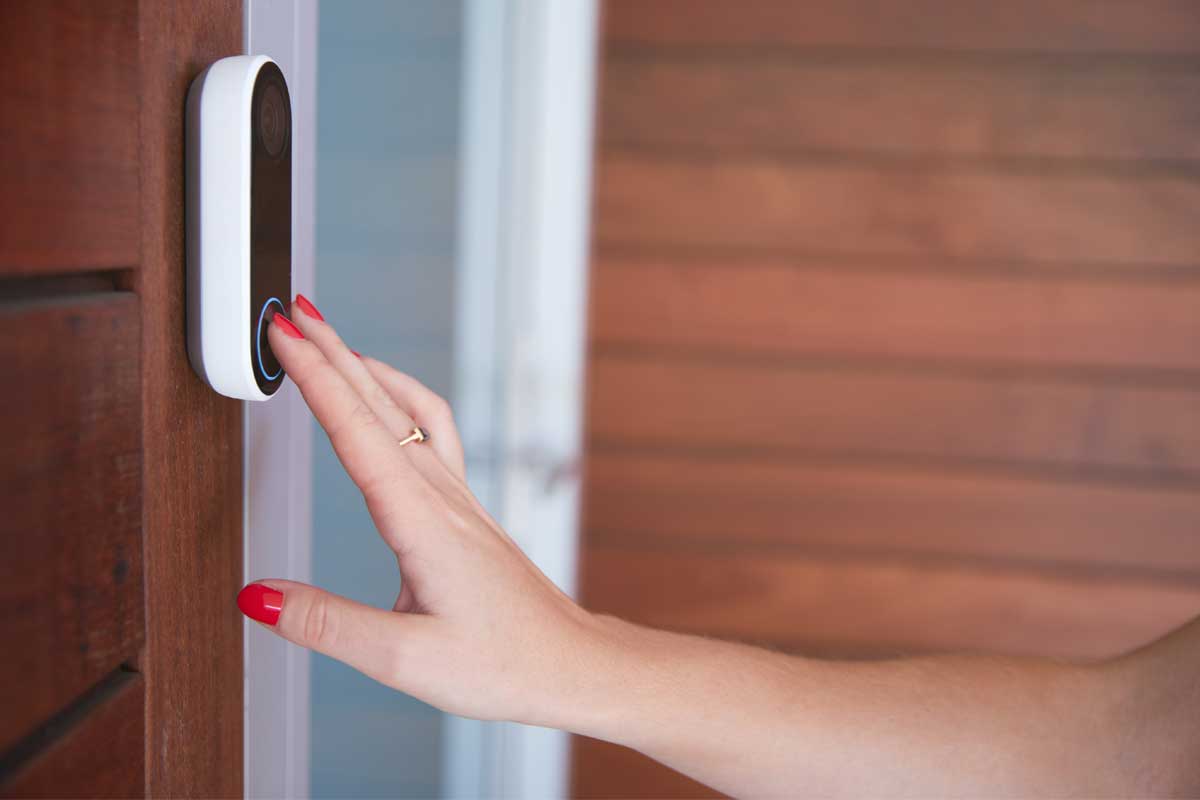 Video/Camera Doorbells
Camera doorbells have gained popularity in recent years because they are an affordable and discrete way of protecting the home, family, and delivered packages. This smart security device can be connected to a variety of smart home assistants and other devices to facilitate a robust home automated security system.
With a camera doorbell, homeowners can live with a greater sense of confidence in the security of their homes. Most video doorbells also serve a dual function in enabling homeowners to manage deliveries and guest arrivals without needing to be physically present at the door. This also helps owners be alerted of any unusual activity at their front door. In some cases, convey a direct message or trigger an alert, to deter intruders and package thieves, even when they are not at home. Video security camera doorbells must be directed only at the user's property and not towards neighbors to respect privacy.
Smart Locks
Smart locks are helping millions keep their houses secure. These keyless devices connect to the home Wi-Fi and can be operated via a smartphone or digital assistant. With a tap on a screen or a voice command, users can lock or unlock their homes with ease.
The best smart locks can be fully incorporated with other smart devices to ensure users can operate a seamless automated home system. Using secure, unique passwords, and up-to-date firmware will help minimize any risks while maintaining a smart lock.
Alarms
The smart alarm is another security device that is helping to make homes more secure and is easily controlled with a dedicated companion app on a smartphone, tablet, computer, or digital assistant.
Homeowners can conveniently arm and disarm smart alarm systems from anywhere and ensure that their home is secure from intruders at all times. These smart alarms are an example of how the Internet of Things (IoT) has continued to expand over the last few years, making home security management easier than ever.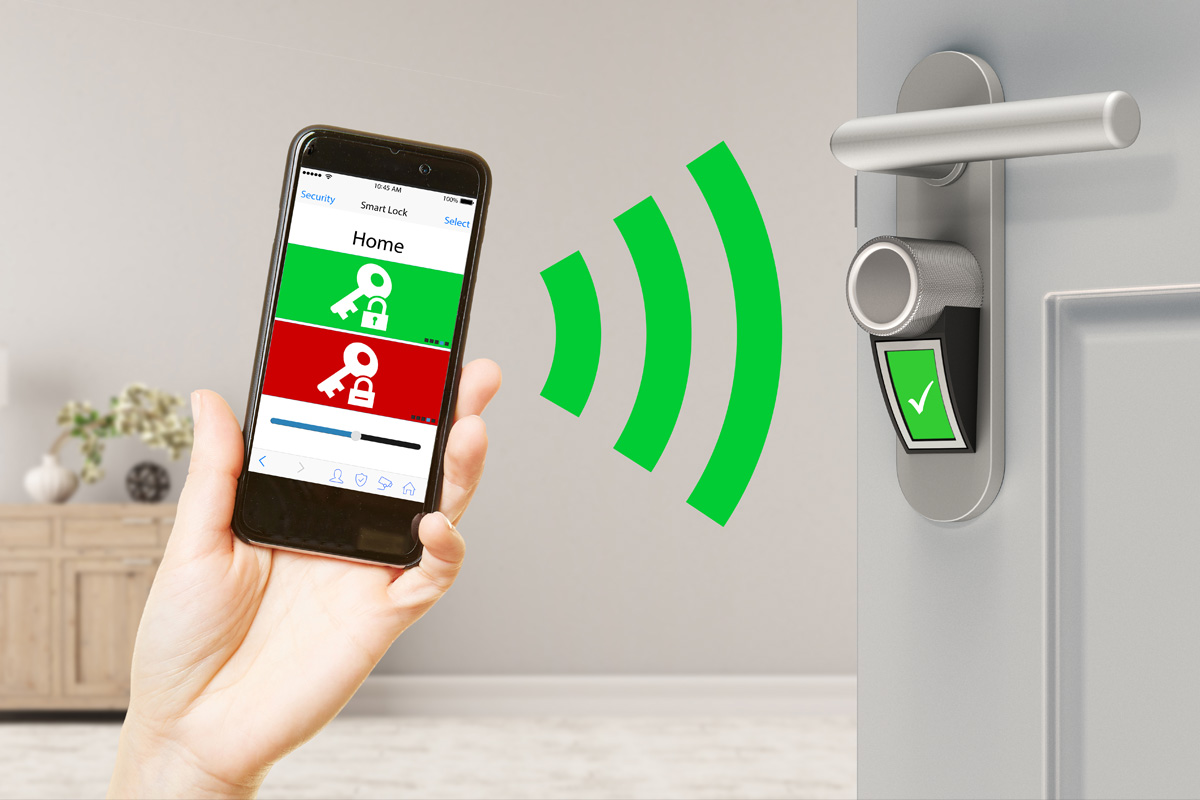 A Smarter Secure Front Door
Today's smart security devices are helping people live more carefree and connected lives. A host of devices like smart alarms, camera doorbells, and smart locks have evolved the way we protect our homes.
Smart security devices have made it so that we can discourage package thieves and intruders without any risks and without breaking the bank. Now more than ever, the homeowner can be empowered by a range of smart security devices that will keep their home, family and belongings as secure as possible.
How Ambiq Contributes
Ultra-low power SoCs from Ambiq® can support key technologies required by connected homes, such as Bluetooth Low Energy. Future generations will include additional multi-protocol communications such as Bluetooth® Mesh, ANT+, RF4CE, and Zigbee®.
Built on the patented  Subthreshold Power Optimized Technology (SPOT®)  platform, Ambiq's products reduce the total system power consumption on the order of nanoamps for all battery-powered endpoint devices. Quite simply, our solutions enable endpoint intelligence everywhere.