Thanks to rapid innovations, the world of wearable technology has exploded in recent years. More wearable devices than ever are available for purchase, including popular wearables such as the Fitbit® and the Garmin® Watch. However, with so many brands offerings comparable wearable devices, choosing the right one can be a painstaking process. There are features to compare and different prices to consider, as well as product reviews to check. We'll simplify the buying process so you can buy the ideal wearable for your needs with 8 essential factors for consideration.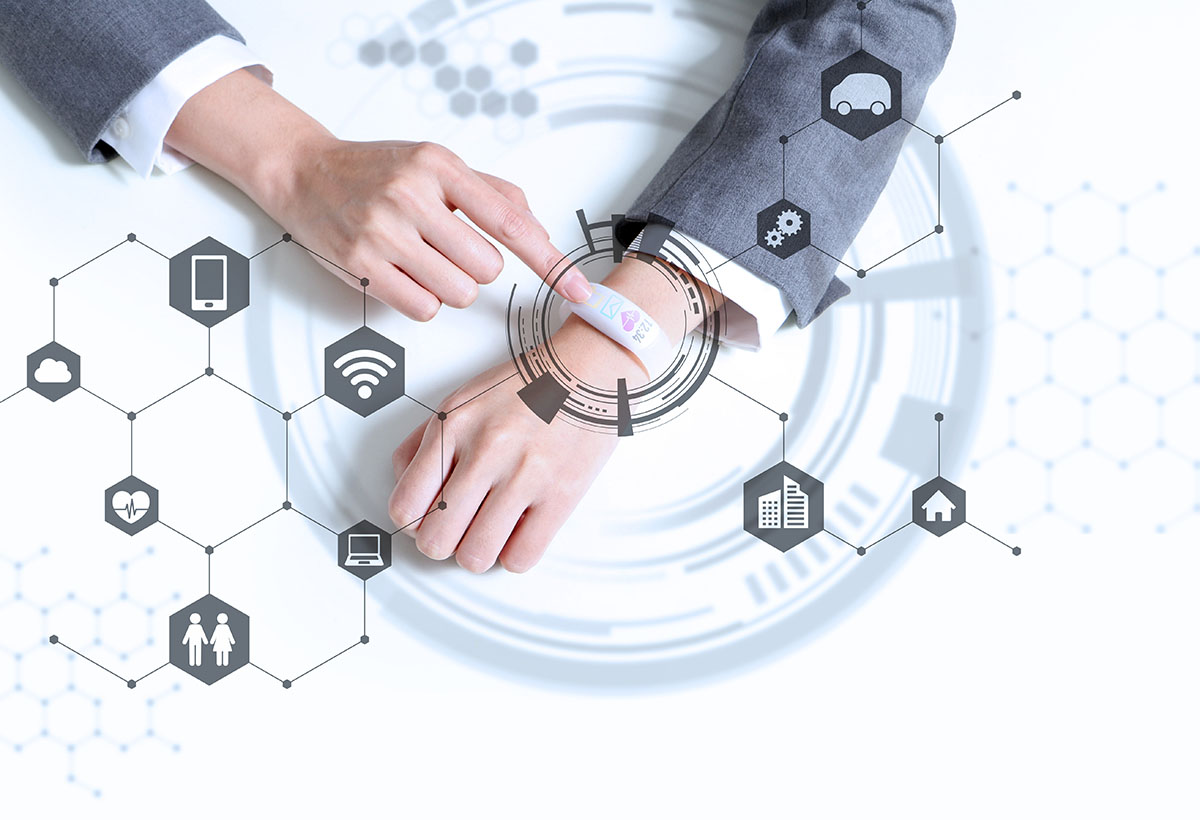 Factor 1 – Buying Purpose
Before you purchase a new smartwatch or sports bracelet, it's important to consider why you want it. Do you want an easier way to track your biometric data, such as your heart rate or stress level? Are you looking to develop better sleeping habits? Or maybe you'd like to measure your blood pressure on demand. Even if your goal is only to look stylish, knowing what qualities are non-negotiable will make it easier to narrow down the number of choices.
Factor 2 – Your Budget
With more companies offering smart wearables, there are more affordable and low-cost devices everywhere. The most affordable wearables are typically smart wristbands, such as the Xiaomi® Mi Smart Band 5 or the Huawei® Band 4 Pro. These devices monitor information such as your heart rate, general activity, and location. More robust and expensive options include the Garmin® Vivoactive 4, which offers more advanced capabilities such as stress-management tracking, and the Apple® Watch Series 6, which comes equipped with a blood oxygen saturation sensor.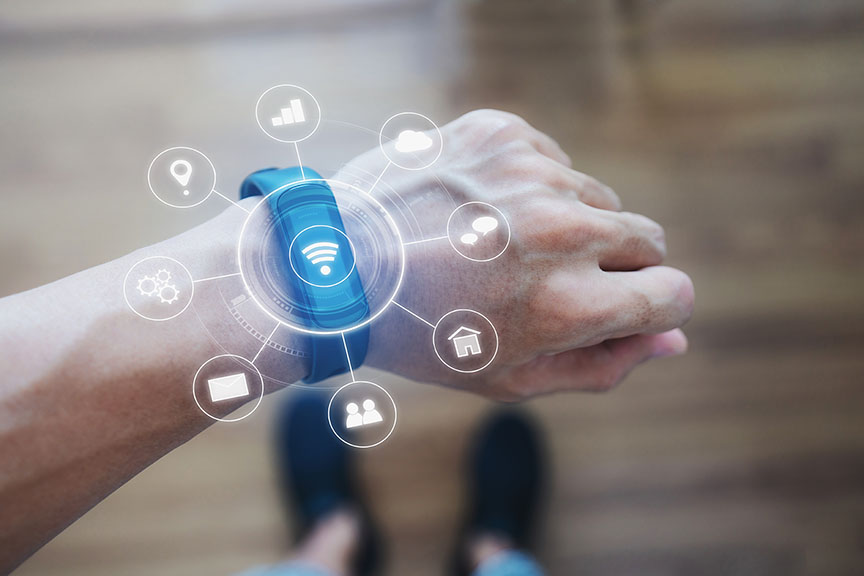 Factor 3 – Device Capabilities
Today, even the most basic smart wearable devices come with rudimentary activity and biometric tracking capabilities. However, other capabilities, such as heart rate tracking, movement sensing, GPS tracking, and blood pressure monitoring, are less universal. Some devices offer Wi-Fi® and Bluetooth® connectivity, while some only offer one or the other. In addition, some wearable devices are water-resistant, some are waterproof, and some are swim proof. Knowing which one is ideal for your activities and needs will ensure you choose one suited for your lifestyle.
Factor 4 – Device Battery Life
The battery life of a typical smart wearable device, such as a wrist-worn fitness tracker, can last from several days to several weeks on a single charge. Some wearables feature a battery life that last for months or longer, such as the Amazfit® Bip, which lasts for 45 days. Some devices, such as the Garmin Vivofit 4, offers an incredible 1-year battery life. It's expected that longer battery life comes with tradeoffs, as the Vivofit 4 sacrifices GPS and heart tracking for its extended battery life.
Factor 5 – User Experience
To accurately monitor your biometric data and physical activity, smart wearables need to stay in contact with your body. If a wearable device is uncomfortable to wear, the potential health benefits you can enjoy are undermined. Furthermore, if the wearable device's user interface is frustrating or unintuitive, you may want to stop using your device altogether. No company will tell you that their product is uncomfortable to use, so to find out this information, it's best to check out consumer reviews.
Factor 6 – Looks/Style
For many people, clunky wrist-worn devices are the image that comes to mind when they think about wearable technology. While many brands specialize in offering affordable devices that favor practicality over looks, some companies pay more attention to the "fashion" aspect of wearable technology. Today, wearable consumers have a greater choice than merely choosing the rubber band's color, and it's possible to find seamless tech devices that offer both health insights and fashionableness.
Factor 7 – Device Compatibility
Another essential factor to consider is if your new wearable will take the place of any existing devices you currently use. No matter how lightweight and convenient, owning another wearable is another device to carry and keep track of. Many fitness trackers and smartwatches can connect to your smartphone, and some wearables can take calls or send texts. Considering how your new wearable affects your existing ecosystem of devices results in better planning, making for a better buying decision.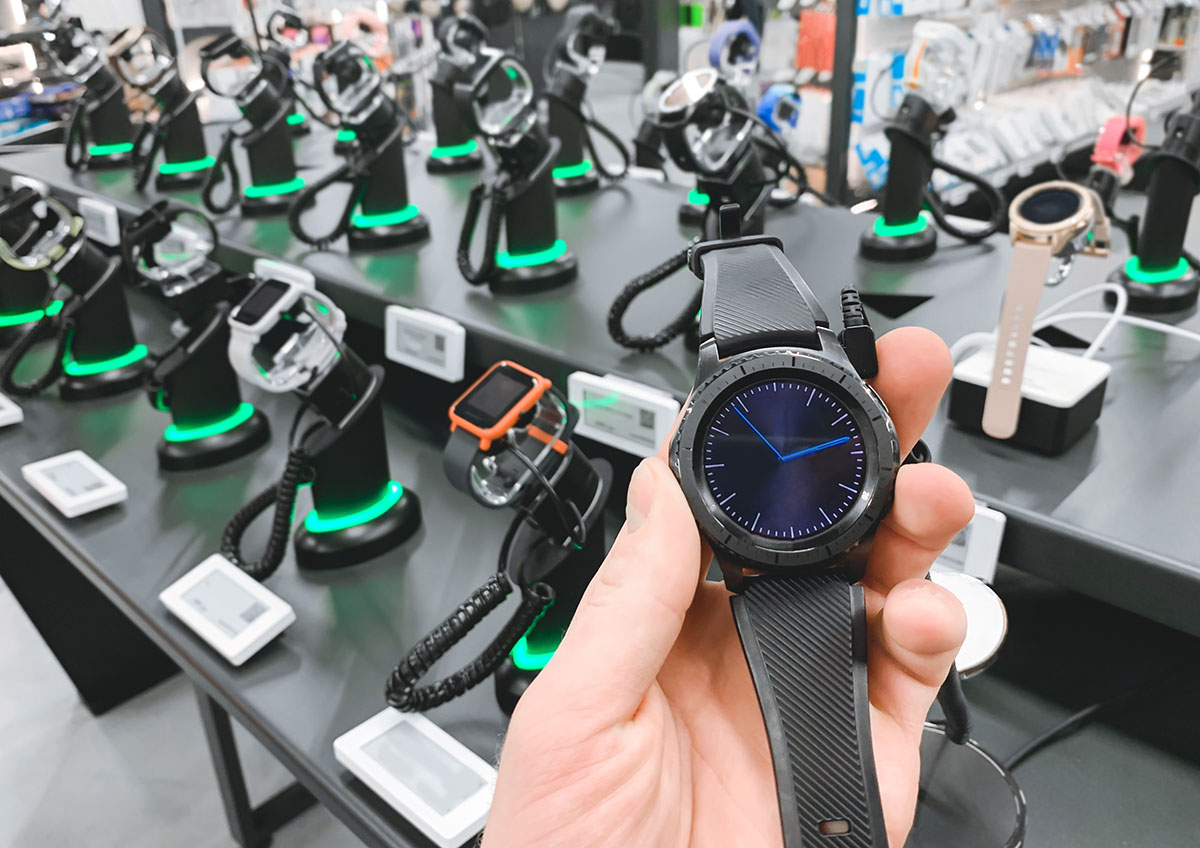 Factor 8 – Product Reviews
Before you make the final decision on any device, reading reviews can assure you about its reliability and effectiveness, as well as answer any last-minute questions you might have. Product reviews from tech experts are helpful to learn more about the product's capabilities and specifications, while consumer reviews can reveal any potential issues or annoyances with the user experience. Reviews are especially important to consider if you are buying from a less reputable or unknown brand, as the promised experience may be much different than what is delivered.
Conclusion
As more smart wearable devices become available on the market, the buying process will likely become more complicated for buyers doing their due diligence. With more features to compare and different brands to choose from, it may feel like you're going down a never-ending rabbit hole of products and features.
However, by factoring these 8 essential considerations into your buying process, you can streamline your decision-making process. As a result, you can confidently purchase the device that fits your unique needs, whether they be fitness related, stress-related, or sleep-related.
How Ambiq Contributes
For over a decade, Ambiq has been an industry leader in producing reliable and ultra-low-energy microcontrollers and microprocessors for smart wearable technology. Since wearable devices continuously collect biometric and activity data at the edge of the connected network, their processors must perform these tasks on a low electrical charge. Systems on Chips (SoCs) such as Ambiq's Apollo Series can enable wearables to last for weeks or even months on a single charge.
Built on our patented Subthreshold Power Optimized Technology (SPOT®) platform, Ambiq's ultra-low power SoCs extend the processing capability and battery life in smartwatches and advanced wearable accessories to enable on-demand and around-the-clock health monitoring. With an abundance of application processing power, manufacturers can create wearables with greater device capability and extended battery life. Check out Ambiq's modern solutions for more details.
Apr 21. 21