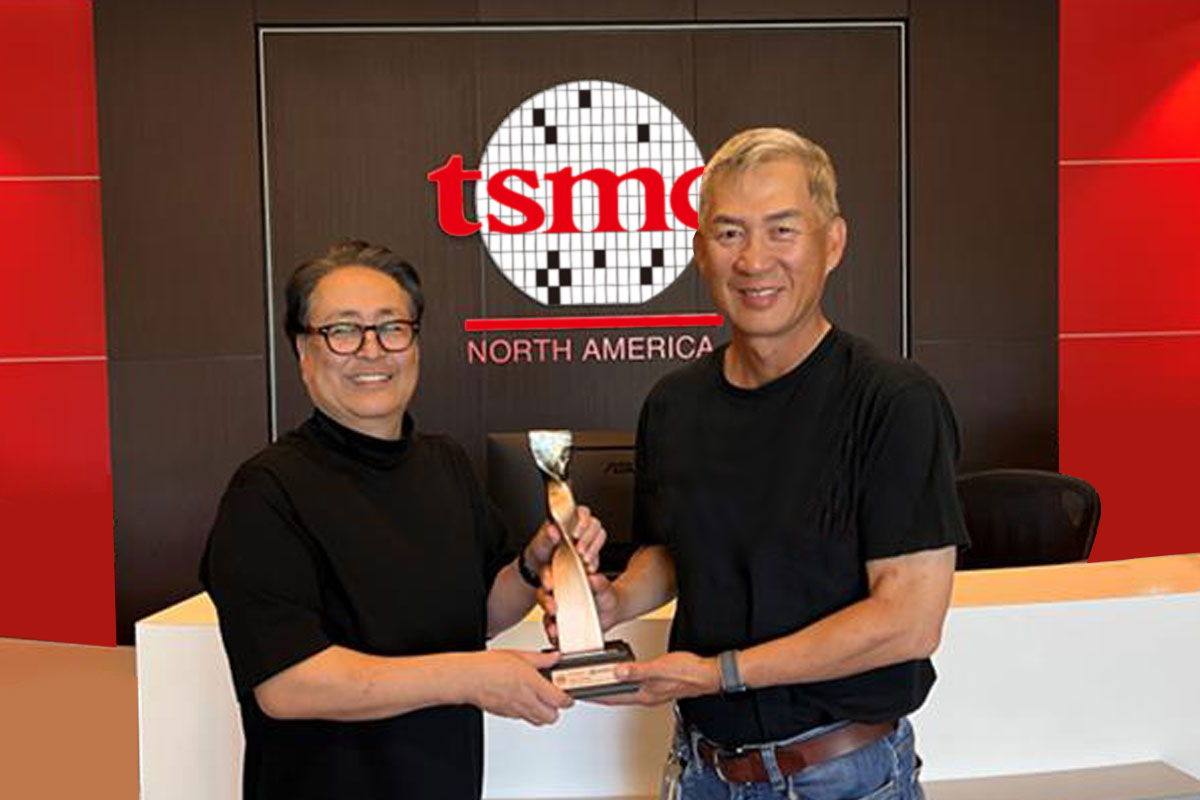 September 7, 2023, Austin, TX – Ambiq®, a leading developer of ultra-low-power semiconductor solutions that deliver a multifold increase in energy efficiency, was awarded the Demo of the Year Award by TSMC as a participant of the Innovation Zone at the 2023 TSMC North America Technology Symposium.  
Ambiq Wins the Demo of the Year Award at 2023 TSMC Technology Symposium  
During the April event, Ambiq showcased various product design wins using TSMC's 22nm technology in wearables, digital health, smart home, Industrial IoT, pet trackers, and retail segments, with industry-leading energy efficiency. Ambiq also featured two live demos emphasizing its leadership in enabling endpoint AI with its HeartKit™ for remote patient monitoring and its graphics display capabilities for a vivid user interface.
TSMC pioneered the pure-play semiconductor foundry business model when it was founded in 1987, helping startup companies accelerate their innovations by providing access to the industry's leading process technologies and manufacturing capacity. Since 2021, TSMC has expanded that mission with an Innovation Zone at its worldwide Technology Symposiums, highlighting how TSMC partners with startup companies to enable cutting-edge products from various applications, including high-performance computing, communication, automotive, IoT, and consumer segments.
"We're grateful to TSMC and our booth visitors for allowing us to share our energy-efficient technology and processor solutions with them," said Ambiq's CEO, Fumihide Esaka. "We're moving towards an exciting frontier of AI becoming more engrained with our daily lives. With that vision on the horizon, we will continue to develop innovative and first-of-its-kind ultra-low-powered solutions that keep innovation and sustainability in mind.  
For more information about the demos and design wins, visit https://contentportal.ambiq.com/events/tsmc-tech-symposium-2023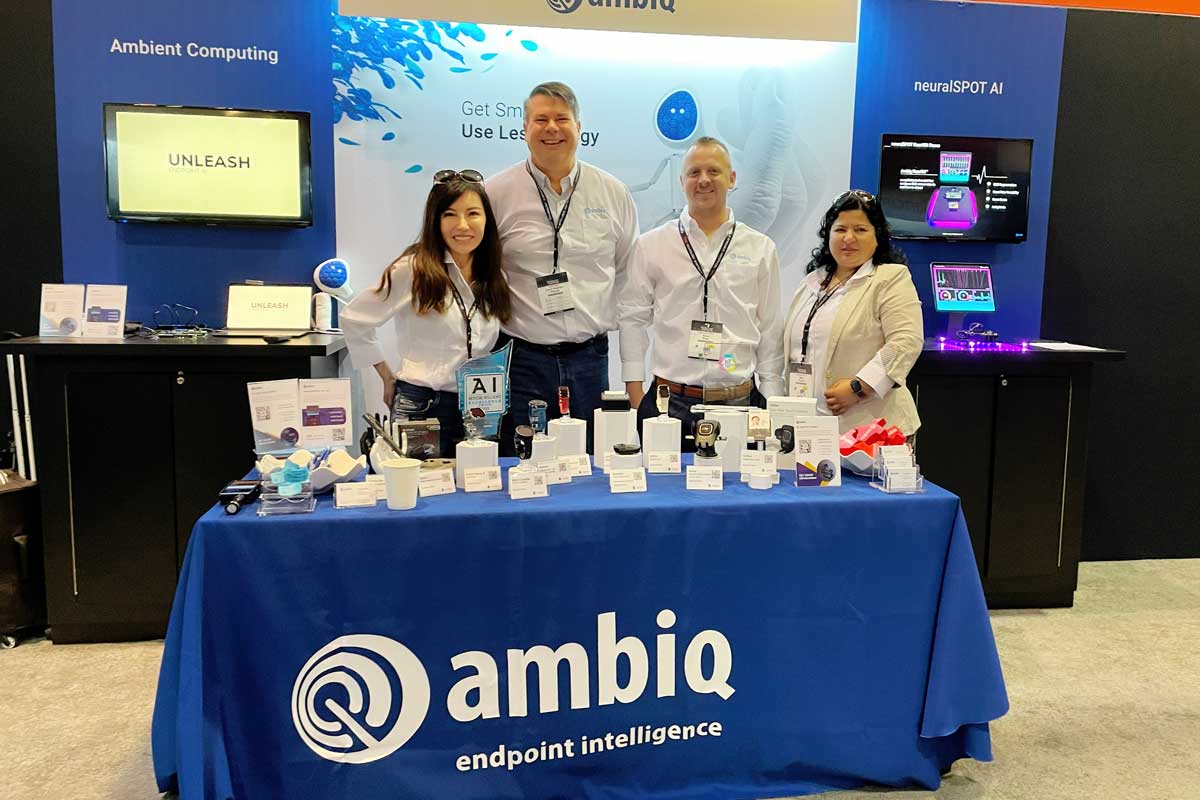 About Ambiq  
Ambiq's mission is to develop the lowest-power semiconductor solutions to enable intelligent devices everywhere by developing the lowest-power semiconductor solutions to drive a more energy-efficient, sustainable, and data-driven world. Ambiq has helped leading manufacturers worldwide develop products that last weeks on a single charge (rather than days), while delivering a maximum feature set in compact industrial designs. Ambiq's goal is to take Artificial Intelligence (AI) where it has never gone before in mobile and portable devices, using Ambiq's advanced ultra-low power system on chip (SoC) solutions. Ambiq has shipped more than 200 million units as of March 2023. For more information, visit www.ambiq.com. 
Contact
Charlene Wan
VP of Branding, Marketing, and Investor Relations
cwan@ambiq.com
+1.512.879.2850