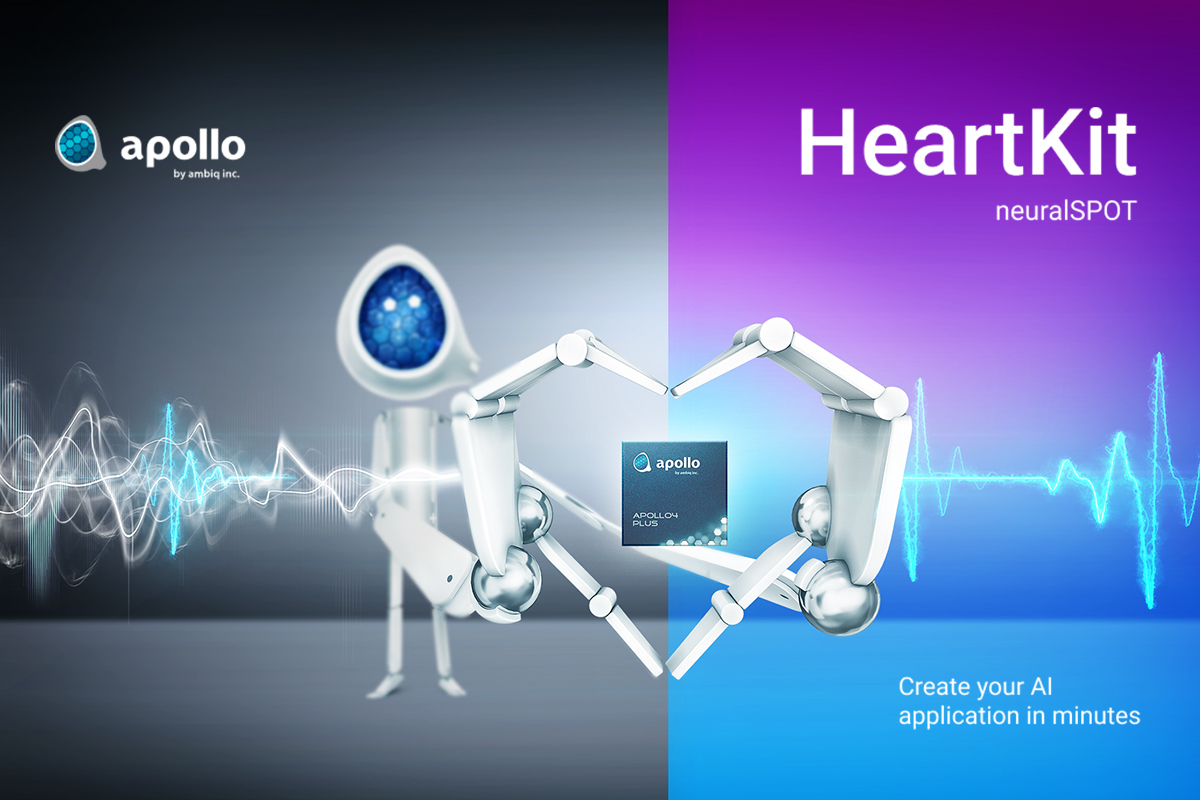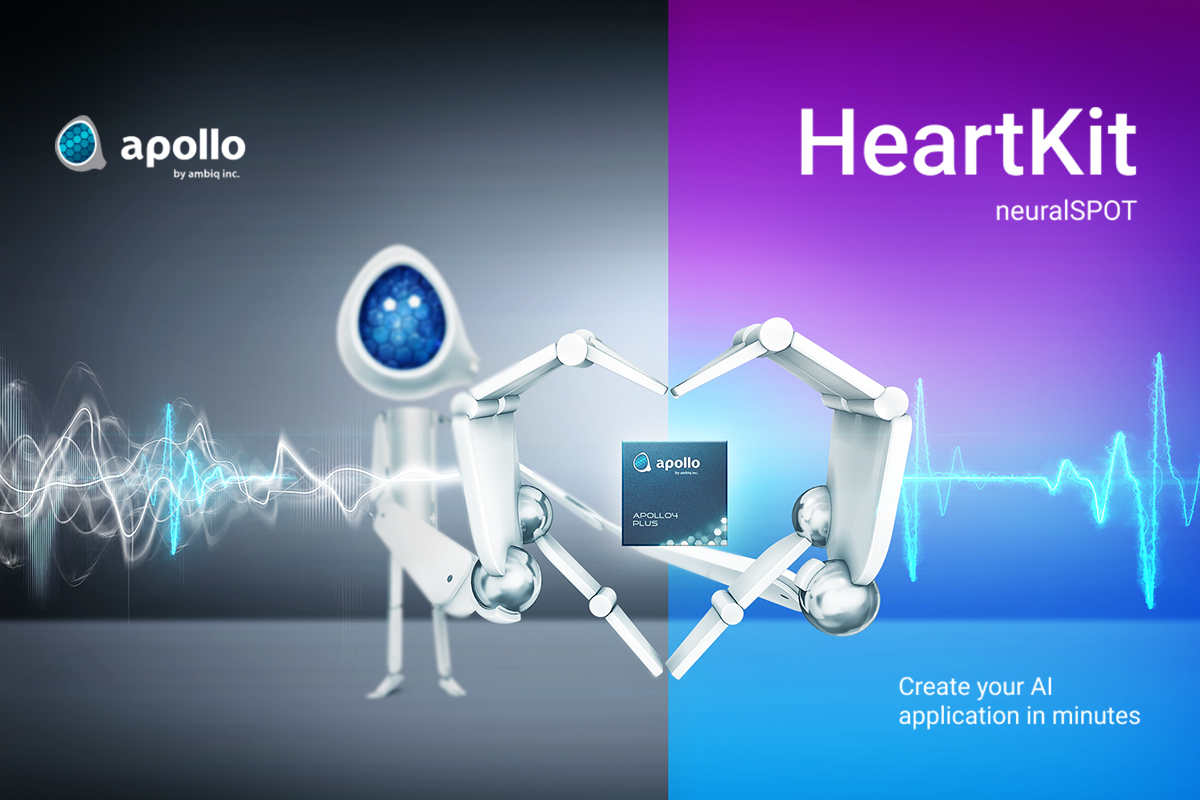 HeartKit™, Built on Ambiq's AI SDK, neuralSPOT®, Enables Efficient Real-Time Heart Monitoring Applications
Highlights
HeartKit is an optimized open-source AI model utilizing multi-head neural networks (MH-NNs), purpose-built to enable a variety of real-time heart-monitoring applications
Efficient, Extensible, and Explainable, the HeartKit includes training, testing, deployment, and software to help AI developers get started in minutes
Available now as a Technical Preview to download and start developing AI today
Austin, TX – Ambiq®, a leading developer of ultra-low-power semiconductor solutions that deliver a multifold increase in energy efficiency, introduces Ambiq HeartKit, its latest addition to neuralSPOT's Model Zoo. This highly optimized AI model enables running various real-time heart monitoring applications to help users and their healthcare providers quickly identify any irregular events to take necessary actions. As with all Ambiq Model Zoo components, HeartKit includes scripts and tools to help AI developers add real-time ECG monitoring capabilities to their health-tech applications.
Personalized health monitoring is becoming ubiquitous with the development of AI models, spanning clinical-grade remote patient monitoring to commercial-grade health and fitness applications. Most leading consumer products offer similar electrocardiograms (ECG) for common types of heart arrhythmia. Ambiq's HeartKit is a reference AI model that demonstrates analyzing 1-lead ECG data to enable a variety of heart applications, such as detecting heart arrhythmias and capturing heart rate variability metrics. Furthermore, by analyzing individual beats, the model can identify irregular beats, such as premature and ectopic beats originating in the atrium or ventricles.
"Ambiq's HeartKit may be the most comprehensive open-source TinyML™ implementation of AI-based heart monitoring for IoT endpoint devices," said Carlos Morales, the VP of AI at Ambiq. "The highly optimized AI model will help developers enable health-tech applications on Ambiq Apollo4 Plus SoC in a matter of minutes."
By leveraging a modern multi-head network architecture coupled with Ambiq's low-power SoC, the model is designed to be efficient, explainable, and extensible. While the pre-trained model is ready to use on Ambiq platforms, it also includes software to train, convert, and deploy customized models where needed. The HeartKit has been released under the permissive BSD-3 license for ease of deployment and development. Available now as a Technical Preview to download and start developing AI today.
About Ambiq 
Ambiq's mission is to develop the lowest-power semiconductor solutions to enable intelligent devices everywhere by developing the lowest-power semiconductor solutions to drive a more energy-efficient, sustainable, and data-driven world. Ambiq has helped leading manufacturers worldwide develop products that last weeks on a single charge (rather than days) while delivering a maximum feature set in compact industrial designs. Ambiq's goal is to take Artificial Intelligence (AI) where it has never gone before in mobile and portable devices, using Ambiq's advanced ultra-low power system on chip (SoC) solutions. Ambiq has shipped more than 200 million units as of March 2023. For more information, visit www.ambiq.com.
Contact
Charlene Wan
VP of Branding, Marketing and Investor Relations
cwan@ambiq.com
+1.512.879.2850
Read Article in: Japanese | Simplified Chinese | Traditional Chinese