Born and raised in Orlando, Florida, Daniel Lanzone – Ambiq's Director of Applications Engineering – graduated from The University of Central Florida and now calls Austin home. He's an accomplished engineering professional who enjoys hardware and software development, team collaboration, and customer support.
We recently posed the questions below to Dan in an effort to get to know him a bit better, and to better understand his role on the Ambiq team.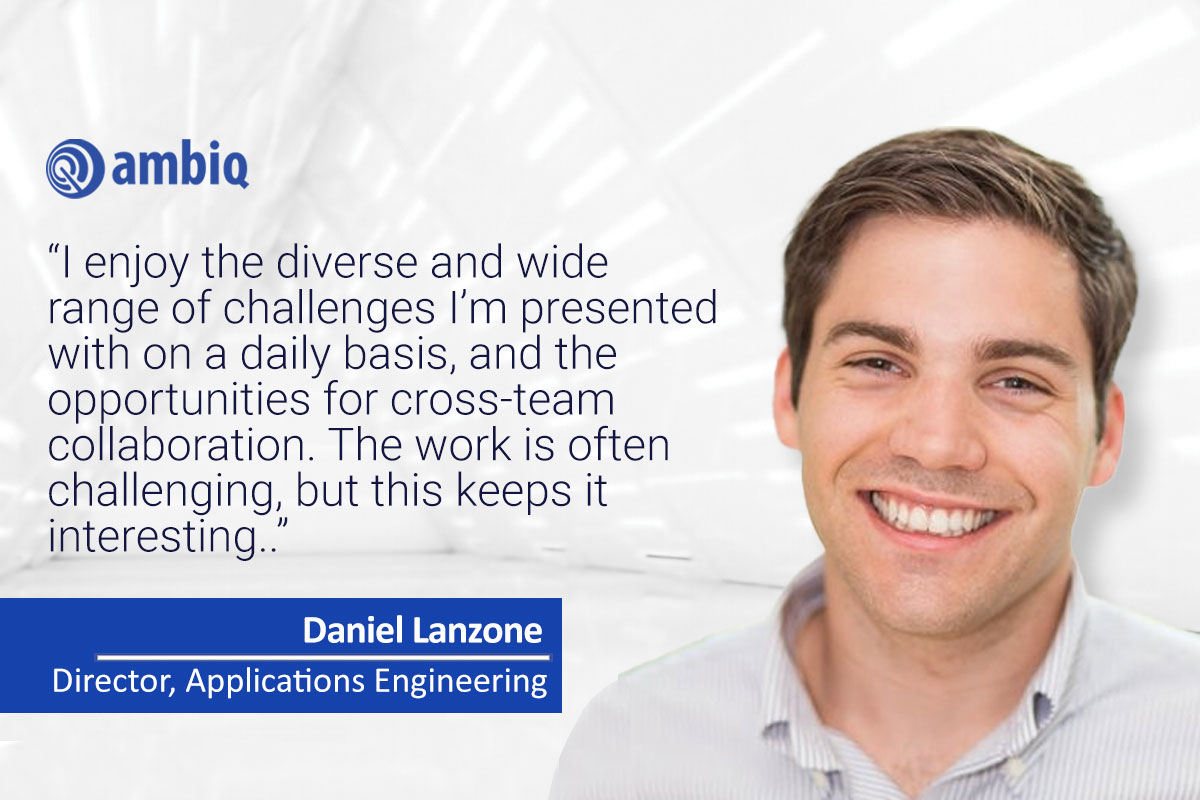 How long have you been with Ambiq?
Just about 3 1/2 years. I joined February 2020.
Tell us a bit about your work (what you do, with whom you work, what you find enjoyable, and what you find challenging?)
I lead the Applications Team, which consists of a number of team members of various disciplines, and a diverse set of responsibilities, including hardware development, software development, documentation, and customer support. We work with just about everybody in the company. I enjoy the diverse and wide range of challenges I'm presented with on a daily basis, and the opportunities for cross-team collaboration. The work is often challenging, but this keeps it interesting.
What is your favorite professional or personal achievement?
Building up the applications team from a team of two, roughly two years ago, to a team of 8.
Tell us about a few of your favorite things.
I love music, and play three instruments (piano, guitar, drums), have two amazing dogs (Cooper and Parson), and love to travel. Also, pizza.
Why did you join Ambiq?
For the diverse set of challenges, and to work with an amazing team. I had a relationship with Ambiq as a customer for years before joining the company, and always appreciated the strong technical support from the Ambiq team. It's great to be on the other side with those same team members who I worked with previously.
What recent project has made you most excited?
I have a few! The recent launches of Apollo4 Lite and Blue Lite – and the latest revision of Ambiqsuite, v4.4.0.
What do you love about Ambiq the most?
The people. The team at Ambiq is welcoming, knowledgeable, and collaborative, which creates a fun and exciting environment to be a part of.
What do you think makes Ambiq stand apart from our competitors?
Our technology and our customer service. Our technology speaks for itself, but our promise to provide an excellent customer experience is what sets us apart.
Why is Ambiq a great company to work for in general?
You get to work on cutting-edge technology with a team of excellent engineers. The work is fast-paced and interesting, and everybody is given the opportunity to contribute in a meaningful way.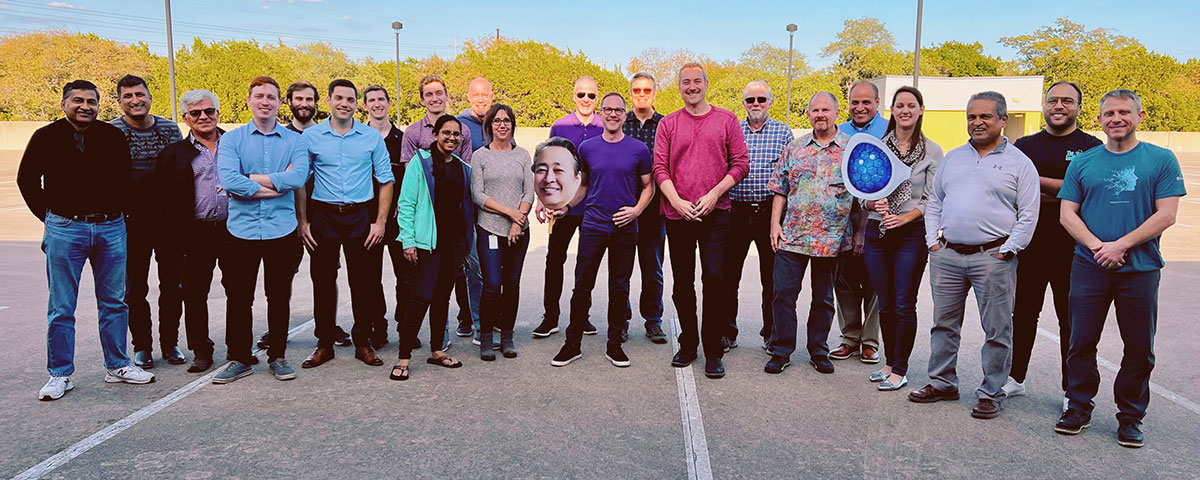 About "We Are Ambiq"
Ambiq is an innovative technology company with a culture where employees are encouraged to bring new ideas and challenge the norm. Employees are not only empowered to break new ground but are inspired to be creative and be themselves. We take workplace equality, diversity, and inclusion (EDI) seriously and embrace people from different cultures and ethnicities to help us innovate and grow.
Ambiq is the industry leader in ultra-low power semiconductor platforms and solutions for battery-powered IoT endpoint devices. From Austin to Shanghai, Shenzhen to Singapore, our global team members are shaping the future with their diverse ideas, talents, experiences, and backgrounds.
This is who we are.
Jul 19. 23