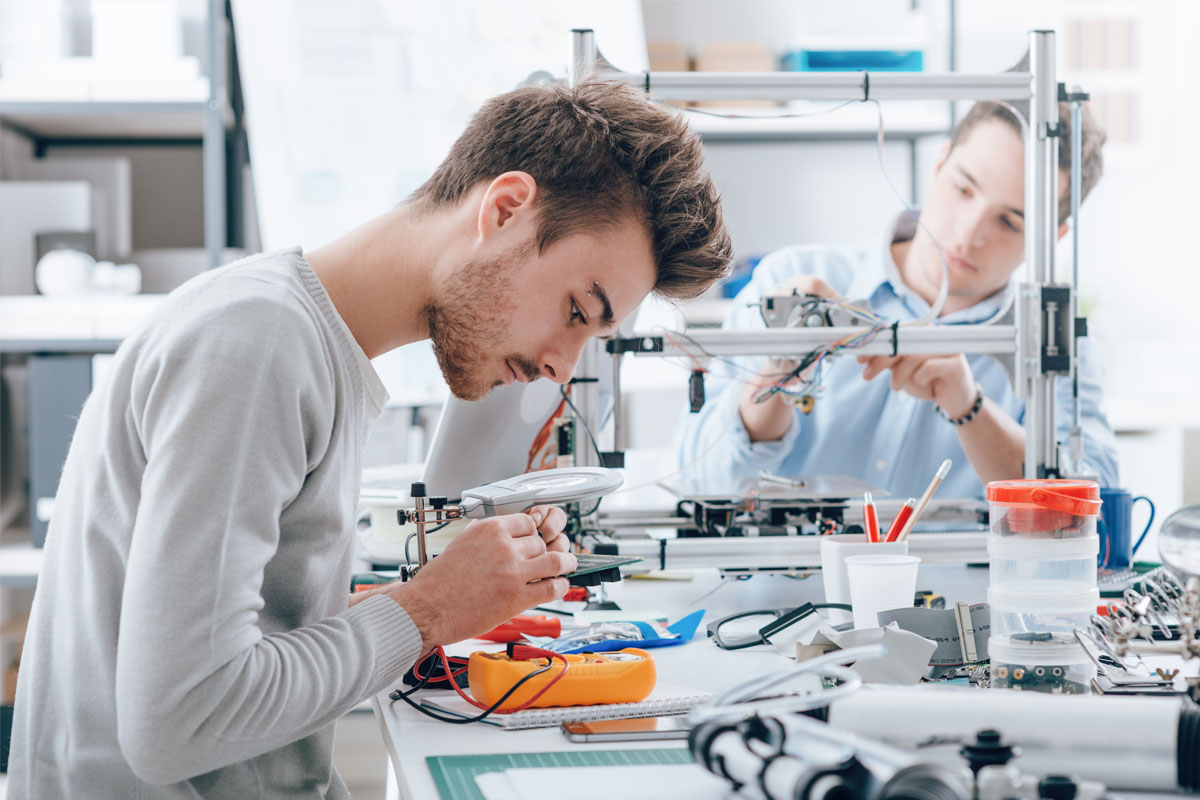 The tiny chips that power modern electronics, known as semiconductors, have supported great innovation that has touched virtually all areas and aspects of society. What was once impossible is often now possible.
Semiconductors allow virtual reality, voice command, augmented reality, fitness trackers, smart homes, smart buildings, IoT devices, battery-powered applications, and wearables to exist and function at a level previously impossible. They are vital for healthcare, computing, military systems, clean energy, transportation, artificial intelligence, endpoint intelligence, energy efficiency, and many other applications. The advancement of today's semiconductors allows more than 100 billion transistors on just one piece of silicon.
Current Semiconductor Job Outlook
Based on the current growth rate, U.S. companies need to increase their semiconductor workforce significantly if they want to keep up. However, employers are facing a shortage of workers with the required skills to fill these jobs. This is good news for those interested in a semiconductor career. The high demand means organizations will do what they can to attract and retain top talent by offering generous salaries, well-rounded benefits platforms, and employee perks.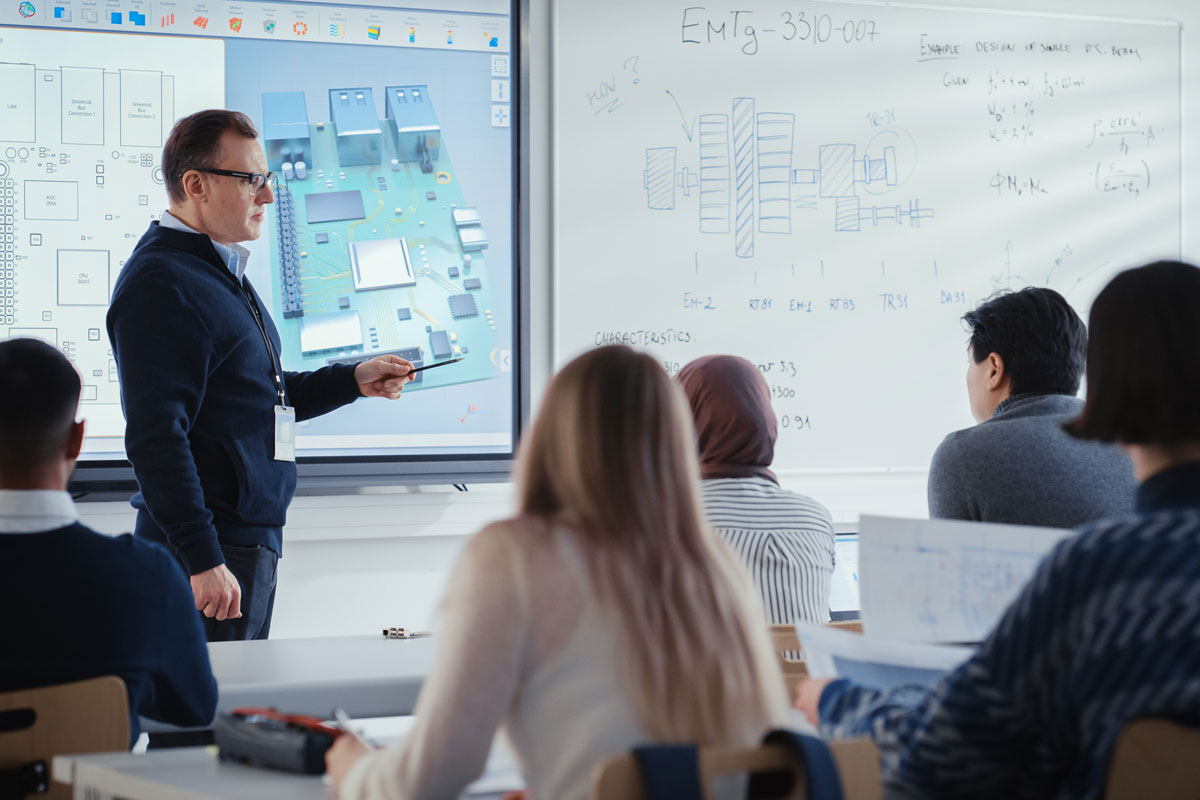 The Bureau of Labor Statistics (BLS) indicates that the annual mean wage for semiconductor architecture and engineering jobs is $101,270. Many service engineering and technician jobs pay in the $70,000 to $85,000 range, including:
Facility Maintenance Technician
Field Service Engineer
Technician Specialist
Preventive Maintenance (PM) Technician
Entry-level Technician
Additional job titles you'll find in the semiconductor field include:
Integration engineer
Test Technician
Survivability Engineer
Operator Technician
According to Orion Talent, as of June 2022, there were more than 90,000 job openings in the U.S. in the semiconductor field. Some regions that show some of the higher levels of semiconductor growth include:
Upstate New York
Silicon Valley
Silicon Forest
Austin, TX
Chandler, AZ
How To Land a Job in the Semiconductor Industry
To get a job in the semiconductor industry, you'll need to first get clear on your career goals and determine whether this is the career choice for you. Are you truly interested in the type of work you'd be assigned? Are you willing to put in the necessary time required for training and education?
Once you're clear that this is the industry for you, here are some considerations to help you enter the semiconductor market.
1. Get a college degree.
Many semiconductor jobs require a candidate to have a bachelor's degree in applied physics, materials science, electrical engineering, software engineering, or computer science. Information technology, chemical engineering, and materials science might also be suitable degrees, depending on the position you pursue. Some advanced roles also require a master's degree. On the other hand, jobs like manufacturing technicians will likely only require an associate degree or high school diploma.
When selecting a college, research a handful to determine which programs offer the best track for you. Considerations include reviews, degree requirements, career support, internship opportunities, accreditation, and college program rankings.
2. Seek out certifications and opportunities to enhance skills.
Other ways to consider that will improve and add to your skill set, which in turn enhance your chances of landing a job, such as:
Checking out free and low-cost courses on sites like Coursera and Udemy to advance your semiconductor skillset.
Seeking a certificate, like the Certificate in Semiconductor Processing offered through Arizona State University. Other colleges that offer this type of certificate can be found at Graduate Certificate.
Applying for a semiconductor internship job to gain hands-on experience and knowledge.
3. Utilize industry-specific job boards.
You can research semiconductor jobs on popular sites like Indeed, LinkedIn, and Monster. Some job boards are dedicated to semiconductor jobs, which can help you focus your search. Two industry-specific sites include:
4. Join professional organizations.
There are professional organizations where you can meet and connect with others in the same industry. For example, the Semiconductor Industry Association (SIA) is a great resource for industry news, job trends, research, data, and additional insights related to the semiconductor industry.
5. Prepare your marketing materials.
Once you've done your research and feel you have the education and skills required to apply, you want to ensure your resume and cover letter are current. You also want to update both for each job you apply for versus simply submitting the same resume and cover letter for each job. There are many free and low-cost resources online that can assist you in crafting your resume and cover letter and editing and proofing it.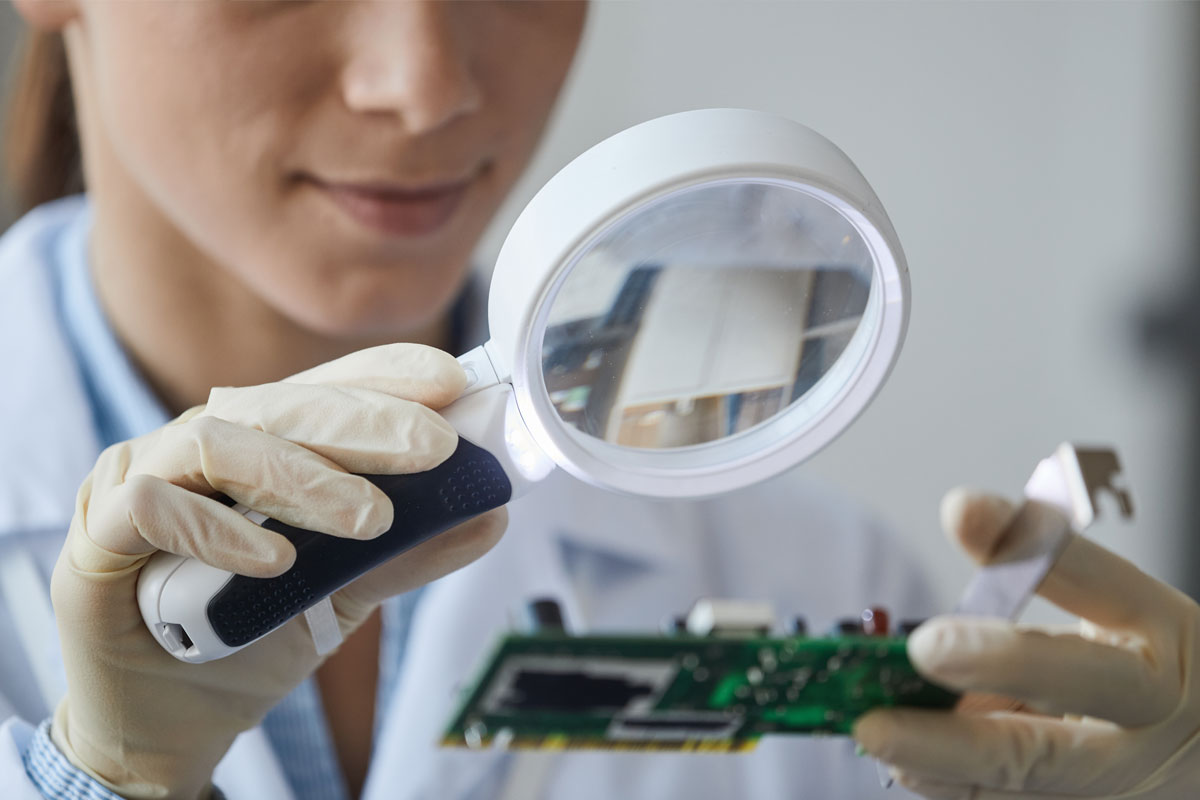 How Ambiq Contributes
You now have some insights into the steps to enter the semiconductor industry to forge a fruitful career. At Ambiq®, we also offer extensive information and insight on our website, including our blog and online career center, and we're here to help in any way we can. 
In fact, Ambiq is the industry leader in ultra-low power semiconductor platforms and solutions for battery-powered IoT endpoint devices. Our team members are shaping the future with their diverse ideas, talents, experiences, and backgrounds.
To us, our employees are much more than numbers and faces. From locations around the globe, our team is comprised of pioneers, innovators, dreamers, and disruptors. Quite simply, we're making the impossible, possible.
Apr 12. 23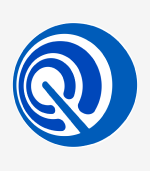 Written by
Ambiq Editorial Team