Connecting and engaging people in isolation is no easy feat. Long before COVID, we have found ourselves, at one point or other, being idle and bored—whether that's waiting at the airport, queueing to get something, someone, or get somewhere. What was previously a tolerable time to contemplate, reflect, or relax, became a cause for anxiety and stress when the COVID-19 pandemic virtually impacted all aspects of our lives. The associated lockdown restrictions that followed eventually affected how we work, socialize, shop and study.
When movie theaters, sports, plays, and other forms of outdoor entertainment became inaccessible, people turned to streaming movies and playing video games as a form of entertainment. According to SuperData, 1 in 4 (27%) U.S residents used video games as a way to stay in touch with each other in 2020.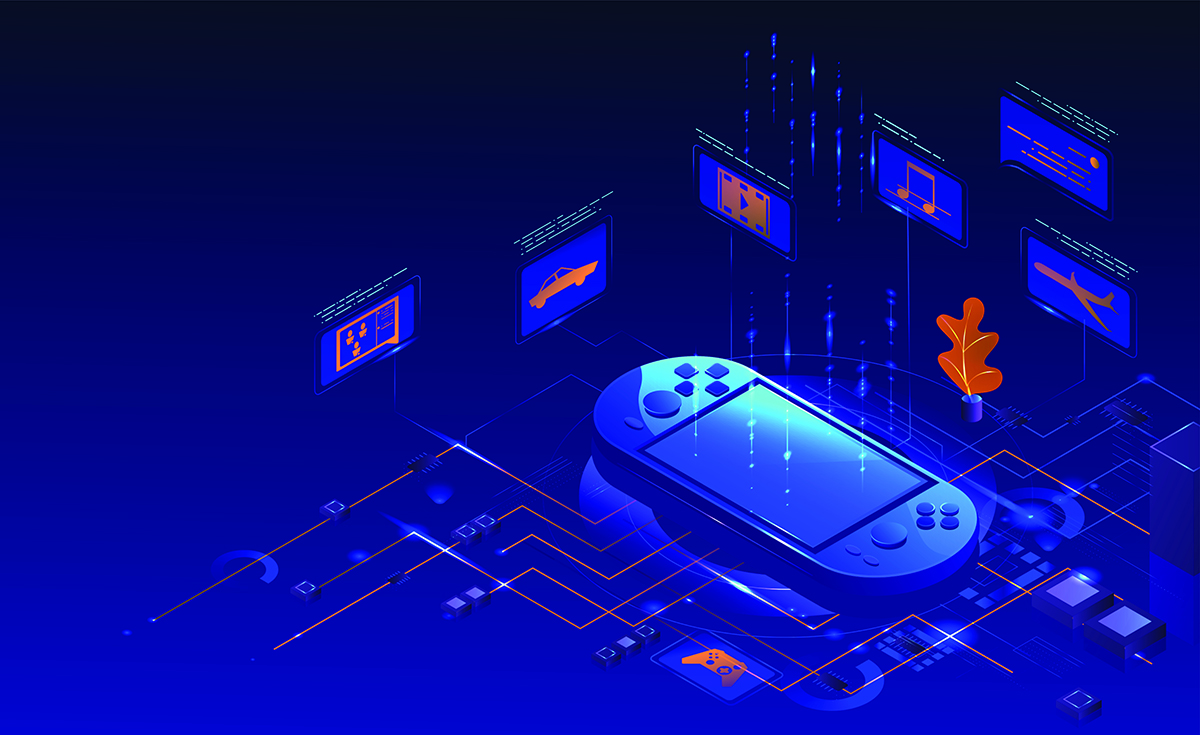 Thanks to technological innovations in battery-powered handheld gaming consoles, people are able to reduce anxieties during self-confinement. In this article, we will discuss what and how some of the advancements in handheld gaming technology are enabling people to stay connected and engaged during isolation.
Form Factor: Promoting Versatility and Portability
One of the most significant innovative developments in handheld gaming is the form factor that promotes versatility and portability. The Nintendo Switch took the lead in this category by allowing the consumer to use it as a hybrid console—meaning it can be used as a plugged-in home console or as a battery-powered portable device. In addition, the two detachable Joy-Con controllers that come with the unit can be both used for single play or detached and used individually by two players. Other companies, such as Valve, a digital video game distributor, followed suit by working on a prototype portable hardware device similar to the Nintendo Switch, which allows users to move away from their gaming rigs and play video games on the go. Much like the Nintendo Switch, Alienware's UFO and Lenovo's LaVie Mini PC also come with detachable gamepads.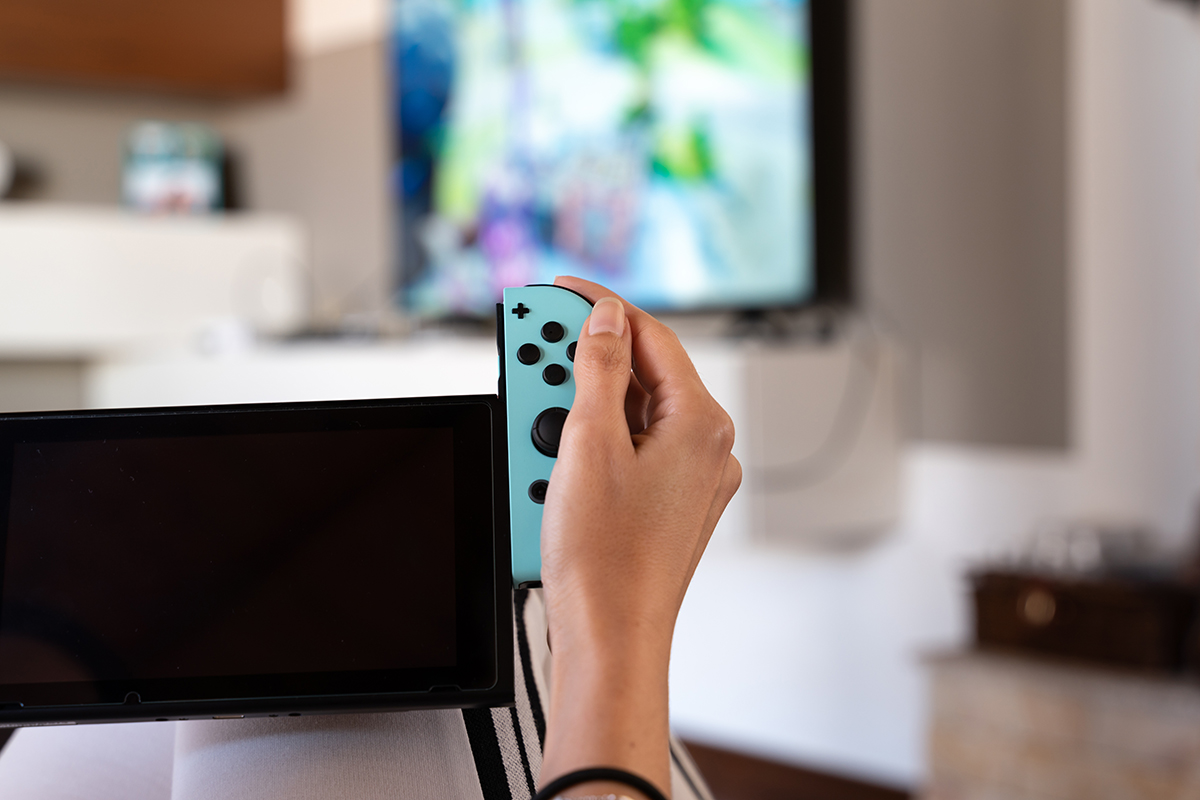 Since the pandemic, people have played more games on battery-powered portable consoles than video games on desktop computers due to decreased motivation to play computer games after working from home on a computer for eight hours each day.
Enabling More Engaging Gaming Content
As the hardware for handheld gaming consoles evolved, and so has the gaming content. Before, gaming content was limited to simple puzzles that can be solved with a few clicks of a button. With the advancements in hardware, gaming content is now much more engaging, immersive, and can now be up to more than ten players when playing online.
As the pandemic shutdown outdoor activities and entertainment, people have spent significantly more time playing video games with one another online. Games like Animal Crossing: New Horizons enabled players to visit each other's islands, attend events, and even give and/or receive gifts. Thanks to modern handheld gaming consoles, gamers are now able to play sports or fight together in an epic battle in the safety of their homes.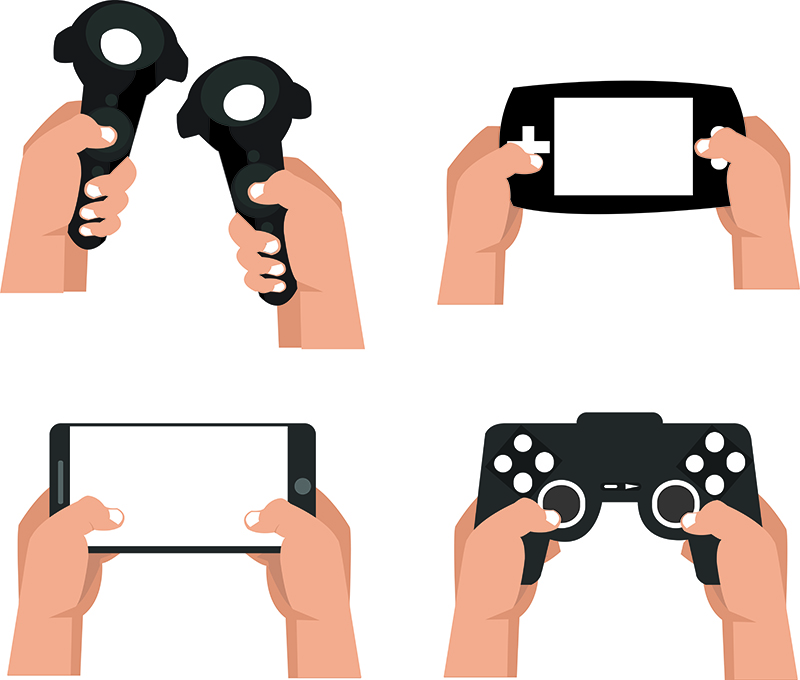 Interactive Gaming Experience
Today's interactive gaming experience would not have been possible without the advancements in handheld gaming consoles, especially when it comes to wireless gaming controllers. At the minimum, wireless gaming controllers now have sensors that enable gamers to replicate movements in sports such as tennis, boxing, bowling, and so forth. With Bluetooth technology, gamers can also either use a single wireless controller with both hands or have two separate wireless devices on each hand, depending on the game at play. These features alone not only enable gamers to play games that are interactive, but also allow them to be engaged and become more physically fit.
The Challenge
Modern handheld gaming consoles can indeed connect and engage people in isolation. Playing video games helps provide positive effects on players by providing cognitive stimulation and opportunities to socialize and reduce anxiety and stress. As gaming content and new features in modern handheld gaming consoles develop, the demand for longer battery life also increases to allow longer gameplay.
Besides, who wants to be disconnected during an epic gameplay due to low battery?
How Ambiq is Contributing
Ambiq enables a more immersive gaming experience by extending the processing capability and longer battery life in gaming devices and advanced wearable accessories. With its patented Subthreshold Optimized Technology (SPOT®) platform, Ambiq's Apollo3 Blue SoC is helping enable the battery-free Game Boy to play Tetris®. The Apollo3 Blue SoC sets a new standard in energy efficiency for battery-powered devices. See Ambiq's innovative solutions to see how we can help deliver the immersive experiences of tomorrow.
Aug 04. 21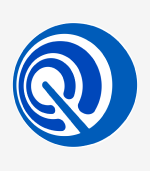 Written by
Ambiq Editorial Team