Xiaomi and Ambiq Collaborate to Create New Redmi Watch 3
April 26, 2023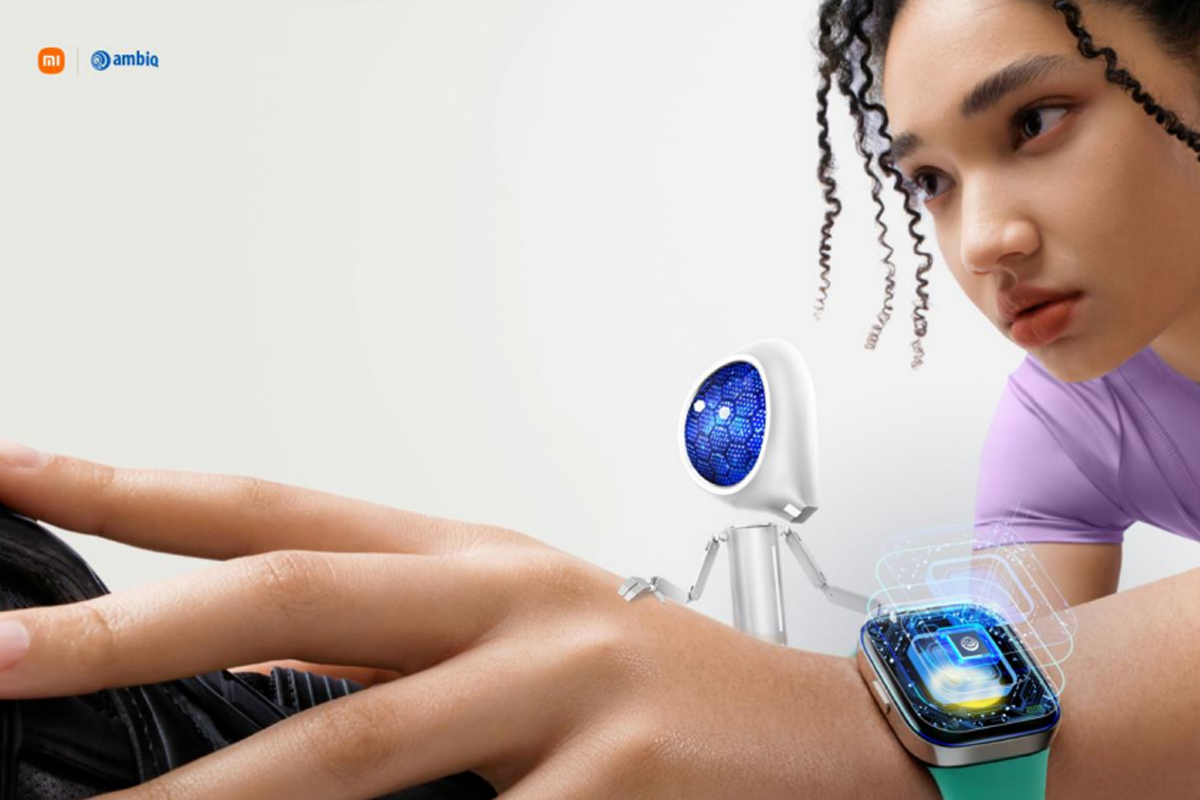 Austin, TX – Xiaomi, one of the world's leading consumer electronics and smart manufacturing companies, and Ambiq®, a recognized technology leader in ultra-low power system on chips (SoCs), and real-time clocks (RTCs), are pleased to announce the collaborative global launch of Redmi Watch 3.
The smartwatch offers Bluetooth® phone capability, supports five major satellite positioning systems, and can operate for up to 12 days on a single charge. The Watch 3 also boasts an impressive 1.75 AMOLED display, and includes a geomagnetic sensor, accelerometer, gyroscope, blood oxygen sensor, a heart rate sensor, activity and sleep tracking, more than 120 sports modes, and 24-hour security protection.
Delivering energy efficiency, a premium user experience, robust security, and a commitment to a "Mobile Internet," the new Xiaomi smartwatch is powered by Ambiq's Apollo4 Plus SoC. With a built-in graphics processing unit (GPU) and a high-performing display driver, Apollo4 Plus delivers stunning user interface (UI) effects, blazing processing capability, audio solutions, and a superb user experience – all in a safer, more secure environment.
The Apollo4 Plus is the 4th generation system processor solution built upon Ambiq's proprietary Subthreshold Power-Optimized Technology (SPOT®) platform, enabling new features while reducing devices' overall system power consumption to extend their battery life.
"The future of IoT requires intelligent devices to be connected 24/7," said Fumihide Esaka, Chairman and CEO at Ambiq. "The Redmi Watch 3, powered with Ambiq's Apollo4, demonstrates that smart devices no longer have to compromise performance for power constraints."
The Redmi Watch 3 is now available for purchase. For more information, visit the Ambiq website.
About Xiaomi
Xiaomi Corporation ("Xiaomi") was founded in April 2010 and listed on the Main Board of the Hong Kong Stock Exchange on July 9, 2018. Xiaomi is a consumer electronics and smart manufacturing company with smartphones and smart hardware connected by an IoT platform at its core. Embracing its vision of "Make friends with users and be the coolest company in the users' hearts," Xiaomi relentlessly builds amazing products with honest prices to let everyone in the world enjoy a better life through innovative technology. For more information about Xiaomi, please visit www.mi.com/global/discover/newsroom.
About Ambiq
Ambiq's mission is to develop the lowest-power semiconductor solutions that enable intelligent devices everywhere to drive a healthier, cleaner, and more productive world.
Ambiq has helped leading manufacturers worldwide develop products that last weeks on a single charge (rather than days), while delivering a maximum feature set in compact industrial designs. Ambiq's goal is to take Artificial Intelligence (AI) where it has never gone before in mobile and portable devices, using Ambiq's advanced ultra-low power system on chip (SoC) solutions. Ambiq has shipped more than 200 million units as of March 2023. For more information, visit www.ambiq.com.
Contact
Charlene Wan
VP of Branding, Marketing and Investor Relations
cwan@ambiq.com
+1.512.879.2850