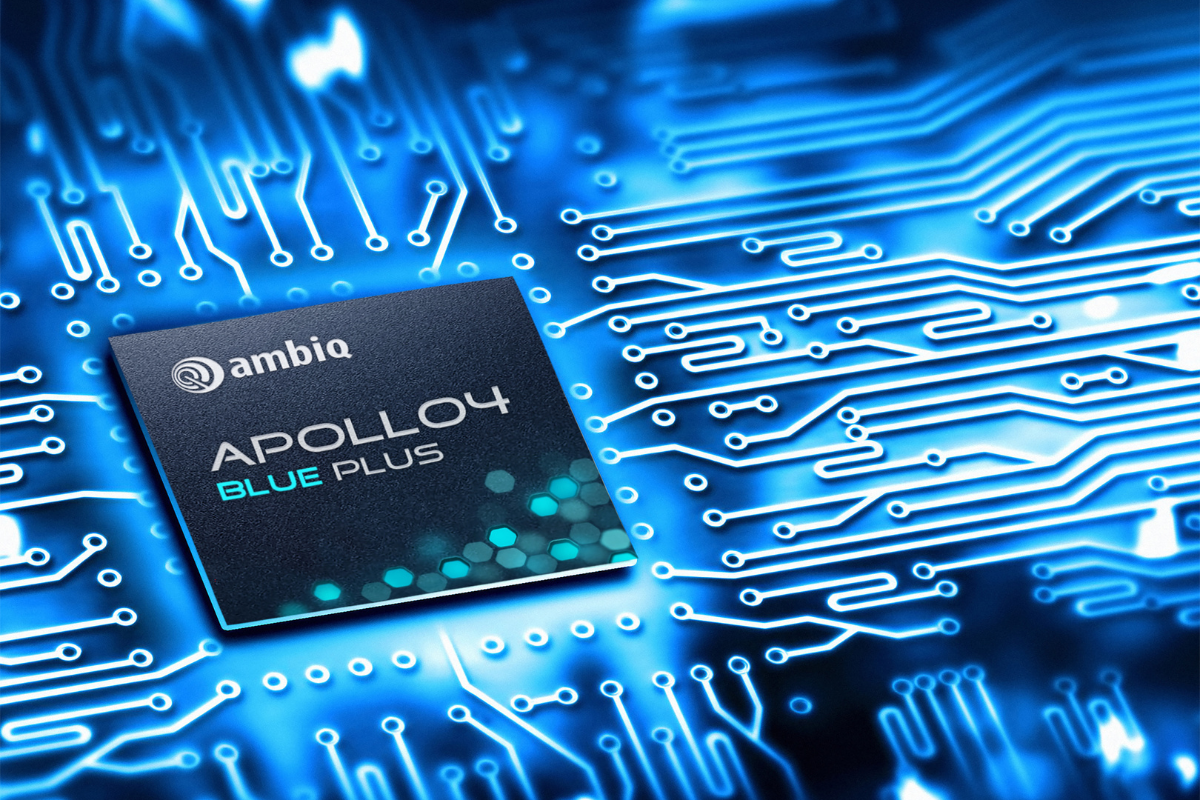 THIEF RIVER FALLS, Minnesota, USA – DigiKey, a leading global commerce distributor offering the largest selection of technical components and automation products in stock for immediate shipment, today announced that it has partnered with Ambiq to distribute their ultra-low power semiconductors globally.
Through the new partnership, DigiKey is now stocking Ambiq's Apollo4 Blue Plus. With one of the lowest dynamic powers for microcontrollers currently on the market, the new SoC allows designers of next-generation wearables and battery-operated smart devices to accelerate their innovation.
"DigiKey is pleased to add Ambiq to our core supplier line card," said David Stein, vice president, semiconductors at DigiKey. "As a leader in low-power SoC solutions, Ambiq has raised the bar with their new MCU & SoC, and we're excited to support designers, engineers and builders globally as they work with these innovative solutions to accelerate progress."
The Apollo4 Blue Plus is a 4th generation system processor solution built upon Ambiq's proprietary Subthreshold Power-Optimized Technology (SPOT®) platform. The device's complete hardware and software solution enables current and future battery-powered endpoint devices to achieve a higher level of intelligence without sacrificing battery life.
The Apollo4 Blue Plus with Bluetooth Low Energy has more than enough compute and storage to handle complex AI algorithms and neural networks, always-on voice recognition, and display capability for smooth graphics.
"Ambiq shares the same value of meeting and exceeding customer's expectations with DigiKey," said Mike Kenyon, vice president of sales and business development at Ambiq. "We're excited to partner with DigiKey to offer our portfolio of ultra-low power, AI-enabled semiconductor solutions to help ease the customer's search for the best electronic components in one place."
For more information about Ambiq and to order from their product portfolio, please visit the DigiKey website.
About DigiKey
DigiKey, headquartered in Thief River Falls, Minn., USA, is recognized as the global leader and continuous innovator in the cutting-edge commerce distribution of electronic components and automation products worldwide. We get technical by providing more than 17.2 million components from over 2,800 quality name-brand manufacturers with an industry-leading breadth and depth of product in stock and available for immediate shipment. DigiKey also supports engineers, designers, builders and procurement professionals with a wealth of digital solutions, frictionless interactions and tools to make their jobs more efficient. Additional information can be found at digikey.com and on Facebook, Twitter, YouTube, Instagram and LinkedIn.
Editorial Contact
Megan Derkey
Bellmont Partners
+1 612-255-1115
digikey@bellmontpartners.com
About Ambiq 
Ambiq's mission is to develop the lowest-power semiconductor solutions to enable intelligent devices everywhere by developing the lowest-power semiconductor solutions to drive a more energy-efficient, sustainable, and data-driven world. Ambiq has helped leading manufacturers worldwide develop products that last weeks on a single charge (rather than days), while delivering a maximum feature set in compact industrial designs. Ambiq's goal is to take Artificial Intelligence (AI) where it has never gone before in mobile and portable devices, using Ambiq's advanced ultra-low power system on chip (SoC) solutions. Ambiq has shipped more than 230 million units as of October 2023. For more information, visit www.ambiq.com.
Contact
Charlene Wan
VP of Branding, Marketing and Investor Relations
cwan@ambiq.com
+1.512.879.2850
Read Article in: Japanese | Simplified Chinese | Traditional Chinese