Ambiq's Charlene Wan Named Woman of the Year in BIG Awards for Business
November 29, 2022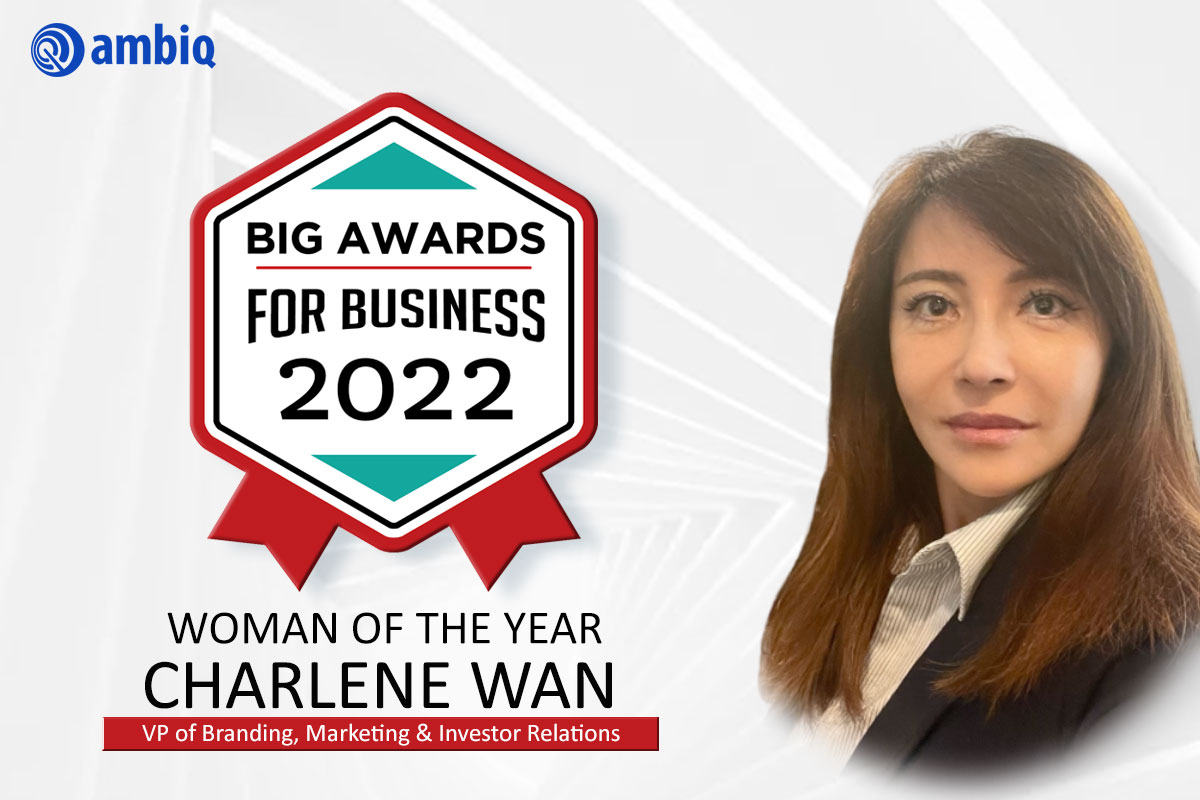 Today the Business Intelligence Group announced that Ambiq® has won a 2022 BIG Awards for Business honor, crowning Charlene Wan, Ambiq's VP of Branding, Marketing, and Business Relations, as Woman of the Year.
"I am privileged and grateful for the opportunity to work with all the thinkers and doers at Ambiq," said Charlene Wan, VP of Branding, Marketing, and Investor Relations of Ambiq. "We are a pioneer of ultra-low power semiconductor solutions, and it takes a dedicated, driven, and ambitious team to make it all happen."
Ambiq's mission is to enable intelligent devices everywhere by developing the lowest-power semiconductor solutions to drive a more energy-efficient, sustainable, and data-driven world. Since joining Ambiq, Charlene has personally advised, guided, and supervised her marketing and branding teams through a period of unbridled growth, all the way from start-up to sustained success. She has built an award-winning web and social presence, increased user engagement, and created an environment of transparency for all employees in six countries to collaborate in real time.
"We are so proud to reward Ms. Wan for her outstanding 2022 leadership and achievements," said Maria Jimenez, Chief Nominations Officer of the Business Intelligence Group. "This year's group of winners has shown that resilience and determination are 'must-haves' in today's economy."
For more information on the BIG Awards for business, visit https://www.bintelligence.com/big-awards-for-business.
About Business Intelligence Group
The Business Intelligence Group was founded with the mission of recognizing true talent and superior performance in the business world. Unlike other industries and business award programs, business executives—those with experience and knowledge—judge the programs. The organization's proprietary and unique scoring system selectively measures performance across multiple business domains and then rewards those companies whose achievements stand above those of their peers.
Read Article in: Japanese | Simplified Chinese | Traditional Chinese