Ambiq Received Multiple Wins in the 2023 Asia-Pacific Stevie Awards
April 10, 2023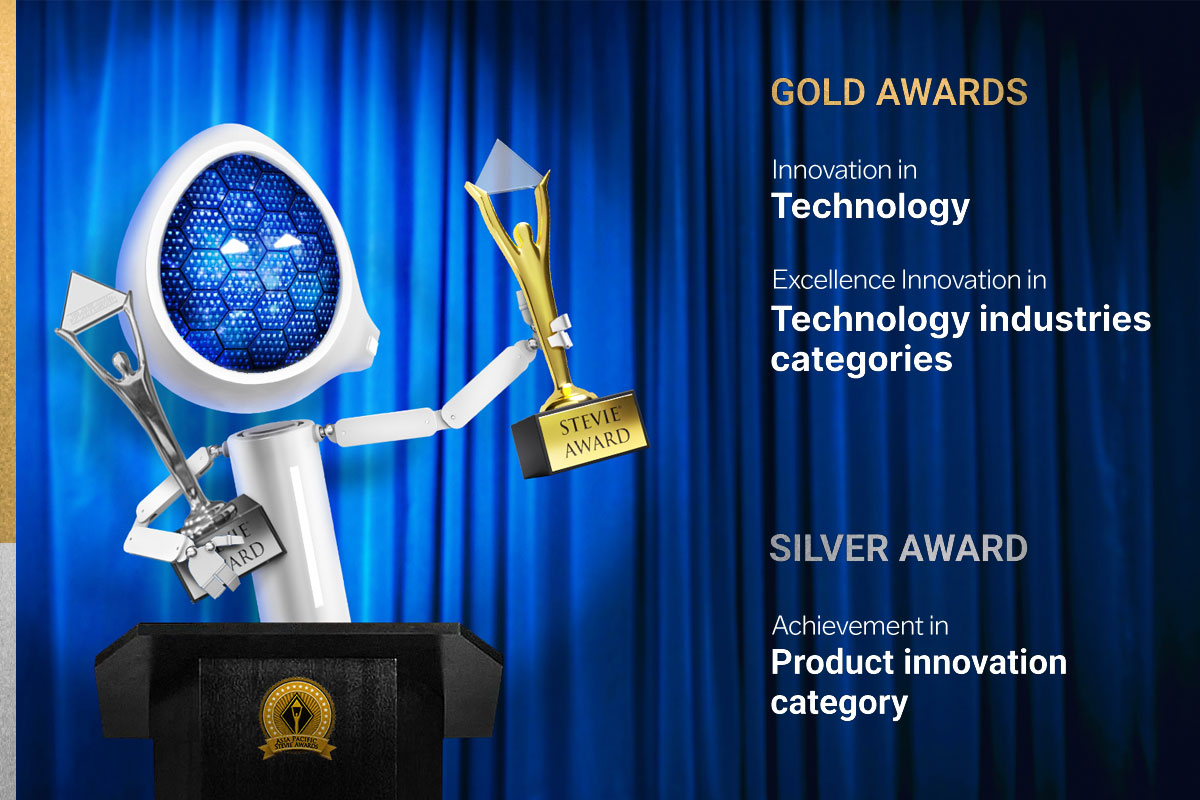 Ambiq®, a leading developer of ultra-low-power semiconductor solutions that deliver a multifold increase in energy efficiency, was named winner of three Stevie® Awards in the 10th annual Asia-Pacific Stevie Awards. The company captured the Gold statuette for Innovation in Technology and Excellence Innovation in Technology Industries and Silver in Achievement in Product Innovation.
Ambiq was recognized for its innovative Subthreshold Power Optimized Technology (SPOT®) platform, enabling a diverse portfolio of ultra-low power semiconductor solutions to drive a healthier, cleaner, and more productive world. Our solutions are used in over 200 million devices across wearables, industrial, smart homes, smart buildings, and automotive end markets as energy efficiency has become both a business and environmental imperative.   
 "It is a great honor to be once again recognized by the Asia-Pacific Stevie Awards," said Charlene Wan, VP of Branding, Marketing, and Investor Relations at Ambiq. "Our team members in the US and ASEAN region are very passionate about innovation as we continue our mission of enabling the intelligence in all endpoint devices." 
The Stevie Awards are widely considered the world's premier business awards, conferring recognition for achievement in programs such as The International Business Awards® for 21 years. Over 800 nominations from organizations across the Asia-Pacific region were judged by more than 100 executives this year.
"The 10th edition of the Asia-Pacific Stevie Awards attracted many remarkable nominations," said Stevie Awards president Maggie Miller. "The organizations that won this year have demonstrated that they are committed to being innovative, and we applaud them for their perseverance and creativity."
Nicknamed the Stevies for the Greek word for "crowned," the winners will be celebrated during a virtual (online) awards ceremony on Tuesday, 27 June. Visit http://Asia.Stevieawards.com for more information. 
About Ambiq 
Ambiq's mission is to develop the lowest-power semiconductor solutions to enable intelligent devices everywhere by developing the lowest-power semiconductor solutions to drive a more energy-efficient, sustainable, and data-driven world. Ambiq has helped leading manufacturers worldwide develop products that last weeks on a single charge (rather than days), while delivering a maximum feature set in compact industrial designs. Ambiq's goal is to take Artificial Intelligence (AI) where it has never gone before in mobile and portable devices, using Ambiq's advanced ultra-low power system on chip (SoC) solutions. Ambiq has shipped more than 200 million units as of March 2023. For more information, visit www.ambiq.com.
About the Stevie Awards 
Stevie Awards are conferred in eight programs: the Asia-Pacific Stevie Awards, the German Stevie Awards, the Middle East & North Africa Stevie Awards, The American Business Awards®, The International Business Awards®, the Stevie Awards for Women in Business, the Stevie Awards for Great Employers, and the Stevie Awards for Sales & Customer Service. Stevie Awards competitions receive more than 12,000 entries each year from organizations in more than 70 nations. Honoring organizations of all types and sizes and the people behind them, the Stevies recognize outstanding performances in the workplace worldwide. Learn more about the Stevie Awards at http://www.StevieAwards.com.
Contact
Charlene Wan
VP of Branding, Marketing and Investor Relations
cwan@ambiq.com
+1.512.879.2850
Read Article in: Japanese | Simplified Chinese | Traditional Chinese