Ambiq Wins the 2022 Digital Innovator Award from Intellyx
May 25, 2022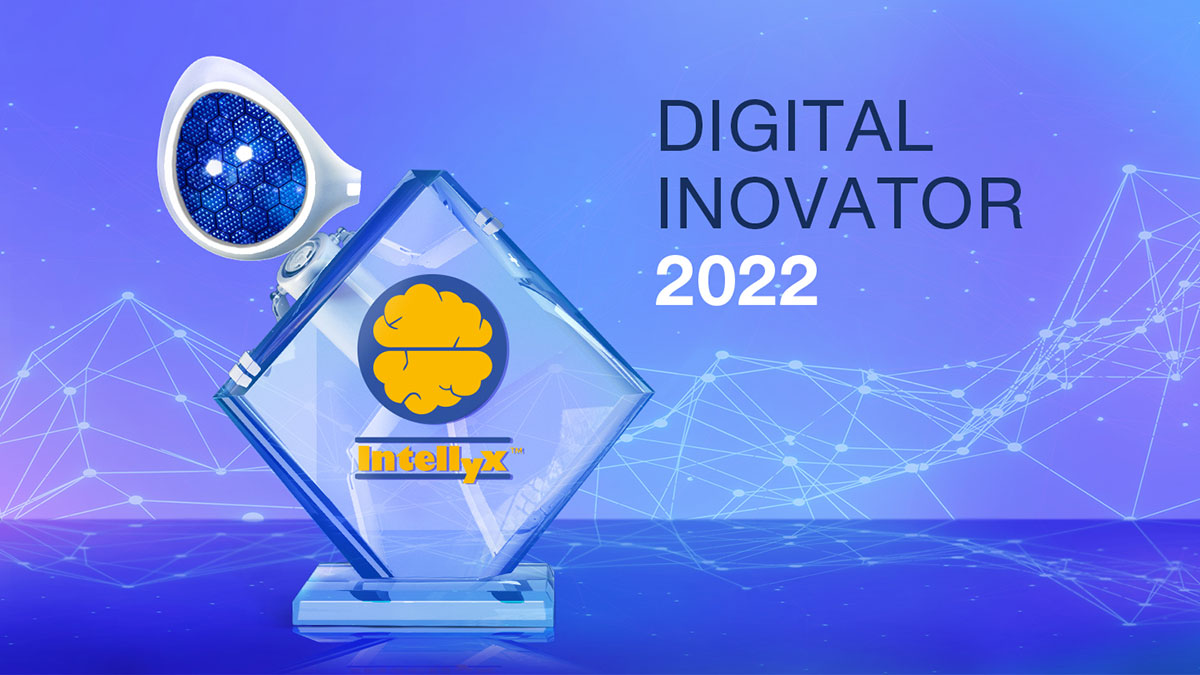 Austin, TX — Ambiq®, a pioneer of ultra-low power semiconductor solutions, has won the 2022 Digital Innovator Award from Intellyx, the first and only analyst firm dedicated to digital transformation.
In March 2022, Ambiq introduced the expanded Apollo4 SoC portfolio, including the latest Apollo4 Plus and Apollo4 Blue Plus with Bluetooth® Low Energy connectivity. Both feature enhanced graphics display capabilities and more robust security features to better protect power-constrained IoT endpoint devices without compromising power efficiency.
"Subthreshold is nothing new. What makes Ambiq's Subthreshold Power-Optimized Technology (SPOT®) platform stand out is its ability to reduce total system power consumption without sacrificing functional performance," said Charlene Wan, VP of Branding, Marketing, and Investor Relations at Ambiq. "We are honored to receive the recognition from Intellyx, and look forward to contributing more energy-efficient products to help drive a more sustainable, and data-driven world.
"There are many applications for endpoints that can communicate through multiple types of RF protocols," said Jason Bloomberg, President of Intellyx. "As the compute-to-power ratio improves, Ambiq unlocks the ability to run decision algorithms and even ML-based inferences on the endpoint processors to maintain an ultra-low-power ready state in between transmissions and compute workloads."
The Apollo4 Plus SoC, the 4th generation system processor, offers a significant increase in memory capacity, advanced graphics, and display performance with a dedicated GPU. Apollo4 incorporates more advanced AI-powered features, including speech-based user interfaces, image classification, and complex activity recognition.
Built on Ambiq's SPOT platform, the Apollo4 Plus and family SoC extends the graphics and memory capacity/performance to meet the growing demand for high-end smartwatch and display-based IoT products designed to enable the IoT endpoint devices of tomorrow.
About Intellyx
As an industry analyst firm that focuses on enterprise digital transformation and the leading-edge vendors that are driving it, Intellyx interacts with numerous innovators in the enterprise IT marketplace. To honor these trailblazing firms, Intellyx's 2022 Intellyx Digital Innovator Awards puts a spotlight on vendors worth watching. Intellyx bestows this award upon vendors who make it through Intellyx's rigorous briefing selection process and deliver a successful briefing.
For more details on the award and to see other winning vendors in this group, visit the 2022 Intellyx Digital Innovator awards page. Intellyx may announce a next set of Digital Innovator awardees to end 2022. To be considered for a briefing–and hence a Digital Innovator award–and use the authorized award badge, please contact Intellyx at pr@intellyx.com.
About Ambiq
Ambiq's mission is to enable intelligent devices everywhere by developing the lowest-power semiconductor solutions to drive a more energy-efficient, sustainable, and data-driven world.
Ambiq has helped leading manufacturers worldwide develop products that run for weeks (rather than days) on a single charge, while delivering a maximum feature set in compact industrial designs. Ambiq's goal is to take Artificial Intelligence (AI) where it has never gone before in mobile and portable devices, using Ambiq's advanced ultra-low power system on chip (SoC) solutions. Ambiq has shipped more than 150 million units as of April 2022. For more information, visit www.ambiq.com. 
Contact
Charlene Wan
VP of Branding, Marketing and Investor Relations
cwan@ambiq.com
+1.512.879.2850