Born and raised in Port Neches, Texas, Scott Palmer – Ambiq's Director of Global Sales Operations – graduated from The University of Texas and now calls Austin home. He's an accomplished operations professional with extensive experience leading high-performance global supply chain management and sales operations teams. A self-professed "Student of Emotional Intelligence," Scott enjoys building new teams and restructuring existing organizations for high performance.
We recently posed the questions below to Scott in an effort to get to know him a bit better, and to better understand his role on the Ambiq team.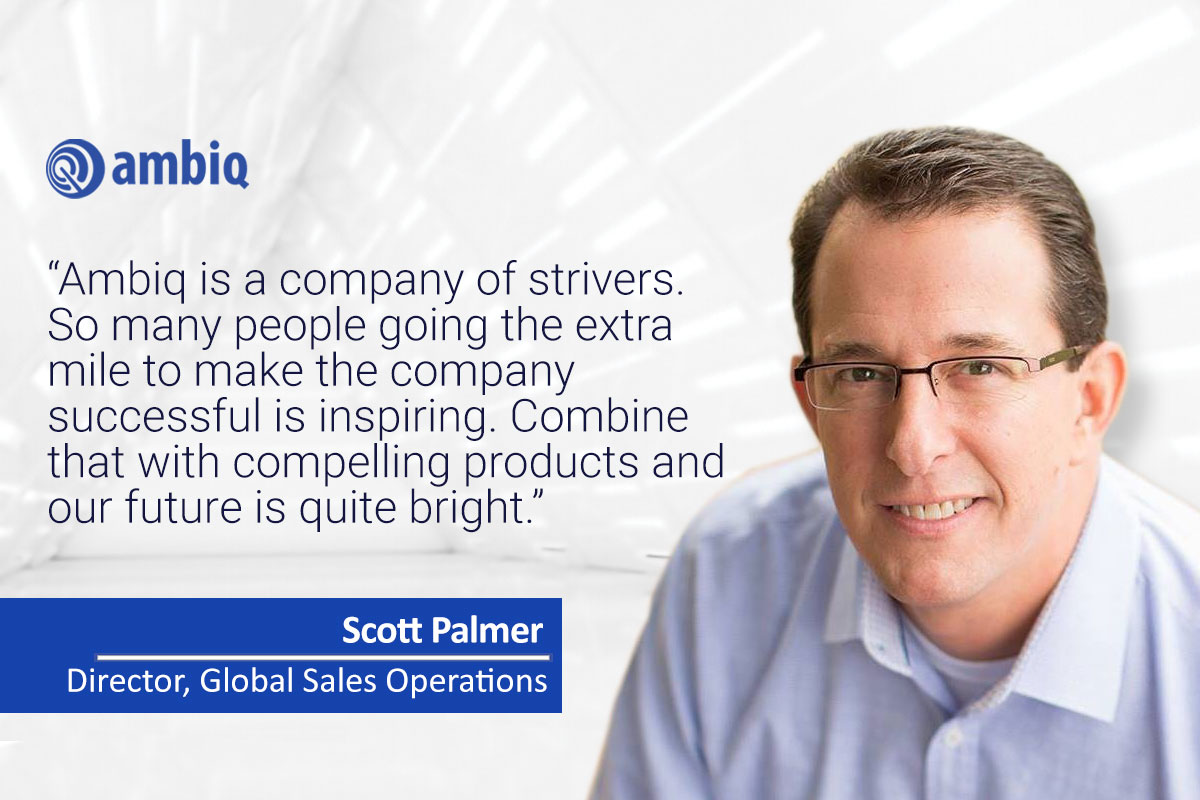 How long have you been with Ambiq?
2 and 1/2 years. I joined January 2021.
Tell us a bit about your work (what you do, with whom you work, what you find enjoyable, and what you find challenging?)
I lead our customer-facing Sales Operations team. We handle everything from order management systems & processes, demand fulfillment, front-line customer communication & support to revenue recognition, compliance, and related legal matters. We get to hear the voice-of-the-customer on a daily basis. What makes my role both challenging and enjoyable is that no two days are the same. We get to work with essentially every team in the company. We collaborate heavily with our Operations team in Tawian, Finance, our Sales team as well as external Sales reps and distribution partners. Our function serves as the "heart monitor" of the company. The information we manage is vital in monitoring the health of the company. If we do an excellent job, we will always have a great read on our "vital signs" enabling leadership to make well informed decisions for the Company.
What is your favorite professional or personal achievement?
One of my professors at UT became a mentor to me even many years after I graduated. In the early 2000's, I was in a supply chain role at Motorola Semiconductor and was attempting to hire several supply chain analysts with little success. I reached out to my mentor about meeting with a few other professors to discuss creating a supply chain curriculum at UT so I could hire local talent. Long story short; as a result, the Supply Chain Management degree was created at the University and the program currently ranks #4 in the country. That is probably my favorite professional/personal achievement. Since then, I have held various supply chain & sales operations leadership roles at SigmaTel, E2Open, Spansion/Cypress, GlobalFoundries, Cirrus Logic and AMD.
Tell us about a few of your favorite things.
I love fresh seafood, a good bourbon and anything outdoors. I spend a lot of time fishing and hunting all over Texas. My favorite animal is my 9-month-old puppy, Tilly Mae.
Why did you join Ambiq?
The people and the possibilities. I knew several Ambiq employees from previous jobs and the chance to join forces again coupled with the opportunities in front of us is exciting.
What do you love about Ambiq the most?
Ambiq is a company of strivers. So many people going the extra mile to make the company successful is inspiring. Combine that with compelling products and our future is quite bright.
What do you think makes Ambiq stand apart from our competitors?
Our technology and our determination. Our technology sells itself, but our determination to provide an excellent customer experience is the difference.
Why is Ambiq a great company to work for in general?
I believe Ambiq has nailed the balance between flexibility and performance. We are a company of remote workers that collaborate extremely well, making geographic distance irrelevant. This allows us to hire the best talent, regardless of their location, and to maximize our performance as a result.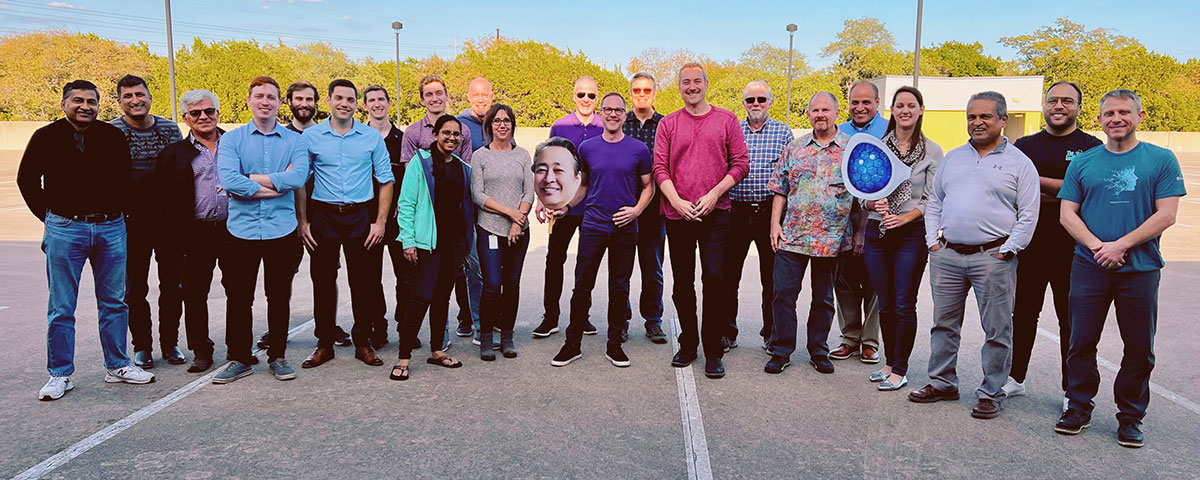 About "We Are Ambiq"
Ambiq is an innovative technology company with a culture where employees are encouraged to bring new ideas and challenge the norm. Employees are not only empowered to break new ground but are inspired to be creative and be themselves. We take workplace equality, diversity, and inclusion (EDI) seriously and embrace people from different cultures and ethnicities to help us innovate and grow.
Ambiq is the industry leader in ultra-low power semiconductor platforms and solutions for battery-powered IoT endpoint devices. From Austin to Shanghai, Shenzhen to Singapore, our global team members are shaping the future with their diverse ideas, talents, experiences, and backgrounds.
This is who we are.
May 31. 23