Ambiq and Feitian Jointly Offer Fingerprint Biometric Solutions for a Safer and More Secured Society Confronting COVID Pandemic
August 24, 2020
How Ambiq and Feitian Together Achieved Unprecedented Successes with Their Solutions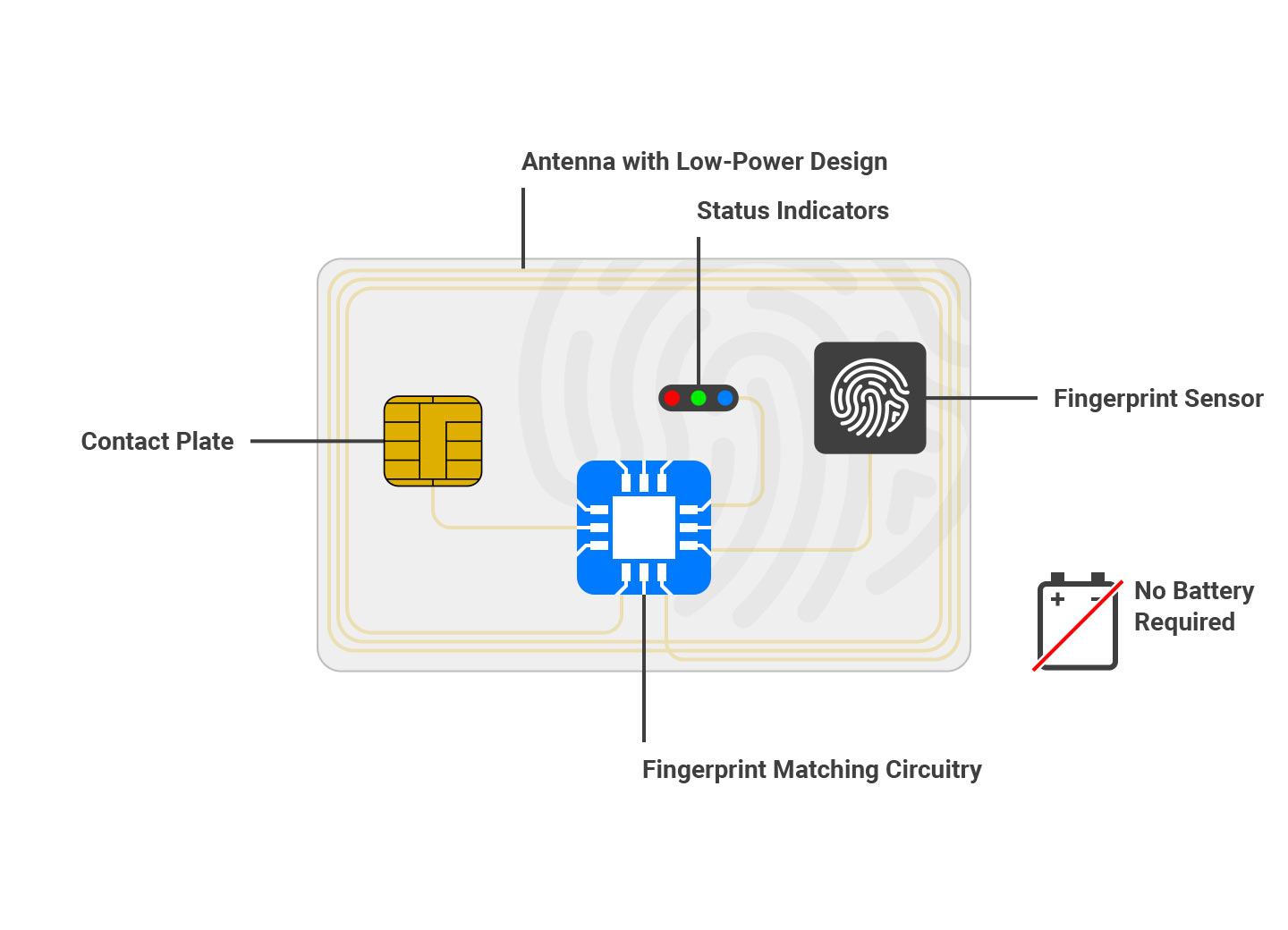 News Highlights:
Enabled by Ambiq's Apollo3 Blue Thin microcontroller (MCU), Feitian's biometric card is the first fingerprint card certified by UnionPay for payment.
Ambiq's Apollo3 Blue Thin MCU validates fingerprint authentication performance by quickly and successfully verifying a user with very low False Acceptance and False Rejection Rates (FAR and FRR, respectively).
Feitian FIDO Fingerprint Biometric Security Keys powered by Apollo3 MCU support the latest Microsoft Hybrid Azure Active Directory.
With the best energy efficiency in the world, Apollo MCU family offers more compute at low power, allowing the biometric devices to validate and authenticate faster and farther away from the reader/POS during the process.
Austin, TX- August 24, 2020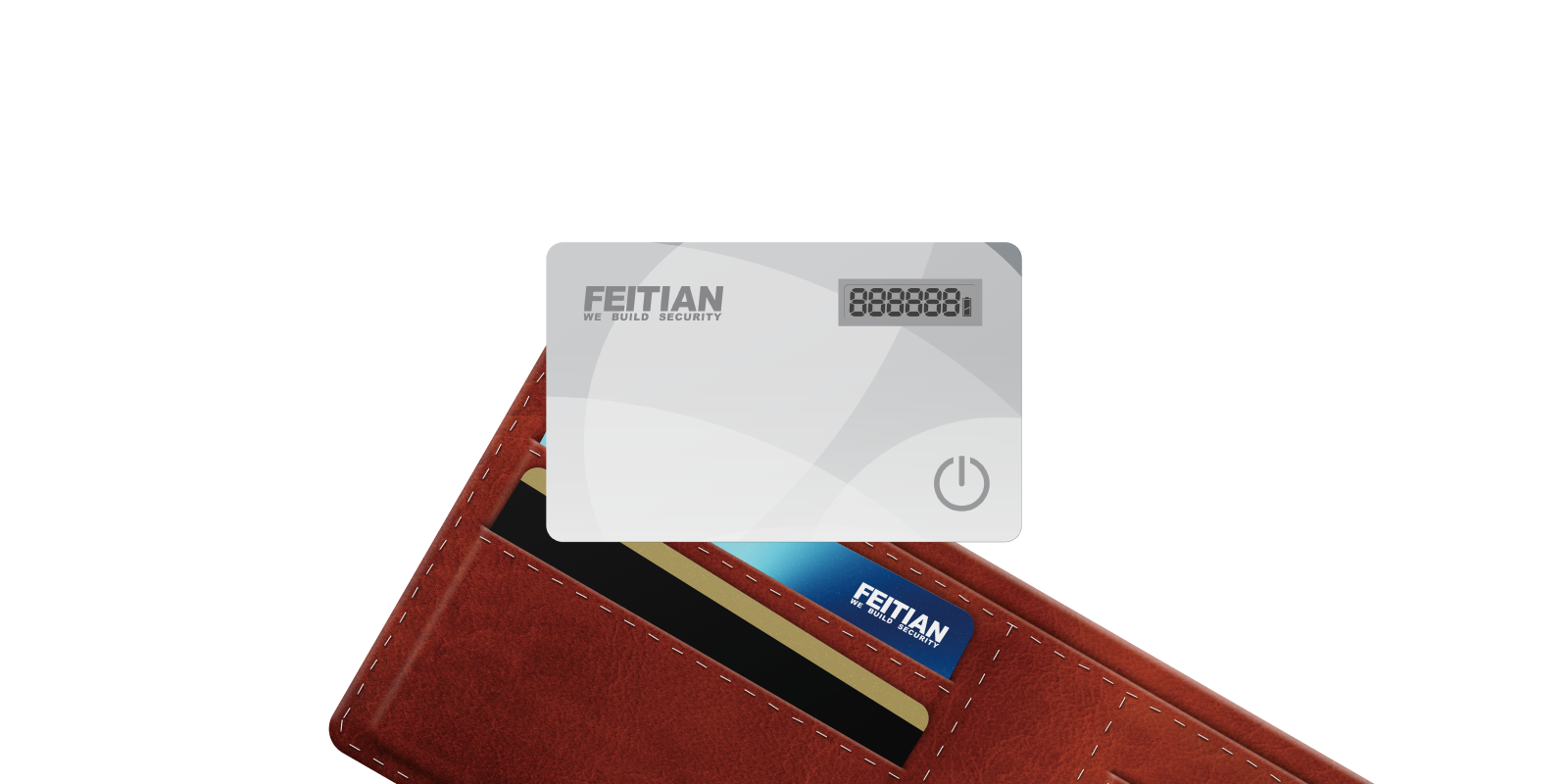 Ambiq, a technology leader recognized in ultra-low power microcontrollers (MCU), System-on-Chips (SoC), and Real-time Clocks (RTC), announced the multifaceted partnership with Feitian, a leading provider of online user authentication and payment transaction security since 1998. The partnership, encompassing both hardware integration as well as continuous education, applies to Feitian's biometric cards, OTP (one-time password) display card, as well as FIDO (fast ID online) devices for cybersecurity and logical access.
In the wake of the COVID-19 outbreak, governments and enterprises worldwide are looking for viable and reliable ways to help implement contact tracing and social distancing to reopen the society and return to work safely. Feitian's biometric solutions, powered by Ambiq's Apollo3 Thin MCU, have proven to be the most convenient and secured option.
"Feitian is pleased to partner with Ambiq to continue advocating safety and security in today's climate," says Yan Yan, Vice President at Feitian. "Ambiq's Apollo MCU family demonstrated its technological advances in ultra-low power consumption and ideal performance that exceeds our expectation."
"Ambiq is proud to partner with Feitian in empowering its latest biometric solutions to help provide a safe and secure environment post COVID," said Aaron Grassian, Vice President of Sales at Ambiq. "The Apollo family of MCU and BLE-enabled processors leads the market in energy efficiency and user experience."
Ambiq's Apollo3 Blue Thin MCU enabled the fingerprint verification process on Feitian's biometric payment card, which became the first card in the world, achieving certification by UnionPay. Apollo3 Blue Thin, built on the patented Subthreshold Power Optimized Technology (SPOT™) platform, with 1MB of flash and 10 uA/MHz efficiency, securely stores the reference data in the card and quickly activates the fingerprint verification when the card is in use. The entire operation is run by drawing power from the POS (point-of-sale) machine's magnetic induction. With the lowest active power consumption, the transaction can happen at a farther distance than other solutions. In addition, Feitian biometric card solution has also been selected as an excellent innovation design for Beijing Winter Olympics 2022.
As slim as 300µm in a CSP package with a backside coating to prevent light interference, Apollo Thin MCU also seamlessly enables Feitian's OTP Token with a lifespan up to five years, and the latest iePass FIDO Security Key to provide passwordless login for Hybrid Microsoft Azure Active Directory (Azure AD). With Ambiq's ultra-low power technology and secured software solutions, Feitian biometric solutions can keep all personal data, verification, authentication, and storage on the devices for optimal protection.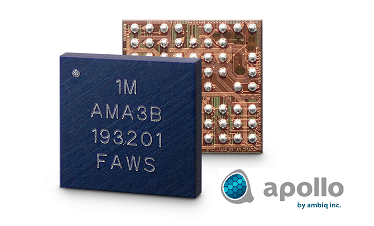 About Feitian
Founded in 1998, Feitian Technologies has its US headquarters in Santa Clara, CA. The company is dedicated to building a full range of strong authentication, identification, and payment solutions using a variety of Security Key and Smart Card form factors. Feitian is a member of the Microsoft Intelligent Security Association (MISA), a Board Member of the FIDO Alliance, and is a Technology Partner for Google. Feitian is a leading worldwide provider of Fingerprint Biometric Passwordless Authentication. Globally, the company has over 1,000 employees, more than half of whom are focused on research and development. Feitian serves clients in over 150 countries with leading enterprise, financial, telecom, government, education organizations.
About Ambiq
Ambiq was founded in 2010 with the mission to foster a cleaner, safer environment where mobile and portable devices can either reduce or eliminate their total power consumption from the batteries. Through the advanced Subthreshold Power Optimized Technology (SPOT™) platform, Ambiq has helped leading consumer product manufacturers around the world offer devices that can operate for days on end. As the world continues to evolve, so is Ambiq. Built on the successes of over 65 million devices already empowered by Ambiq, we renewed our pledge at the beginning of 2020. Ambiq is committed to further improve the quality of life by enabling the intelligence of endpoints while further reducing carbon footprints. Ambiq – your partner in endpoint intelligence.